If you're looking for a last-minute Halloween costume, or a fun Thanksgiving idea, this 10 Minute Little Indian Costume has you covered! When I was little, we made Indian costumes using brown paper bags. Which were very boxy, and fairly uncomfortable. If you're looking for an updated version of the brown-bag Indian costume, then this will be perfect for you! Fairfield sent me this great Oly*fun to play with, and it works perfect for quick and easy costumes!
I made this costume using Oly*fun. It is a thin material, like fabric… but unlike fabric, it won't fray. You can cut it and fringe it perfectly!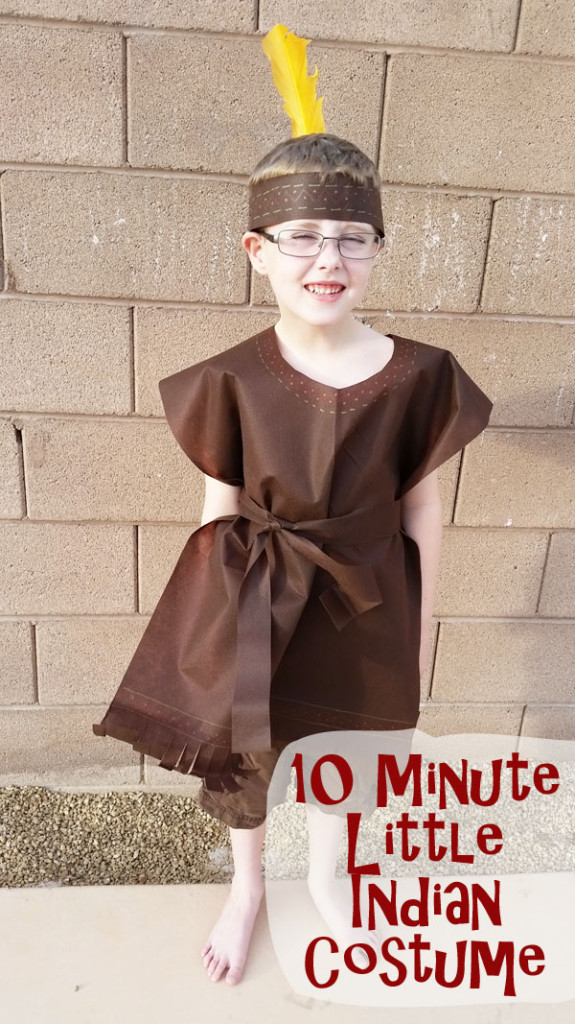 In this quick little video, I'll show you exactly how fast and easy it is to whip up this costume, headband and all!