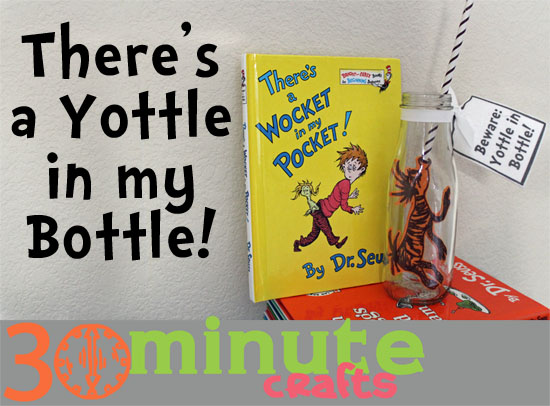 For so many of us, Dr. Seuss books were a big part of our childhood. Bedtime stories. Some of the first books we read on our own. The bright colors, whimsical illustrations, and fun words attract kids. Dr. Seuss's birthday is this weekend, so I decided to celebrate with a fun (and quick) craft from his book "There's a Wocket in my Pocket." And I whipped up a printable for you to use to make your own!
Supplies: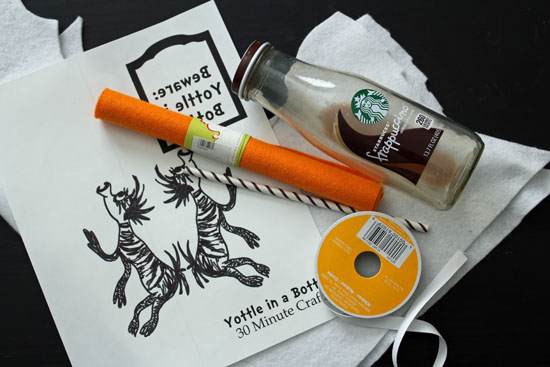 Orange Felt (I used Heather Bailey's "Marigold")
White Felt
Ribbon of your choice
Stripey paper straw
Starbucks Frappachino bottle (large size)
Goo Gone or other adhesive remover.
Printable iron-on transfer sheet with Yottle in bottle printed on it.
HeatNBond Ultra
Iron
Sharp Scissors
Start by washing out the Starbucks frappachino bottle. Peel off the label and rub with the adhesive remover to get all the adhesive off. Set aside to dry.
Fold the Yottle image (which has been printed onto printable iron-on transfer paper) in half and cut around.
Iron the HeatNBond on one side of the orange felt (do NOT remove the paper yet). Unfold the Yottle image and iron on to the other side (do NOT remove the paper yet).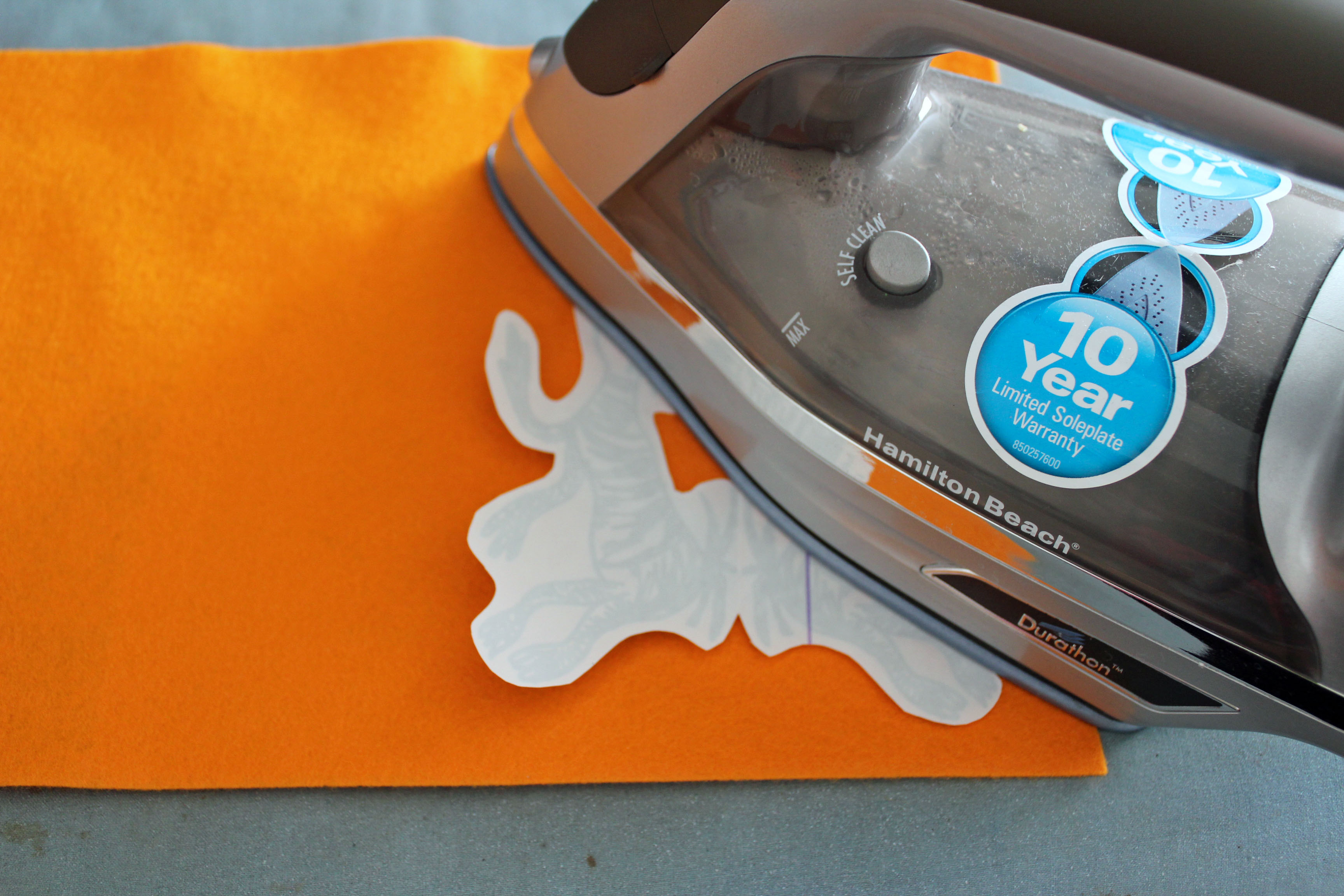 Rough cut around the Yottle. Cut close to the mouth on both sides. Remove the paper on the Heat N Bond side ONLY.
Trim one side of the paper straw so that about 1.5-2″ is a single layer about 1/4″ wide. Fold the Yottle back in half, with the HeatNBond on the inside. Insert the trimmed end of the straw so that the trimmed end is inside the Yottle and the straw is pointing out of the mouth.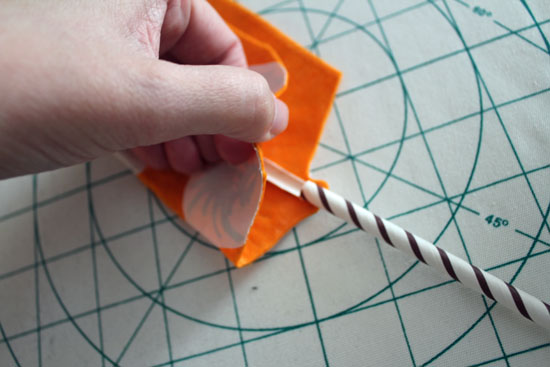 Cut around the Yottle, as close as you'd like, paying attention to the alignment of the images on both sides. Peel off the paper.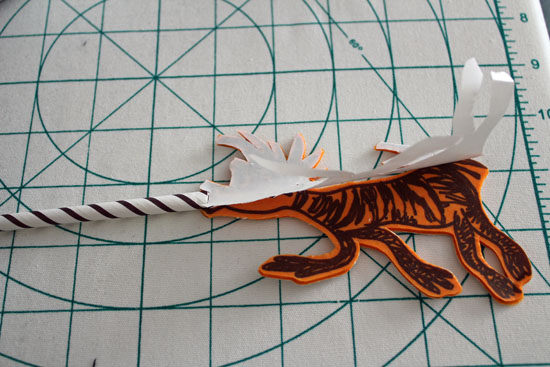 Insert the Yottle into the Bottle.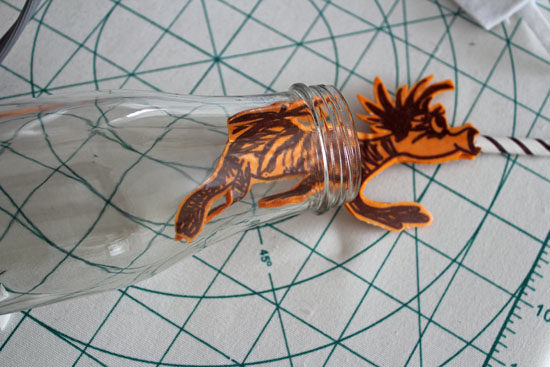 Cut out the label from the iron-on printable. Fuse onto the white felt, trim, add a hole, and tie to the top of the bottle.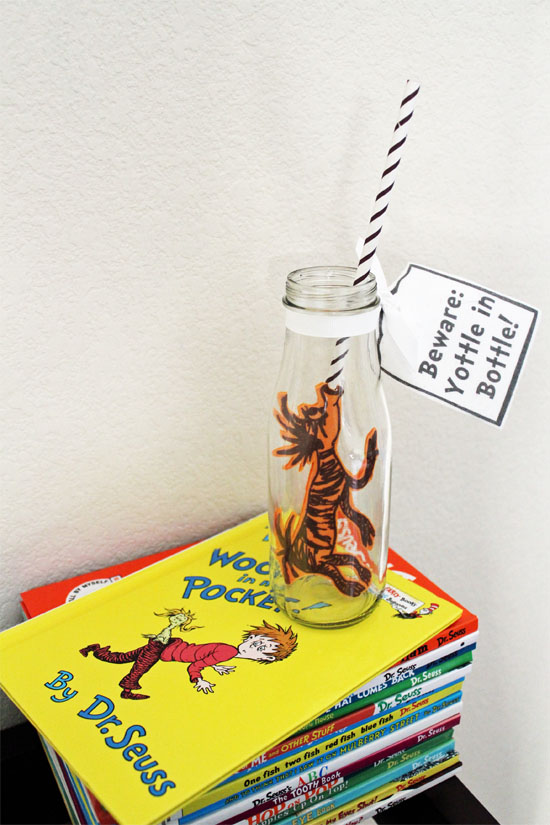 You are now the proud owner of a Bottled Yottle!
A bunch of friends and I are doing projects to celebrate Dr. Seuss's Birthday… check out these other fun Seuss-inspired crafts!