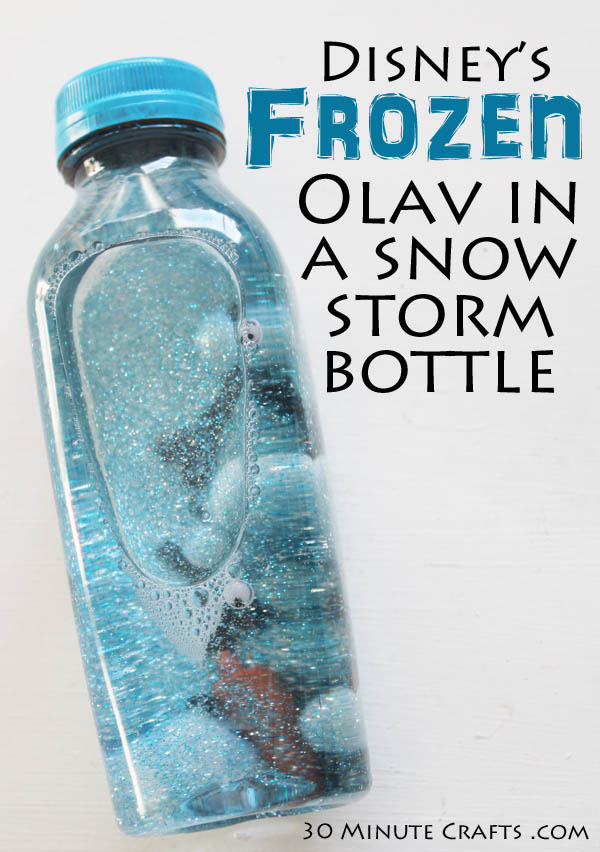 Last week, we got to go see Disney's new princess movie, Frozen. Taking my 5-year-old son and husband to a princess movie might sound crazy, but Disney does a really good job of making their movies fun for the whole family – including husbands and sons.
We had a great time at Frozen. It was a fun movie with an entertaining story line and some very lively characters. I could tell from the previews that L's favorite character was going to be Olaf. Olaf is a snowman that falls apart several times in the movie (each time L giggled as Olaf fell apart and needed to be put back together). I decided to make a modified snow globe with Olaf bits inside – you can shake it up and watch Olaf's pieces swirl around in the glittery storm.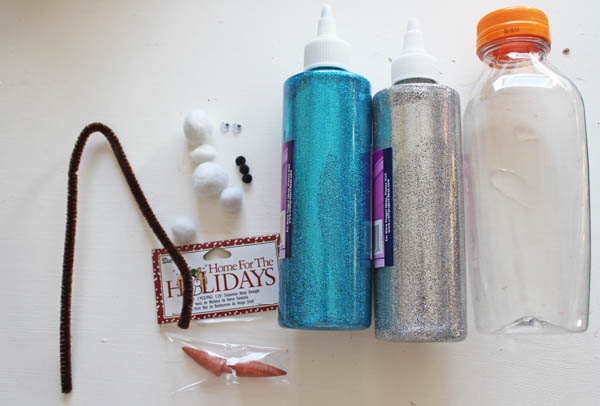 To make your own Olaf in a Snow Storm Bottle, you need:
Plastic bottle
3 white body pom poms
2 white foot pom poms
3 small black "coal" pom poms
2 googly eyes
plastic carrot
glitter glue
water
brown pipe cleaner
strong glue
blue paint (optional)
Drink your smoothie and wash out the bottle.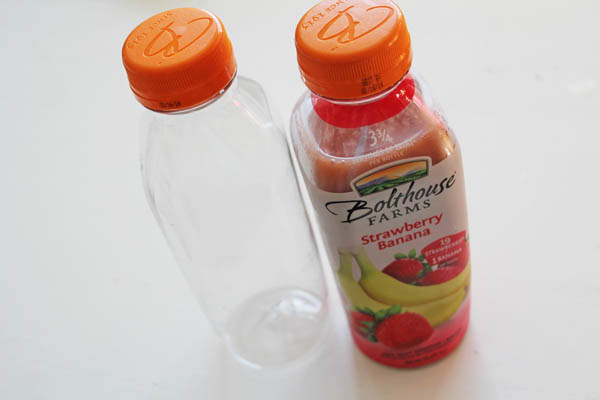 Trim the pipe cleaner, and bend into two arms.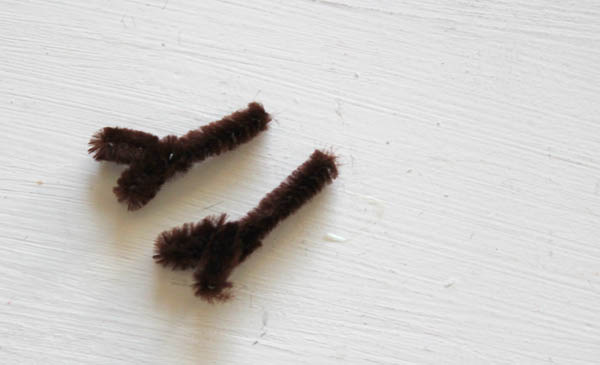 Put all the Olaf body pieces into the jar. Fill 2/3 with water.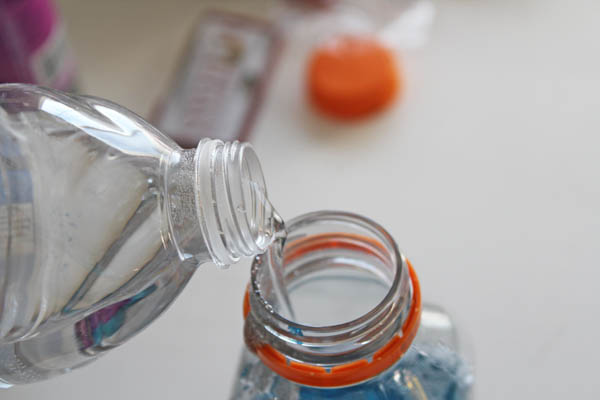 Add about a tablespoon of the blue glitter, and a tablespoon of the silver glitter glue.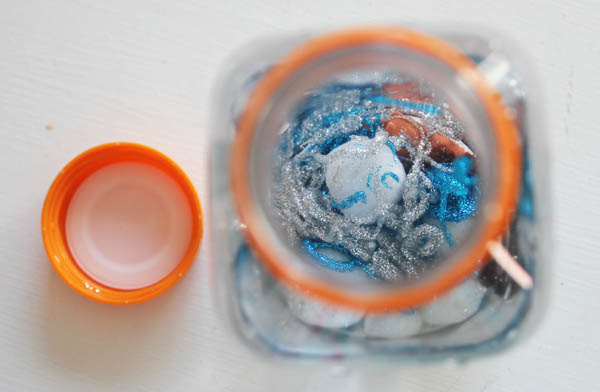 Fill the rest of the way with water. Put the lid on, and shake up. Check to make sure that the glitter/water ratio is good (too much glitter and you won't be able to see Olaf's parts). Once it is perfect, glue the lid on. I chose to paint the lid, but that's optional.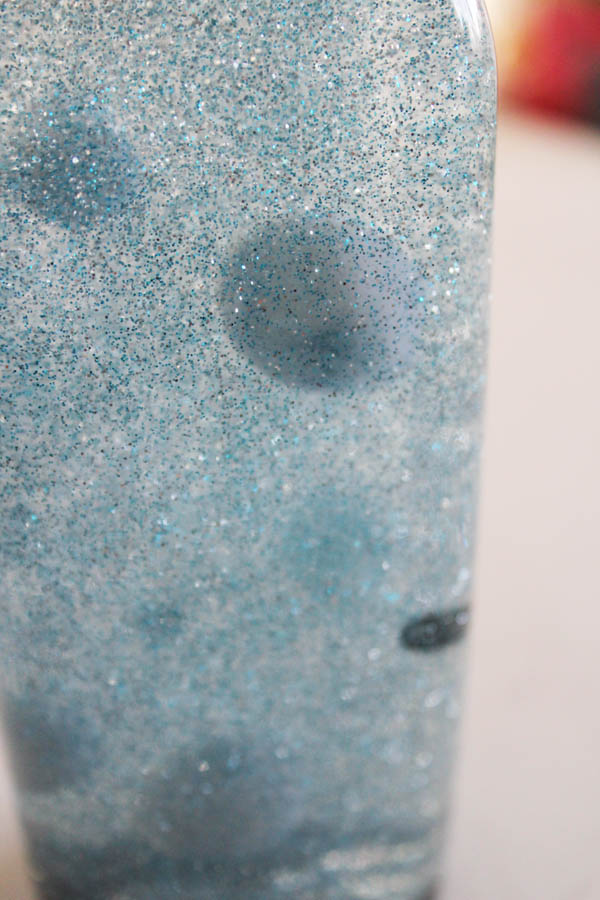 Have fun shaking up Olaf!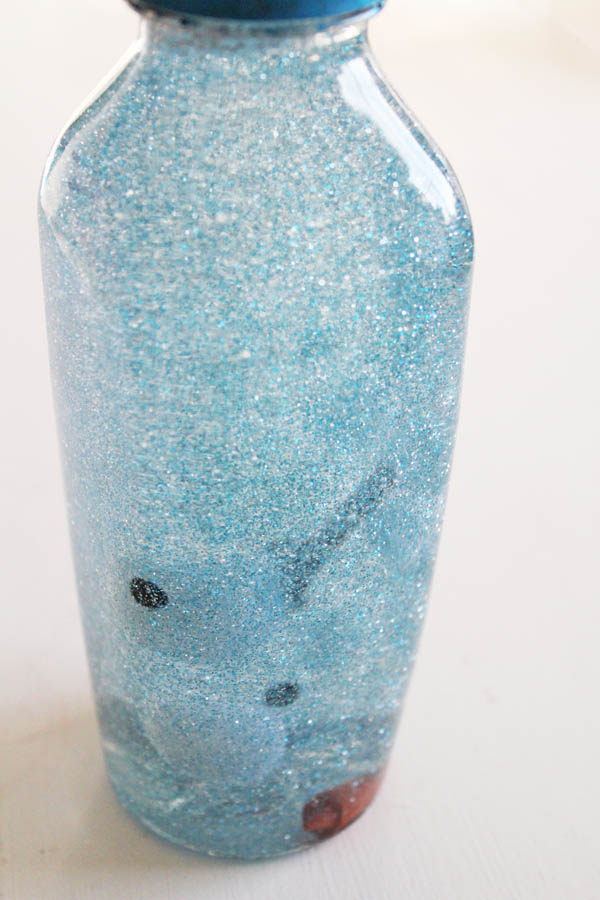 The googly eyes float in the  bottle, which I think is super fun, since the other parts all sink.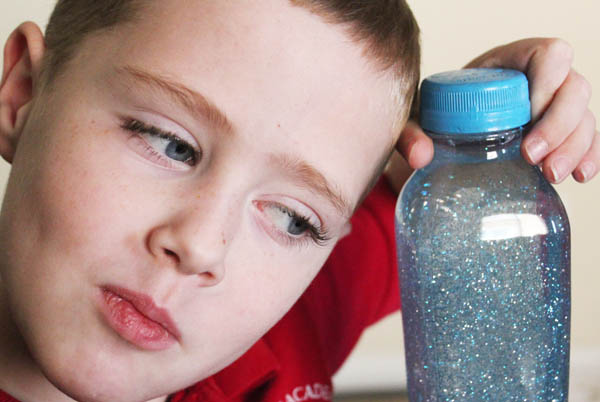 The kids will get a kick out of spinning Olaf's pieces.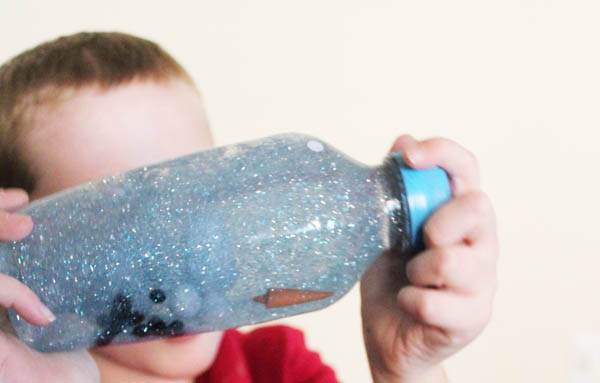 Whether you have boys, girls, or no kids at all, Disney's Frozen is a fun movie to see. More than a traditional good/evil story, it has the fun and wit we've all come to expect from Disney.