My son recently dug into his old Halloween costumes and found the Cowboy vest he wore when he was 2. Nearly two and a half years later, it doesn't fit anymore, and he was disappointed. So he asked if I could make a Cowboy Vest for him. Of course I could. This vest is super easy to make, and I was able to whip it up for him in just a few minutes. The original vest had a matching belt with holsters and felt guns, and whipstitching around the edges of the vest. This vest isn't nearly as fancy. I might later add whipstitching around the vest to add some color and interest, or if my son really wants for it and asks for it expressly.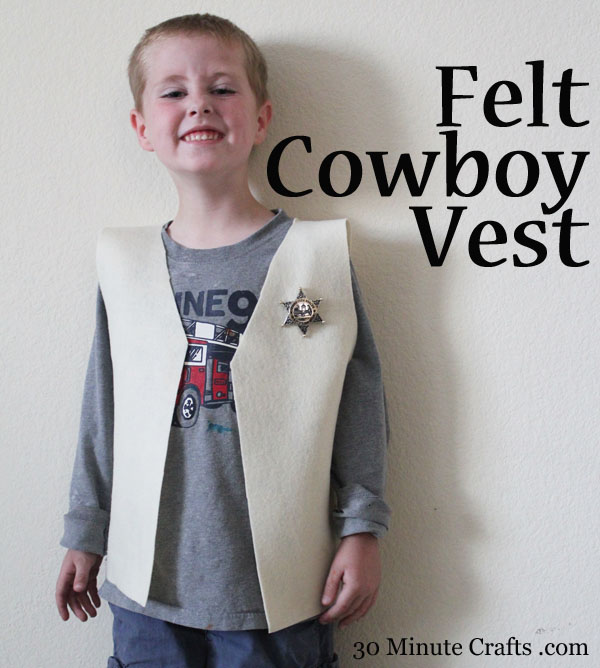 The timing of his asking was perfect because this week is Craft Lightning Week! All week long I'm partnering with my friend Angie from The Country Chic Cottage and we are each sharing a super-quick 15-minute-or-less project with you in the morning, and then a round-up of great quick projects in the evening. This cowboy vest is the perfect Craft Lightning project.
To make your own felt cowboy vest, you'll need:
Off-white felt. For my size 5-6T son, a half yard is plenty
Sharp Scissors
Sewing Machine (though you could use glue)
t-shirt that fits the child (for measuring purposes only)
Fold your felt into quarters. Fold the shirt in half and lay it down on top, with the folded edge of the shirt up against the folded edge of the felt.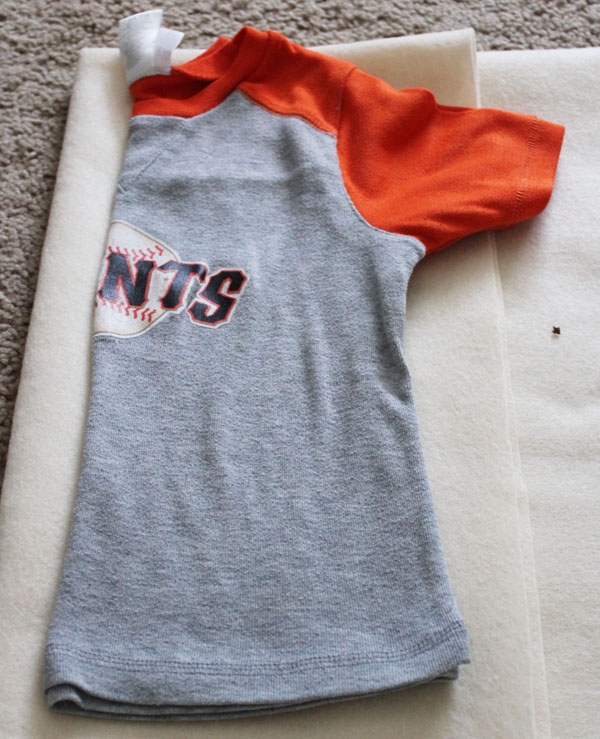 Cut roughly the shape of the shirt. Cut arm holes instead of sleeves – make the arm holes nice and roomy.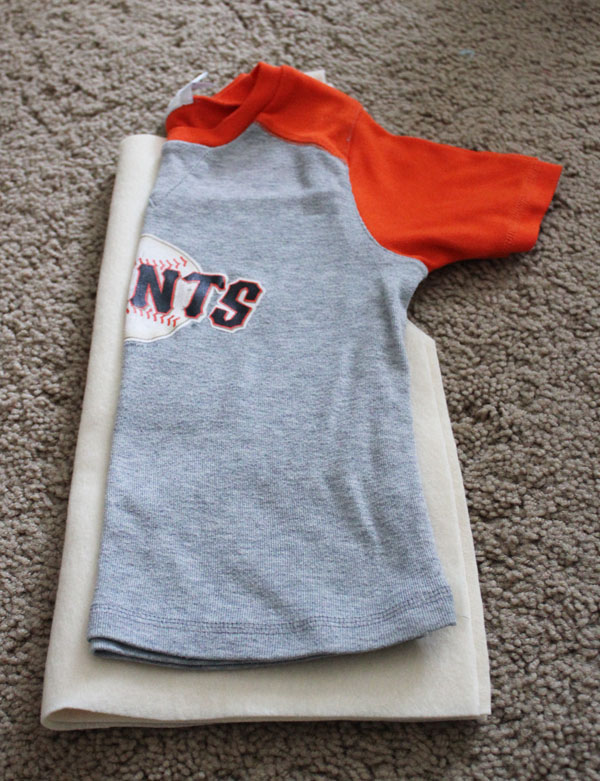 Unfold, and fold again as shown in the picture. Cut along the front fold, and then cut the front collar into a v-neck shape.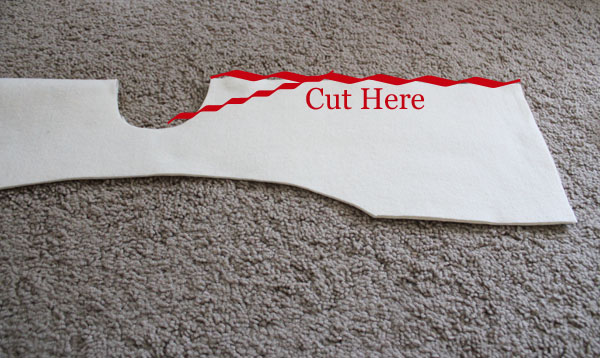 Stitch the two side seams quickly together. You could use fabric glue for this part if you don't like to sew.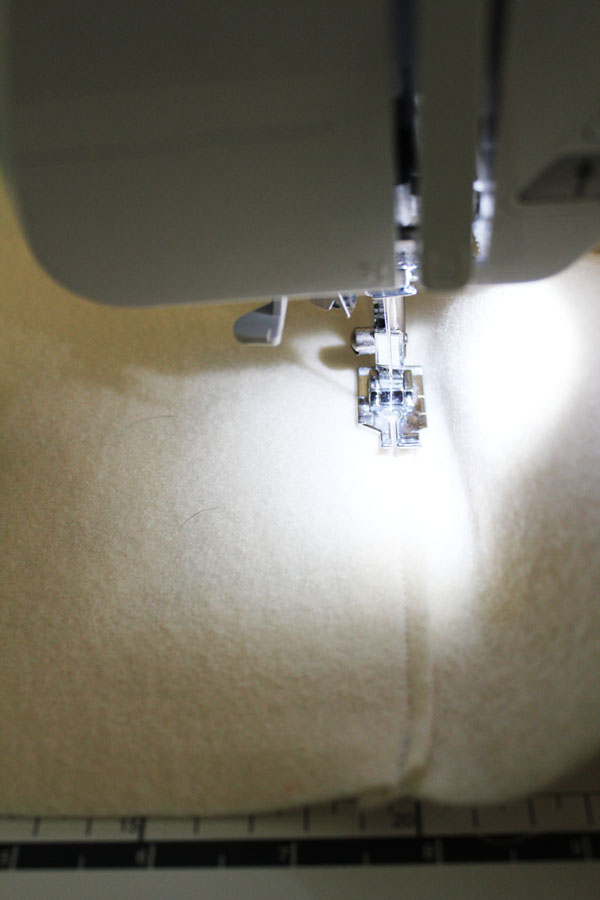 Once you've stitched the sides, you're all done – you have made a cowboy vest! Let your child try it on and you can take pictures of him with a super cheezy smile!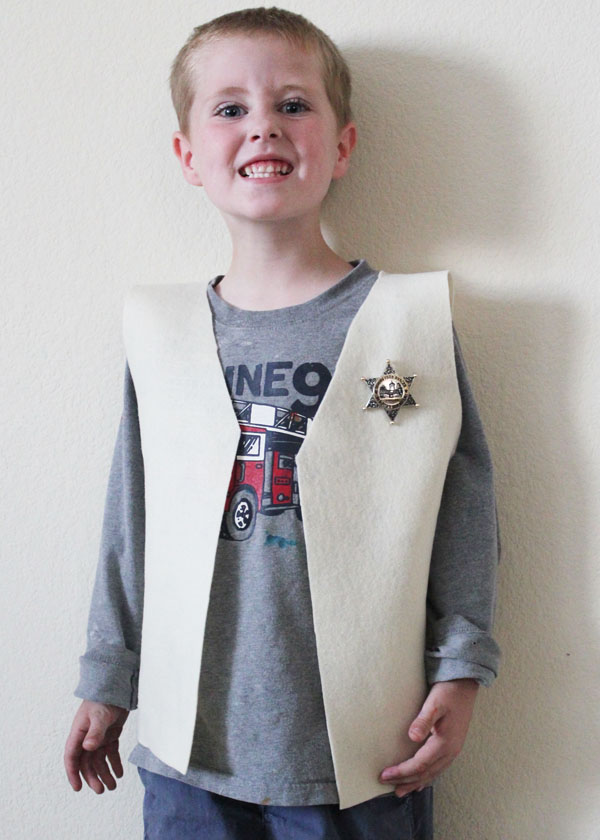 Linked up at: