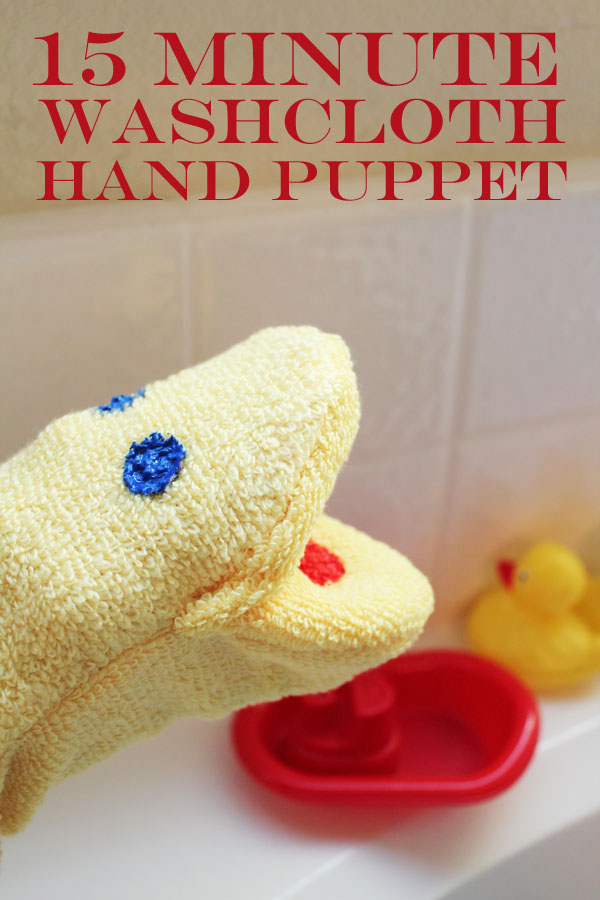 Make washing up more fun with this washcloth hand puppet! You can whip one up in under 15 minutes, and then customize it yourself, or let your kids dress up their own washcloth puppet!
I made this project as part of Craft Lightning Week. All week long my friend Angie from The Country Chic Cottage and I have been sharing craft tutorials that take 15 minutes or less. If you missed any of the fun, go back and check out day 1, day 2, day 3, and day 4. Tonight I'll be back with a wrap-up from our blogging friends who created their own quick crafts as part of Craft Lightning week, so be sure to come back!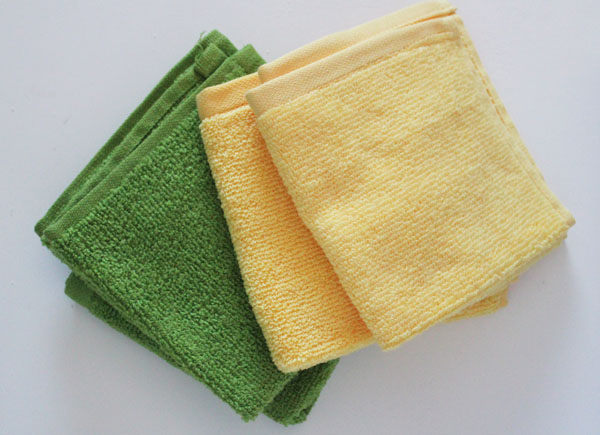 To make your washcloth hand puppet you need:
Simple washcloth puppet template (fill out the form below to download)
2 washcloths (if you have 3 washcloths, you can make 2 puppets)
Optional: Fabric paint or other embellishments (I used Tulip paints)
Note: I used 1/4″ seams, but you can use larger seams if you like. If your seams are larger, it will make your finished puppet smaller. This puppet fits a woman or child's hand – for large hands, adjust the templates so that they are wider.
To get the Washcloth Puppet Template, subscribe to our newsletter below:
Start by printing and cutting out the template. It is just two pieces. You need to cut two of the large piece and one oval for each puppet.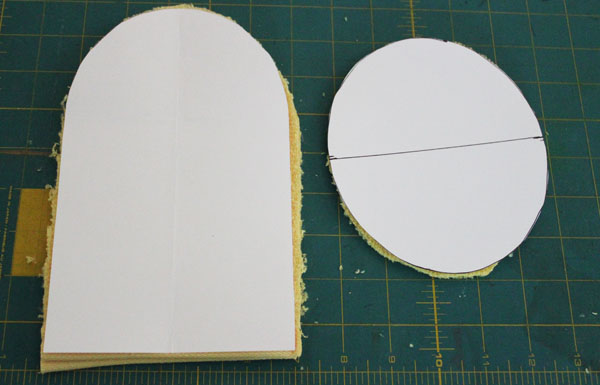 Place the oval on top of one of the large pieces, matching the curves. Pin around the top half of the curve.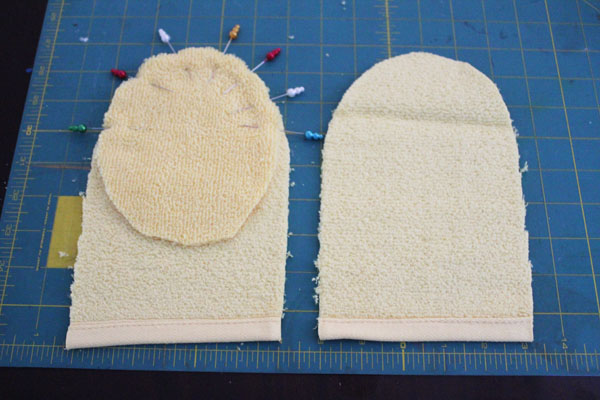 Fold the oval up so that it is folded in half. Place the second large piece on top, then pin the top layer of the oval to the top large piece.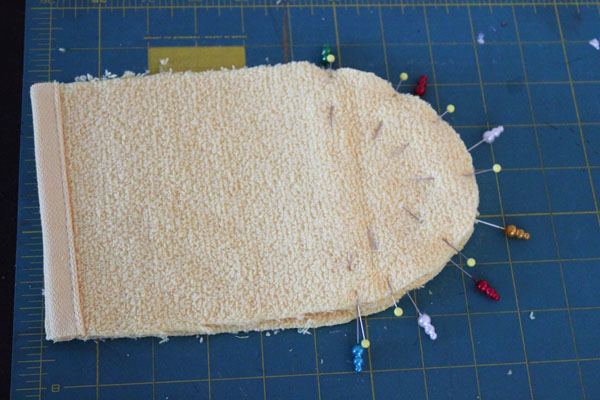 Take the puppet to your sewing machine, and stitch along each curve individually.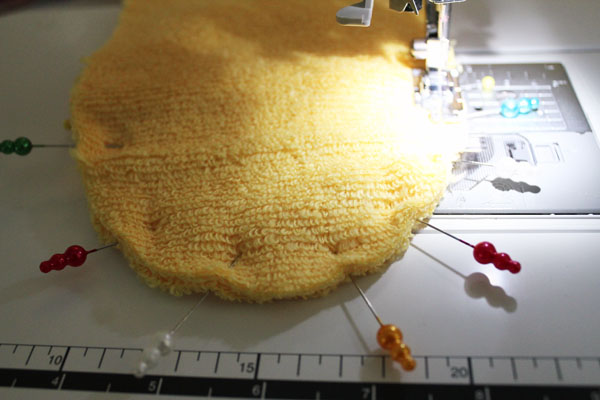 Then fold the puppet so that the edges of the long pieces line up, and stitch along each long side.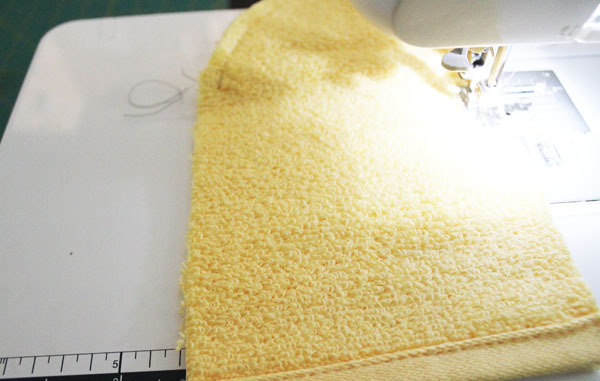 Turn the puppet right side out, and you have a puppet ready to embellish!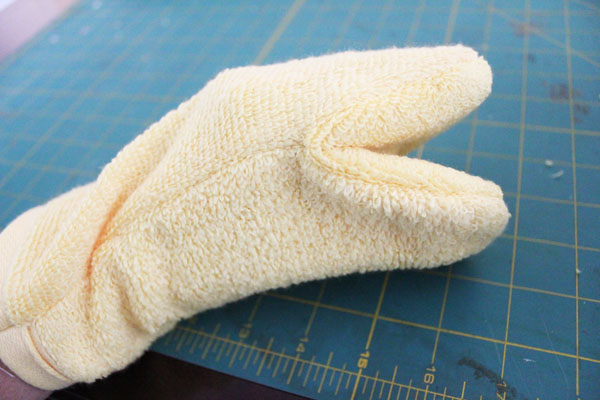 Blue puffy paint from Tulip works great for adding eyes. If you have black paint, you can also add eyelashes.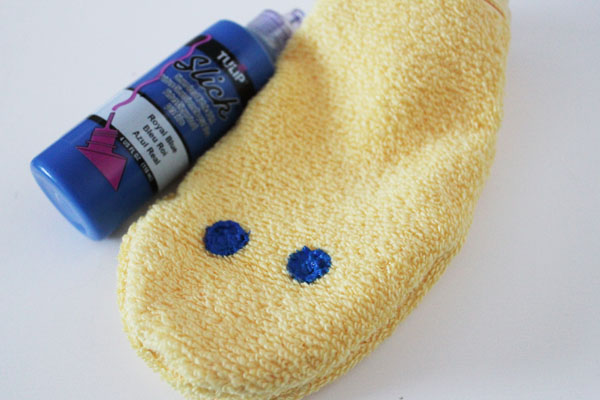 Without waiting for the blue to dry, I carefully opened up the puppet, and added a red tongue with red puffy paint.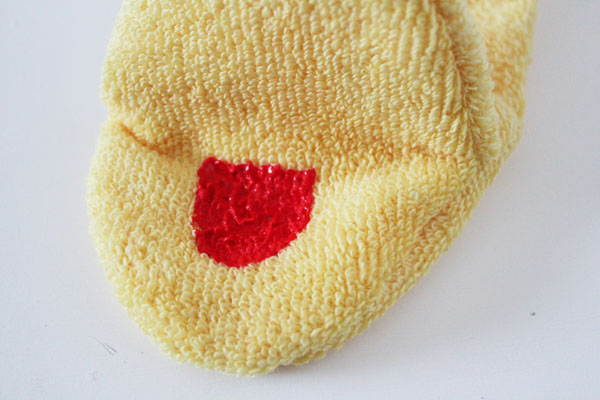 Once the paint has dried, you're ready to start splishing and splashing in the tub!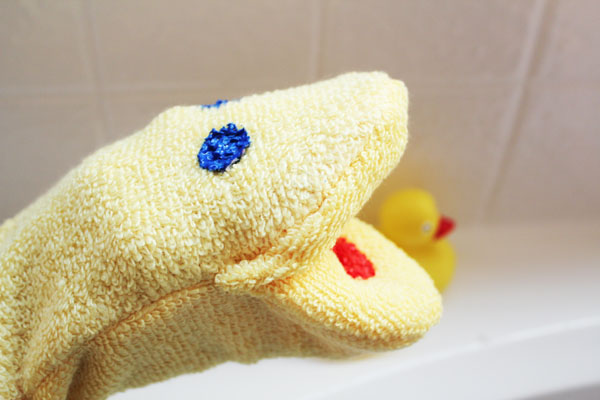 Come back tonight for more fun 15bminute Craft Lightning projects!