When I think Seuss, I always think of The Cat in the Hat. Probably the first Seuss book I was introduced to, and still a favorite. I came up with a super simple way to replicate the hair for Thing 1 and Thing 2, so that you can make a simple DIY Thing 1 Costume (or Thing 2 costume). I'm absolutely in love with how this DIY Thing 1 and Thing 2 hair turned out!
I made this project as part of a special Craft Lightning series. This week, Angie from The Country Chic Cottage, Sarah from Mom Endeavors, and I are whipping up fast Seuss-inspired crafts that take 15 minutes or less. And, we've invited a bunch of our friends to join in! Be sure to scroll down to the bottom of this post to check out their Seussian crafts.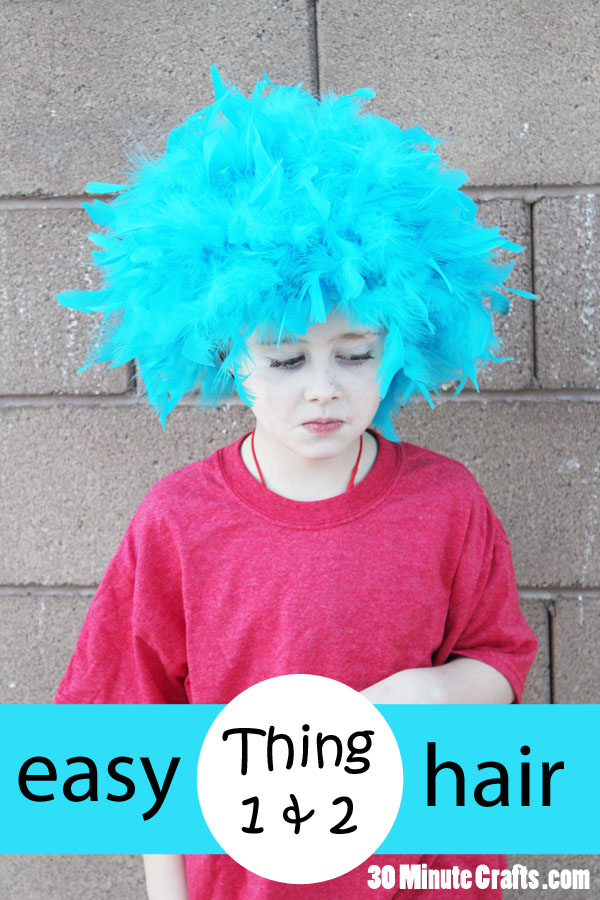 I've made a video that shows you how the hair is made, watch the video below, or scroll down for a photo step-by-step.
You'll need:
Felt Hat
1.5 Blue feather boas per hat
Hot Glue
Scissors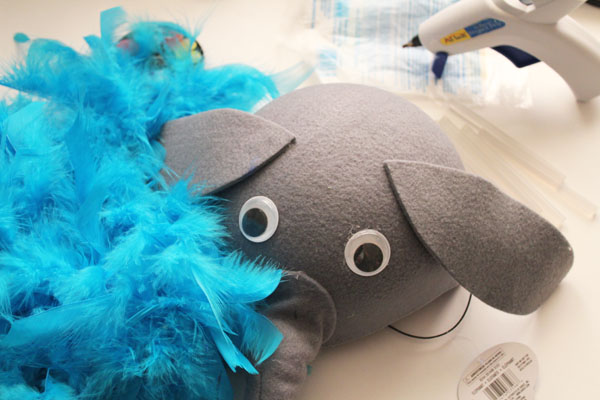 Start by pulling the ears, eyes, and nose from the felt hat. I just pulled them off.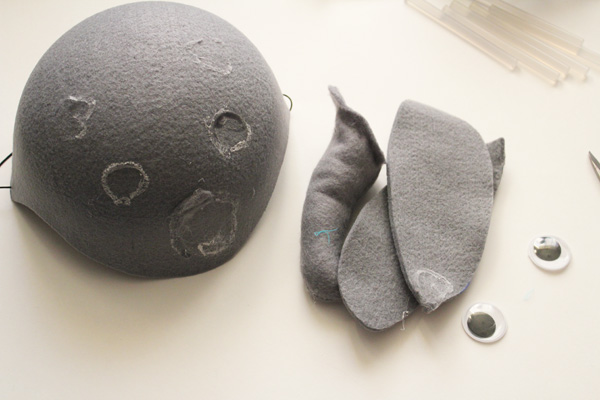 Using the hot glue, glue the boa in a spiral around the hat, starting at the base.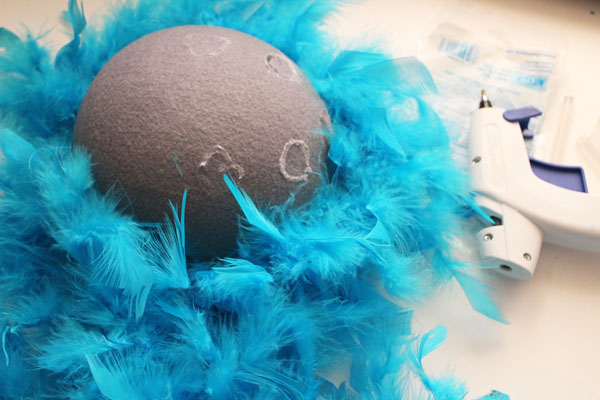 Keep gluing, until you've run out of boa. Add the second boa, keep going around until you reach the top. Cut the excess, then glue down the end. Find a red shirt for a super simple costume to go with your DIY Thing 1 and Thing 2 Hair! If you like, make a Duck Tape Cat in the Hat hat for a friend to wear!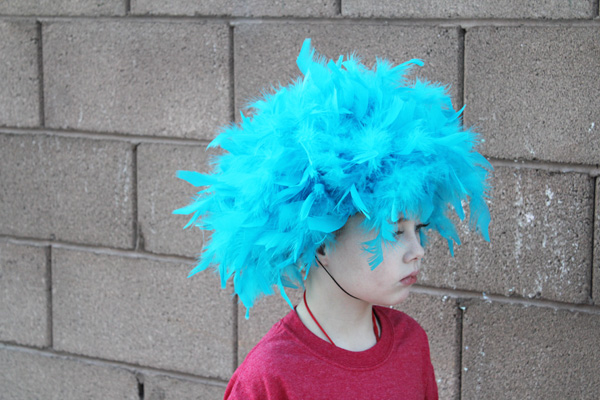 Check out these other fun and fast Seuss crafts!
Busy Mom's Helper made this cute Seuss Printable.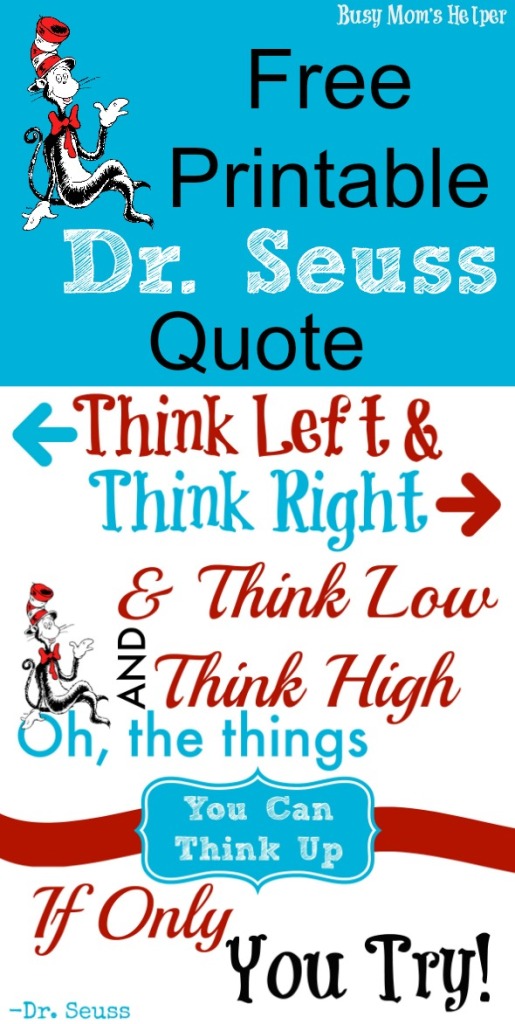 I'm loving this Seuss Inspired Loopy Bow from Occasionally Crafty!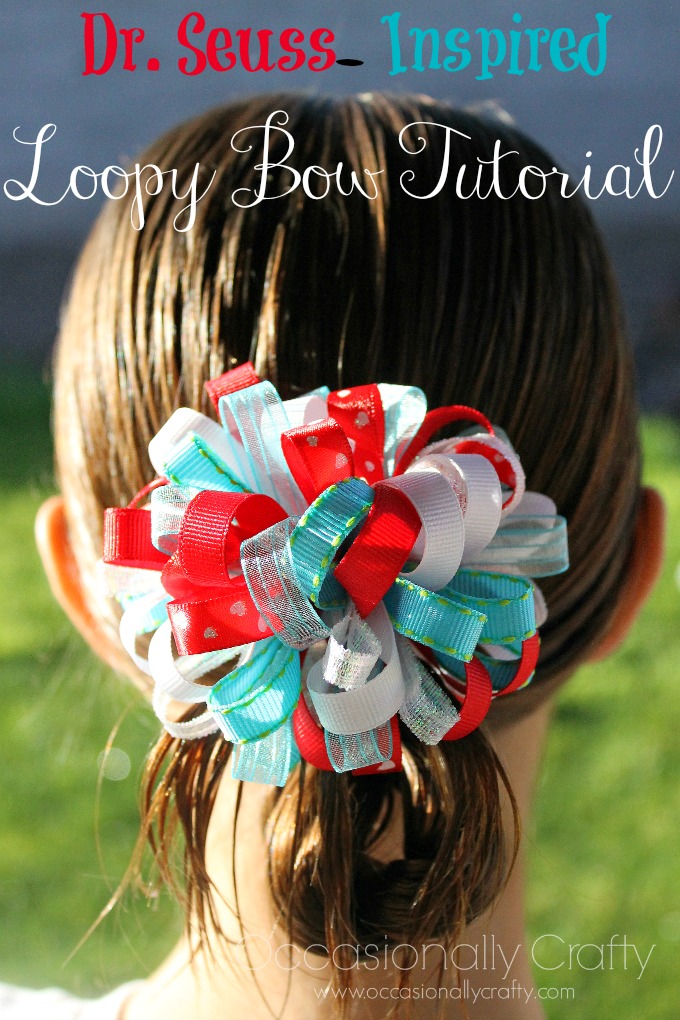 Want a Seuss Valentine? Randi from Sowdering About made a fun one!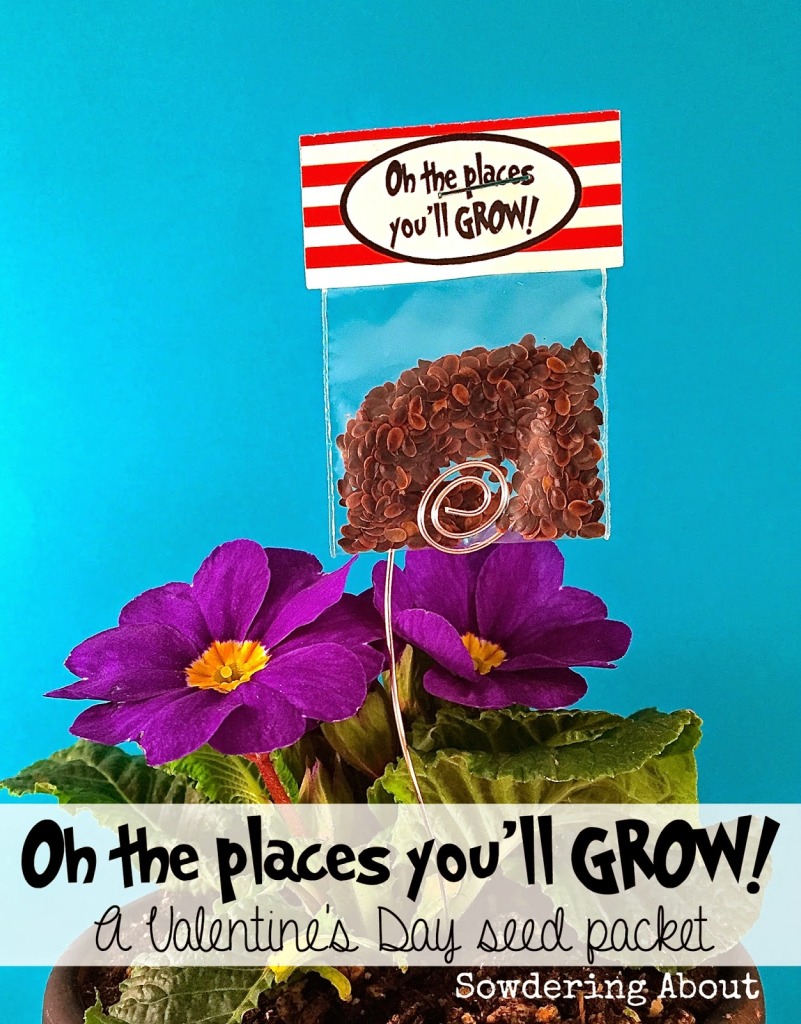 I'm loving this Green Eggs and Ham Snack from Practically Functional!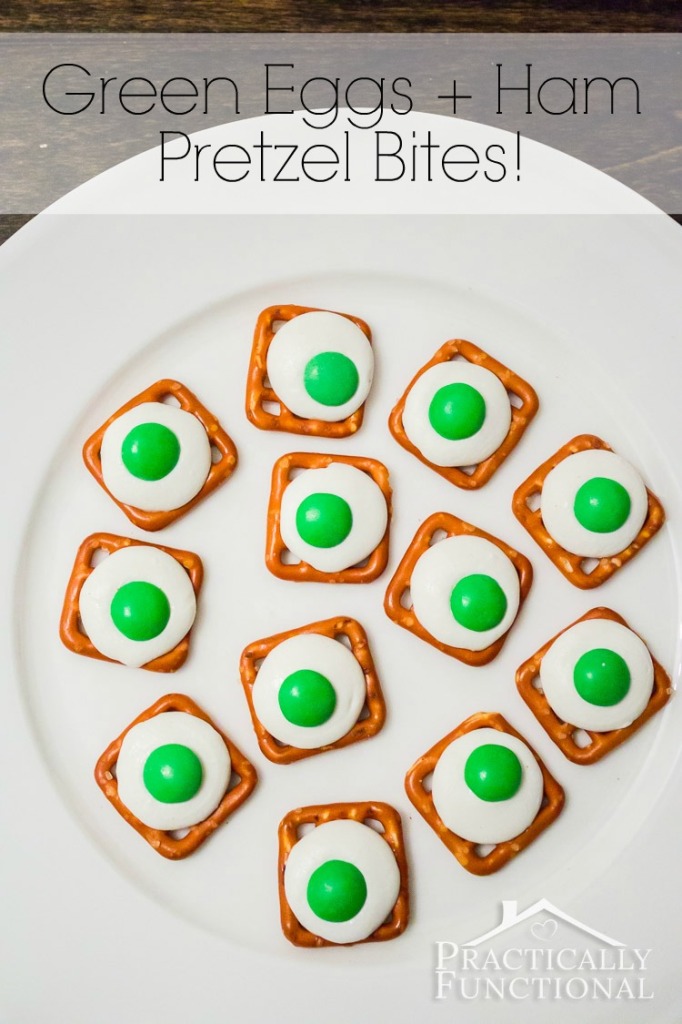 And, of course, fun Truffula Trees! These were whipped up by Rhonda over at Mrs. Greene.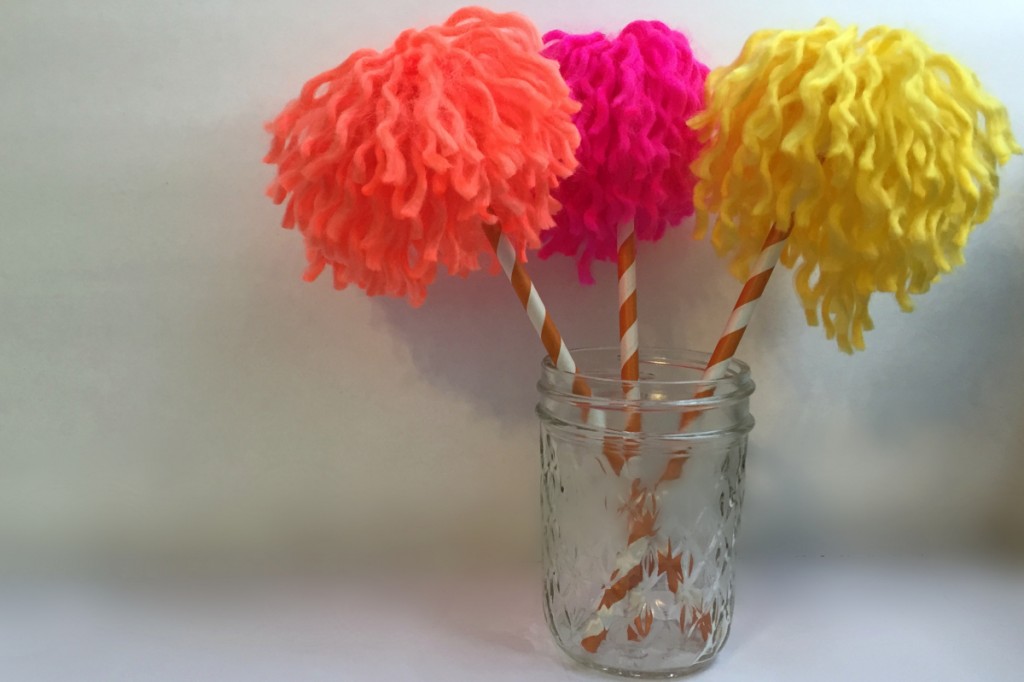 This Seuss Pinwheel from Michelle at Weekend Craft is a fun craft for kids to help make.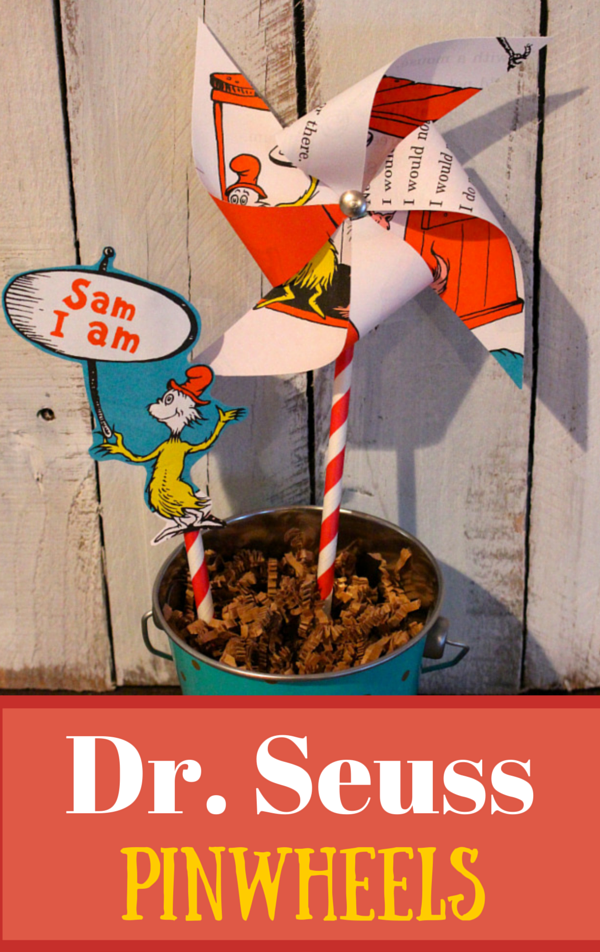 And Abby from Lovin' Our Chaos has fun Thing 1 and Thing 2 Handprint art!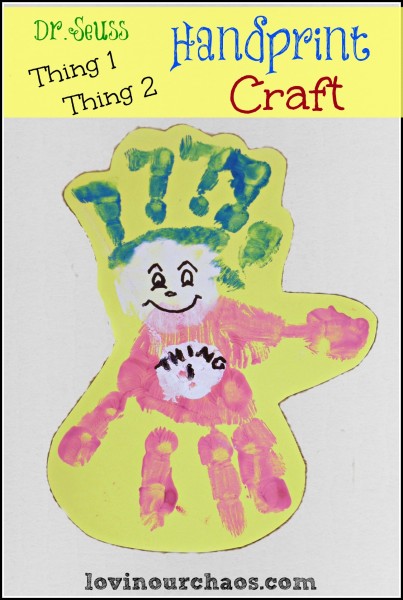 This Seuss Night Light is great for any reader's bedroom, the details are over at Holy Craft.
Our guest co-host for this week's Craft Lightning, Sarah from Mom Endeavors made a fun Seuss Puzzle.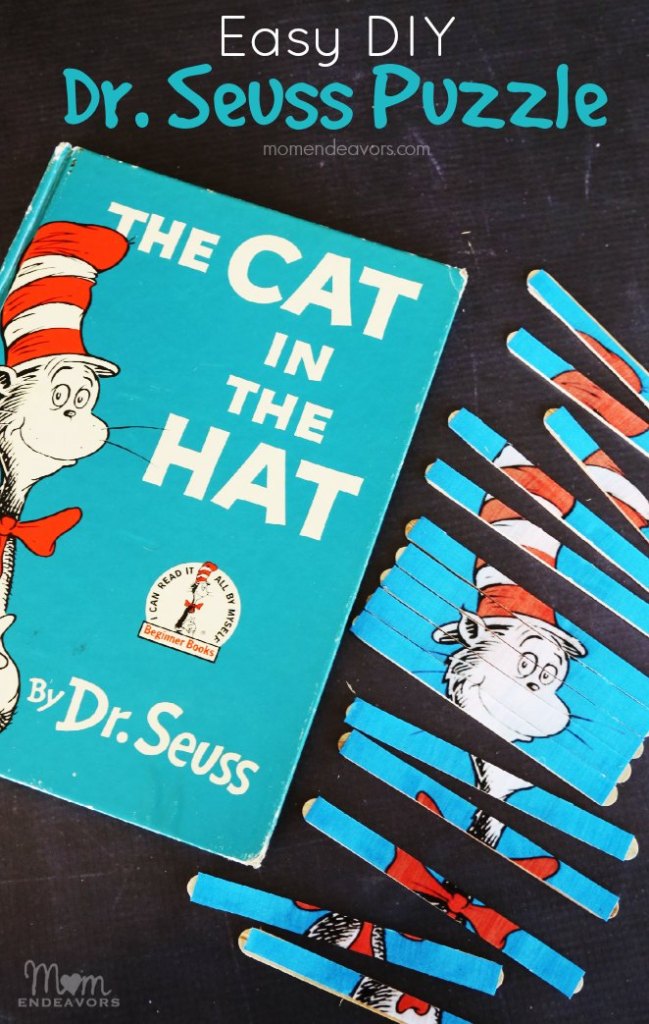 This Free Printable Seuss Art was created by Angie from The Country Chic Cottage, my longtime co-host for Craft Lightning.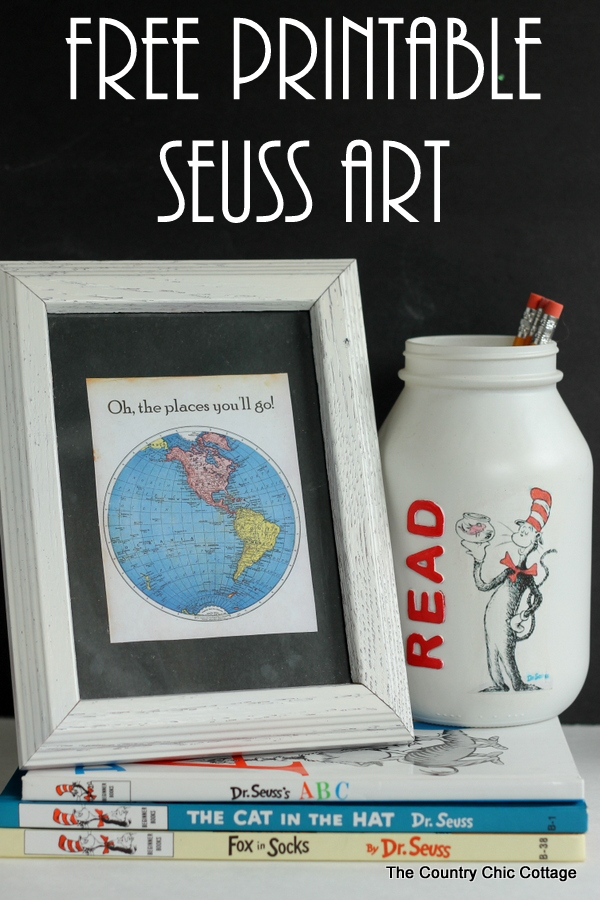 Be sure to come back tomorrow for more Seuss=inspired quick crafting!