It is super easy to use a regular hole punch to add cards and pages to your Happy Planner! Yes, there are fancy punches that you can purchase, and those make the process a little easier – but if you don't own one yet, or don't have one handy, this Happy Planner Hack is perfect for adding a flyer for an event, a postcard from a friend, or a note that you want to stay put.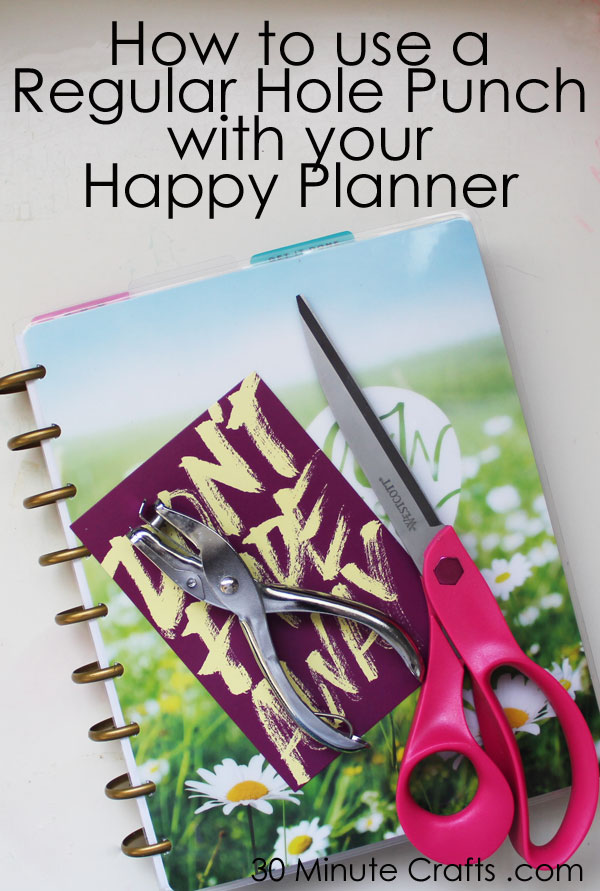 Watch this video for the step-by-step:
It is that simple! Just a regular hole punch, and scissors! This is a Happy Planner Hack worth remembering!