How is it Halloween already!? If you need a quick gift to give a friend or neighbor, you can whip one of these up this morning, and drop it off on their doorsteps before the Trick or Treaters are out! No one will know it is a last-minute gift, it will be like you planned it that way!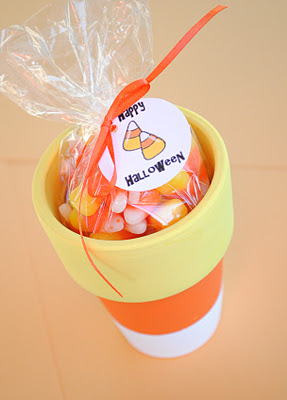 I love pinning! If you're pinning this project please click through to the original post and pin from there.
Want more 30 minute crafts? Like 30 Minute Crafts on Facebook, Follow 30 Minute Crafts on Twitter, and check out 30 Minute Crafts on Pinterest.