Halloween is tomorrow! If you still need to whip up a costume for the little one in your life, this quick cape tutorial can be a lifesaver! Add a black and red cape to the suit your kiddo wore to your cousin's wedding, and you have an instant vampire costume. Add a cape to any leotard, and you have a superheroine of your choosing. A cape combined with sweatpants and a t-shirt that matches the cape, and you could have your own superman, batman, or custom super hero. And the cape is sure to be a kiddo go-to during future dress up games as well!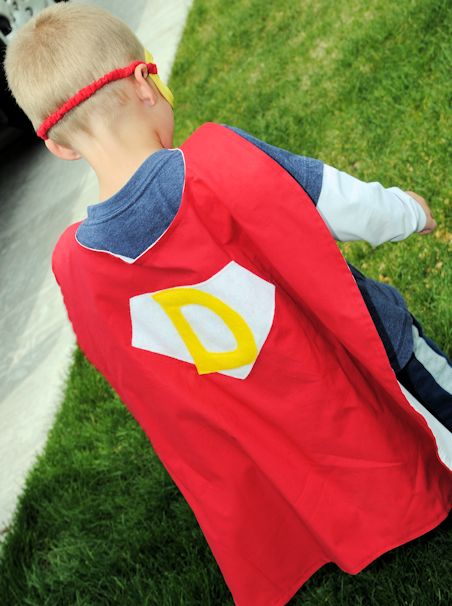 This project is so pinnable! Just make sure you click over to the original post before pinning.
Want more 30 minute crafts? Like 30 Minute Crafts on Facebook, Follow 30 Minute Crafts on Twitter, and check out 30 Minute Crafts on Pinterest.