If you're giving an iPad, Kindle, tablet, or other similar device for the holidays, whip up one of these simple-yet-awesome technology covers out of an old book. This is a classic marriage of old and new, and will surely get a lot of compliments! I now really want to make one of these for my Kindle. I love the feel of holding a book, but the convenience of the Kindle. This satisfies both needs for me.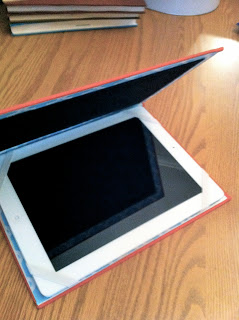 Yes, you must pin this! But click through to the original source before pinning this awesomeness.
Want more 30 minute crafts? Like 30 Minute Crafts on Facebook, Follow 30 Minute Crafts on Twitter, and check out 30 Minute Crafts on Pinterest.