When I see cut glass, the first word that comes to mind is NOT modern. Generally, cut glass looks dated – which is probably why you can find pieces of cut glass in nearly any thrift store you walk into. Shannon over at Madigan Made has modernized cut glass, taking this blast from the past up a notch to a bold, modern piece with a pop of color. Make sure you check out her tutorial to learn how she made it happen.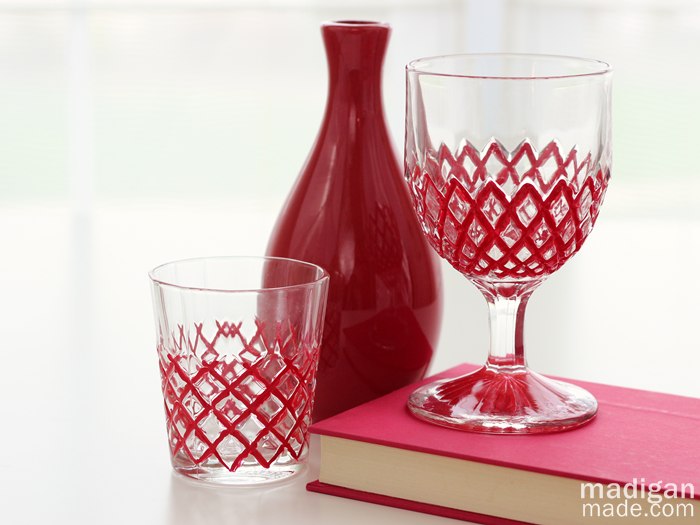 This image is just begging to be pinned. Just make sure you click to the original source and pin from there.
Want more 30 minute crafts? Like 30 Minute Crafts on Facebook, Follow 30 Minute Crafts on Twitter, and check out 30 Minute Crafts on Pinterest.