Too many pens, markers, and crayons and no place to put them? Need to store your art supplies? Aunt Peaches came up with an ingenious solution to store, hold, and even organize your art supplies. You can make this fast, and with supplies you probably already have on hand! Yes, this is one of those solutions that seems so obvious… once you know how it is done. Go see the future of art supply organization.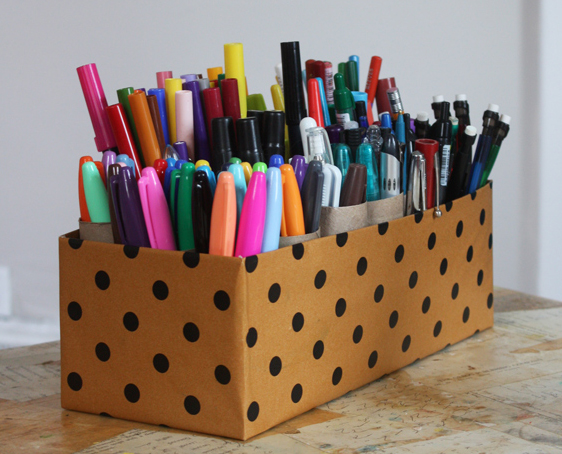 Please pin this project… but click through to the original post and pin from there.
Want more 30 minute crafts? Like 30 Minute Crafts on Facebook, Follow 30 Minute Crafts on Twitter, and check out 30 Minute Crafts on Pinterest.