Moms love keeping their little boys warm. Little boys love pockets – and things to hide in pockets. This scarf is perfect for Moms, and their little boys. Perfect for keeping boys warm and entertained. You could make this scarf for the little lady in your life, too. Though women are known for being able to clothe, feed, and house moderate-sized armies with the contents of a single purse, pockets come in handy for those extra "necessities". Find out how to make your own fleece scarf with secret pockets.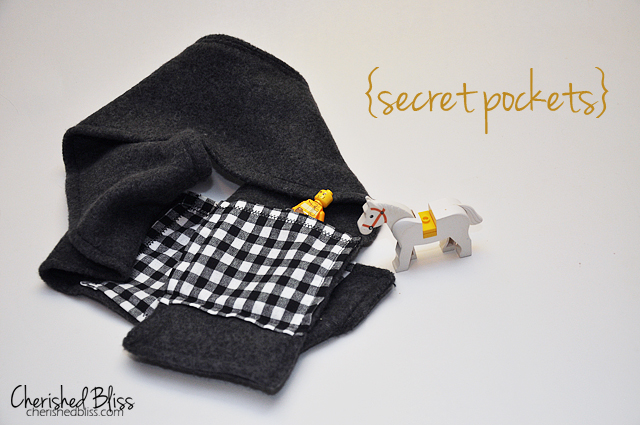 Projects like this are too cute not to be pinned! Before you post this on Pinterest, be sure to click through to the original post.
Want more 30 minute crafts? Like 30 Minute Crafts on Facebook, Follow 30 Minute Crafts on Twitter, and check out 30 Minute Crafts on Pinterest.