I'm a fan of simple. And beautiful. And classy. These glittery votive holders are simple and beautiful and classy… and useful. And, of course, you can whip up enough to decorate your holiday table in under 30 minutes! Make sure you click over to find out how they were made.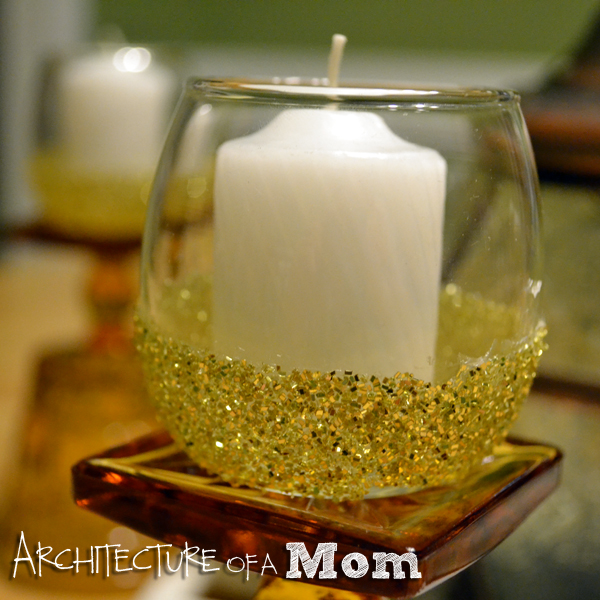 If you haven't already seen this on Pinterest, I'm sure you're wanting to pin it! Just make sure you click through to the original source before pinning.
Want more 30 minute crafts? Like 30 Minute Crafts on Facebook, Follow 30 Minute Crafts on Twitter, and check out 30 Minute Crafts on Pinterest.