As the temperature continues to drop, I always look for ways to keep warm – and to keep my kiddos warm! At home, I turn to heating pads and electric blankets. But when we leave the house, I have to find more creative options. These cute hand warmers would be perfect tucked into coat pockets to warm cold fingers, or to pre-warm winter mittens, and especially to keep a child warm in the car until the heat can kick in! The hand warmer tutorial comes with two great printables – a printable template for the shapes, and printable tags to make these perfect for gift giving!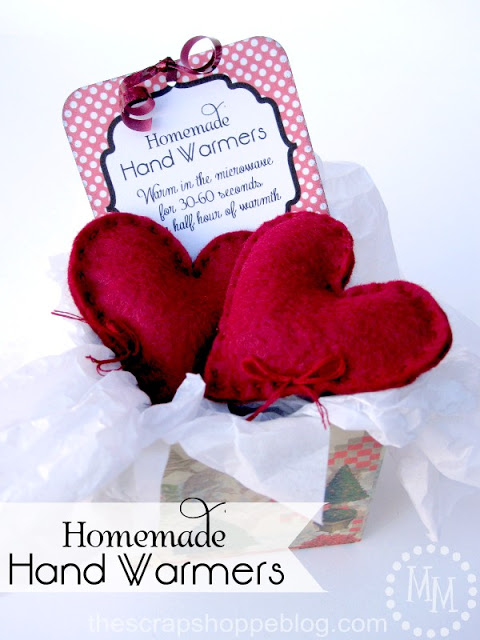 Your friends on Pinterest would love to see these! But please click through to pin from the original source and pin from there.
Want more 30 minute crafts? Like 30 Minute Crafts on Facebook, Follow 30 Minute Crafts on Twitter, and check out 30 Minute Crafts on Pinterest.