I love bells. When I was in Junior High my best friend and I wore bells on our socks all December. We started with one bell on the first of December, and added a bell each day until school let out for the holidays. When the two of us walked to our classes together, we were a festive cacophony! Normally, anything that reminds me of Junior High is tainted… but not bells. I still love hearing jingle bells. Especially bells ringing in the snow, so early that the world is still asleep. That is the defining sound of the holidays for me. I love the idea of commemorating that sound with jingle bells framed in a shadow box!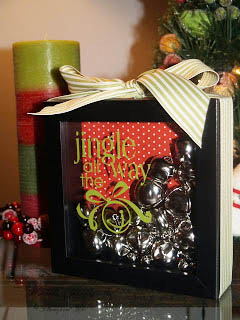 Click over to the original post and pin from there!
Want more 30 minute crafts? Like 30 Minute Crafts on Facebook, Follow 30 Minute Crafts on Twitter, and check out 30 Minute Crafts on Pinterest.