These ceramic-look Christmas Trees would look great on a mantle, end table, coffee table, or as part of a centerpiece. You'll never guess what they are made of, but I'm excited to tell you that they are kid friendly! The materials are durable, making them unlikely to get damaged, but also inexpensive… so if they do get damaged, you won't even bat an eye! Upscale, affordable, durable, and fast to make… need I say more? Click over to the tutorial to make these Modern Christmas Trees.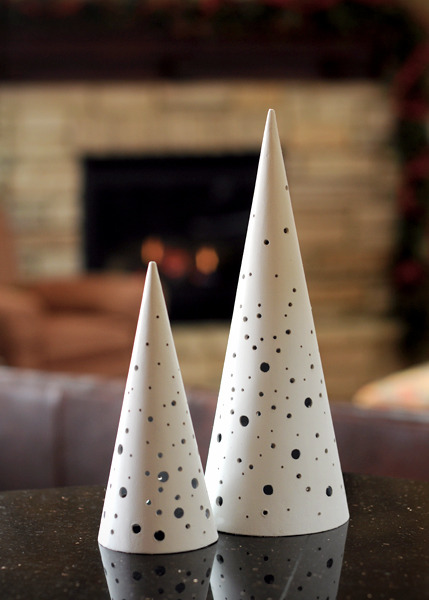 Yes, I love Pinterest too! Just click through to the original source and pin from there.
Want more 30 minute crafts? Like 30 Minute Crafts on Facebook, Follow 30 Minute Crafts on Twitter, and check out 30 Minute Crafts on Pinterest.