Next week is Thanksgiving, and I am officially behind. How is it 5.5 weeks away and I'm already behind? Ummm.. how is it that Christmas is only 5.5 weeks away!? I have lists to make, gifts to buy, gifts to make, a tree to trim… oh my! And I absolutely want to do something nice for our neighbors. We have some wonderful neighbors. A jar full of treats like this would be the perfect gift… especially because it takes almost no time at all to make!
Learn how you can make your own candy jar – for gift giving, or for keeping as part of your own holiday decor!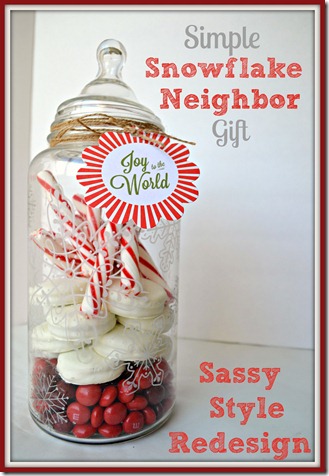 You'll want to remember this project, so be sure to pin it to Pinterest… but make sure to click through to the original source and pin from there.
Want more 30 minute crafts? Like 30 Minute Crafts on Facebook, Follow 30 Minute Crafts on Twitter, and check out 30 Minute Crafts on Pinterest.