This is a fun and colorful update to the traditional popcorn garland from when I was a kid. Chances are you have some of these pony beads hanging out around your house – and what a fun way to incorporate them in your holiday decor!
Once you've tried pony beads – try adding other items to your popcorn garlands – bells, pasta, perler beads, buttons… whatever you like!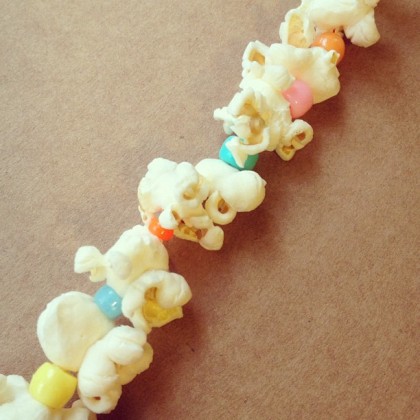 If you've already put up your tree, you'll want to pin this idea to remember it for next year. Make sure to click through to the original source and pin from there.
Want more 30 minute crafts? Like 30 Minute Crafts on Facebook, Follow 30 Minute Crafts on Twitter, and check out 30 Minute Crafts on Pinterest.