These paper finger puppets are quick and easy to make. Just a sheet of paper and the wonders of the "Misc. craft supplies" drawer, and your children will be able to entertain themselves for hours! The best crafts are sometimes the simplest crafts, aren't they? Crafts like these come in especially handy on the day after Halloween when your kids are still on a sugar high, and you're already suffering from a sugar hangover.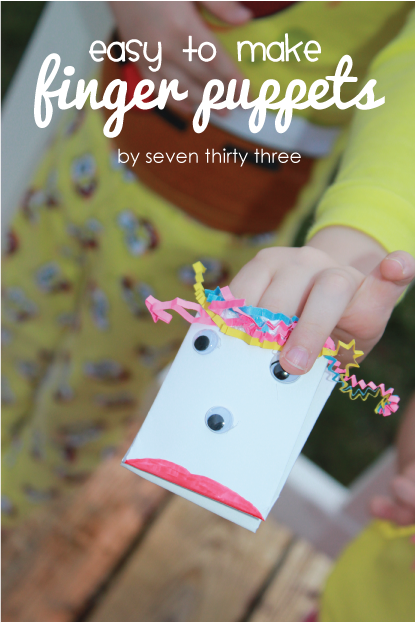 Please pin this project! But make sure you click through to the original post and pin from there.
Want more 30 minute crafts? Like 30 Minute Crafts on Facebook, Follow 30 Minute Crafts on Twitter, and check out 30 Minute Crafts on Pinterest.