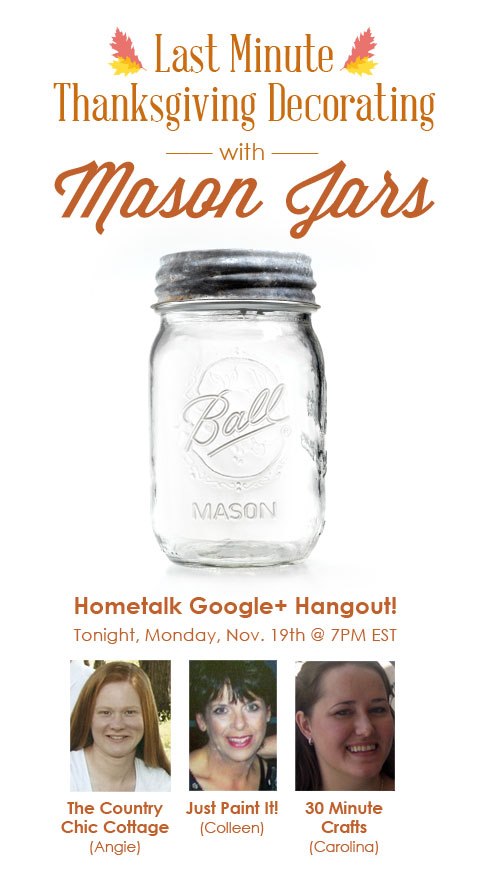 I'm live crafting again today! Thanksgiving is in just a few days. I need to finalize my sides, calculate how long my turkey needs to defrost for, and decide on my decor – and I'm not even having any company this year!
For those of you who are hosting Thanksgiving this year, or would like to help out the hostess by crafting some Thanksgiving decor, we'll be talking Mason Jar crafts today! At 7pm EST (or 4pm PST for us west-coast crafty-types), we'll share fun ways to elevate a simple mason jars in ways that'll have you saying "Why didn't I think of that!?"
Rustle up some mason jars, or add them to your shopping list, because we're bursting with ideas that you'll want to try. And they are all quick and easy (my favorite kind of crafts)!
So if you see this before the hangout starts, stay here and you'll see us when we go live. If you're here while the hangout is going on… enjoy! And if you stop by afterwards, you can watch the recording!
Enjoy!

Want more 30 minute crafts? Like 30 Minute Crafts on Facebook, Follow 30 Minute Crafts on Twitter, and check out 30 Minute Crafts on Pinterest.