Add some personality to your holiday table this year. Some real personality with napkins that say what you're thinking! Personally, I love the napkin pictured below, but you could use this technique to stencil a reference to your family's inside joke, or common holiday sayings… anything from "Be Thankful" to "Happy Holidays" to "Pass the Gravy"!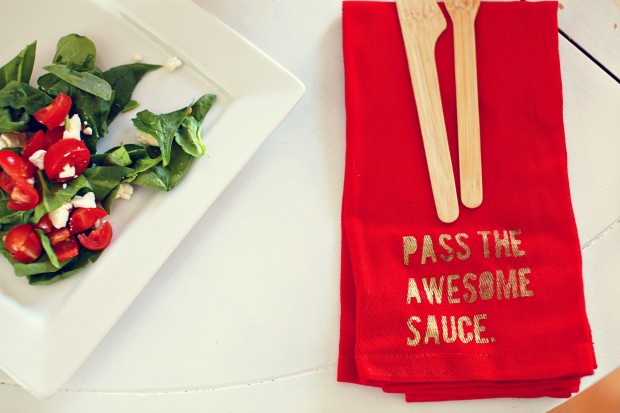 Such a pinnable project. Be sure to click through to the original source before pinning!
Want more 30 minute crafts? Like 30 Minute Crafts on Facebook, Follow 30 Minute Crafts on Twitter, and check out 30 Minute Crafts on Pinterest.