Yesterday, at my son's preschool, I saw these fun little Waffle Cone Cornucopias. The "horn" of the cornucopia is made out of a waffle cone. If you make these, you can stuff yours with whatever you like – Chex mix, nuts, or even leftover Halloween Candy!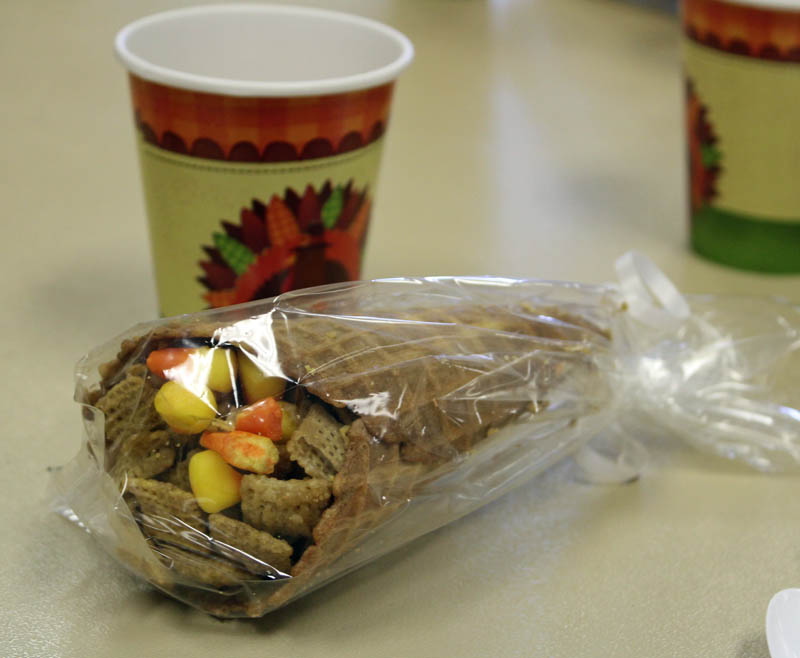 I thought this idea was so simple, smart, and easy I just had to share it with all of you. Chances are you already have the supplies at home – waffle cones and treats!
Happy Thanksgiving!
Want more 30 minute crafts? Like 30 Minute Crafts on Facebook, Follow 30 Minute Crafts on Twitter, and check out 30 Minute Crafts on Pinterest.