YAY! It is time for another week of Craft Lightning projects! That's right – I'm partnering up with Angie from the Country Chic Cottage again, and we'll be sharing with you dozens of fast crafts – projects that can be completed in 15 minutes or less! Every morning, each of us will be sharing a Holiday craft that can be done in 15 minutes or less. And then in the afternoon, we'll each give a round-up of crafts from our fellow bloggers who are joining in on Craft Lightning.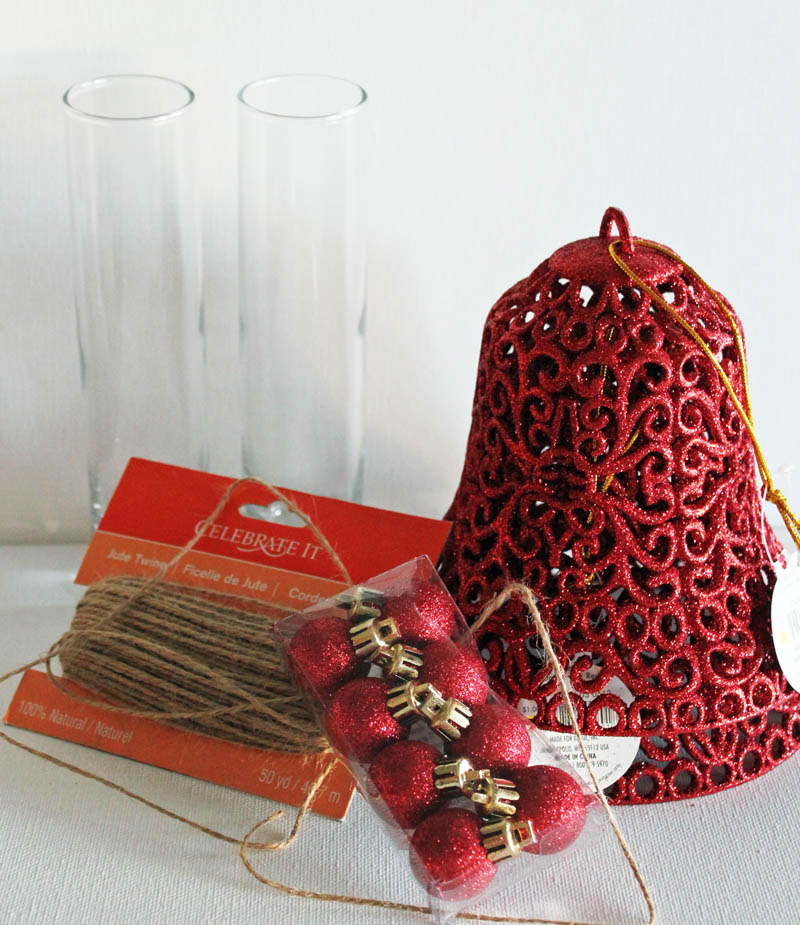 Today I'm sharing with you this Glitter Bell Candle Sconce. I picked up most of the supplies at Target after I saw the glittered bell in their Dollar Spot. I hopped over to Michael's, where I found the mini ornaments in their dollar bin, the twine, and the bud vase. I already had the flameless tealights on hand.
I cut a length of twine about 1 1/2 times the height of the inside of the vase. I threaded it through the glitter bell, and tied each end to a mini ornament. I frayed the edges of the twine for looks.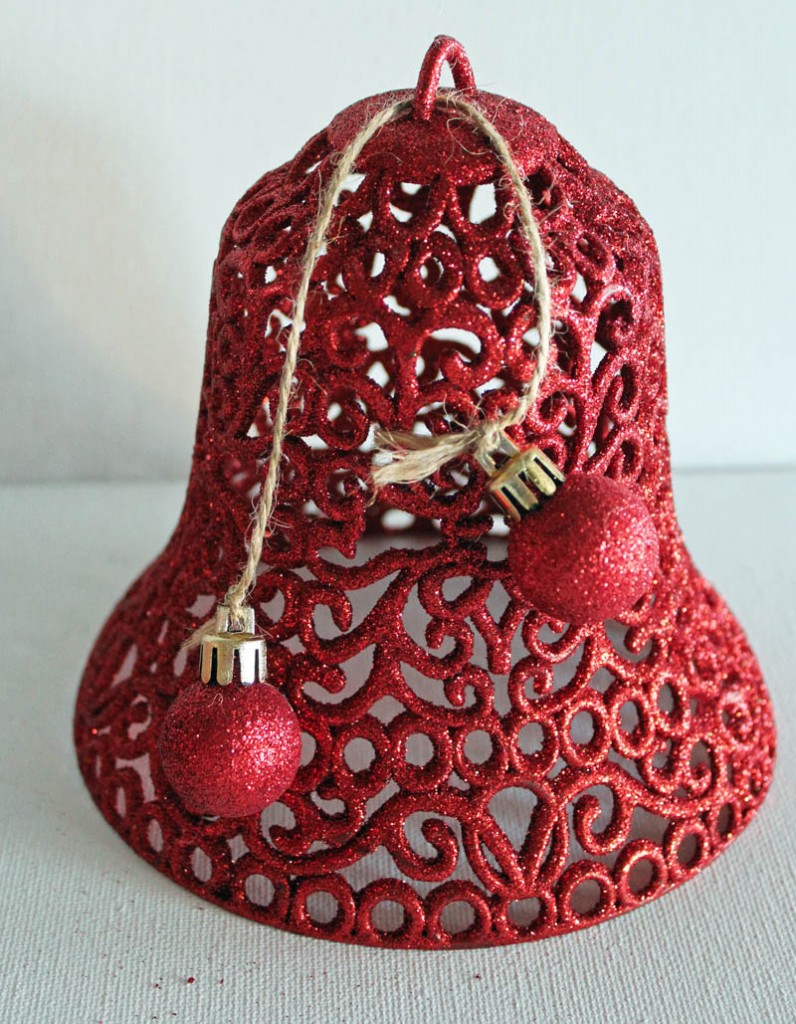 I put the bell on top of the vase, tucking the ornaments in. Once I had it the way I liked, I glued it on with a glue gun.
All that was left was adding a flameless tealight to the top, and I was all done!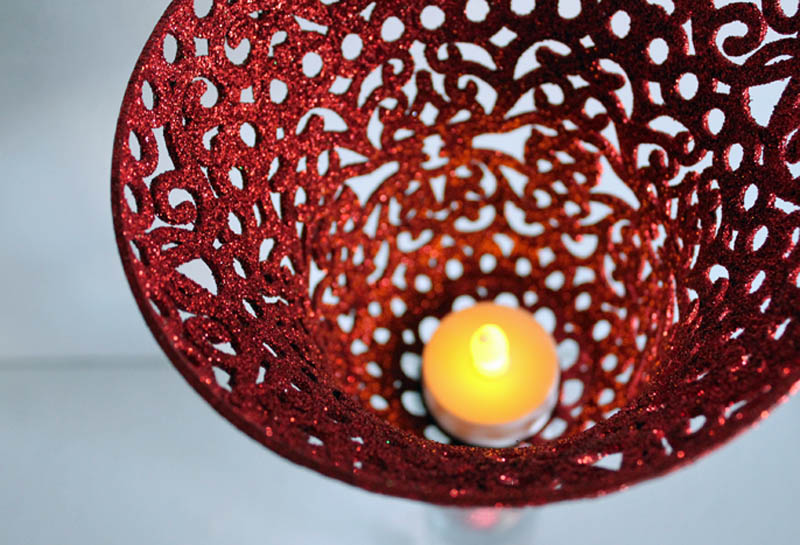 Make sure you stop by this afternoon for a great round-up of fast Holiday Crafts!