Eleven months out of the year I stay as far away from glitter as possible. It gets on everything, and it is impossible to get rid of! In December, I succumb. It is impossible to get into the holiday spirit without letting the glitter in. So at Christmas, I love everyone and everything… even glitter. Mostly. Okay… not really. But I pretend. Because it is Christmas.
I love these simple ornaments. And they weren't made with loose glitter (which to me is the WORST of of the glitters). Find out how to make your own glitter hanging ornaments!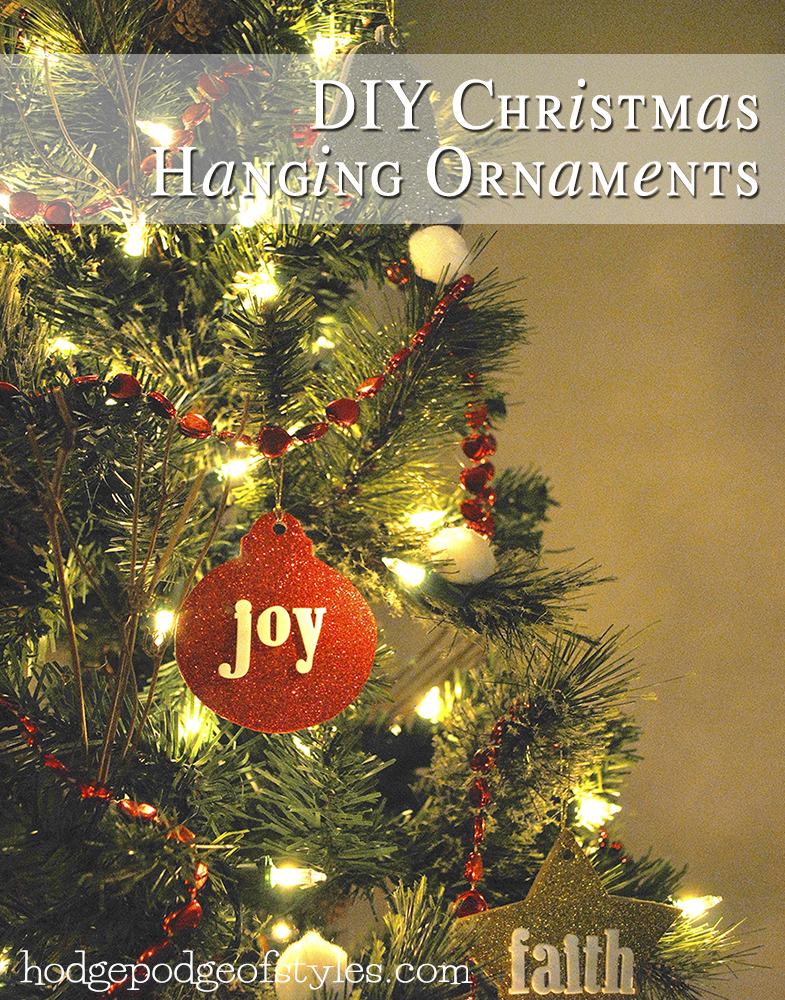 Pin this project! But use proper Pin-ettiquitte and click here to pin from the original source!