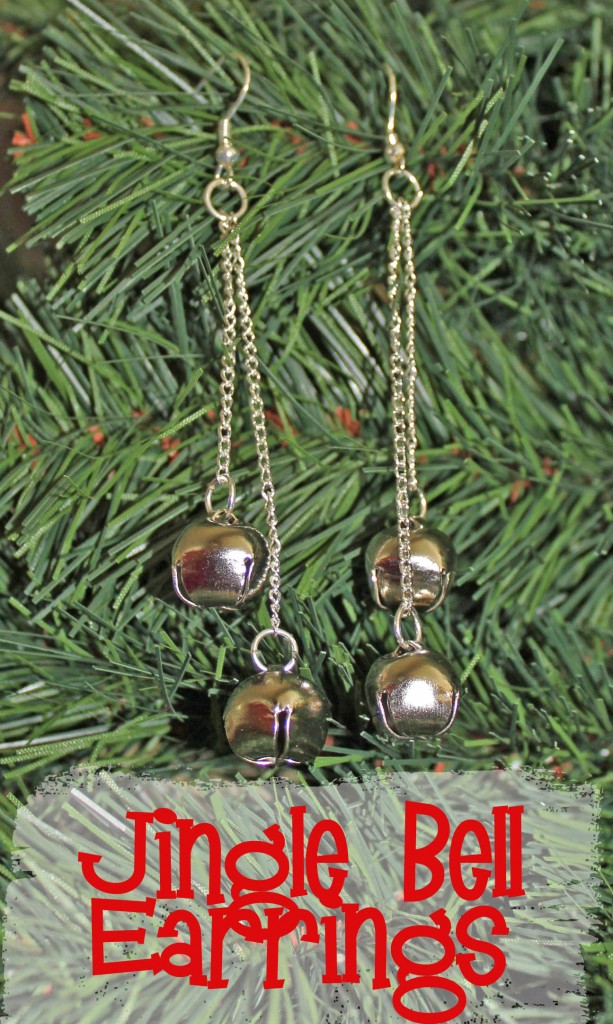 I'm sharing these Jingle Bell Earrings with you as day 2 of Craft Lightning. That's right – it is a Craft Lightning project, which means it can be done in 15 minutes or less! These Jingle Bell Earrings are great for the holidays. Even if you have never made jewelry before, with a couple simple supplies, you'll be surprised how quickly and easily these go together…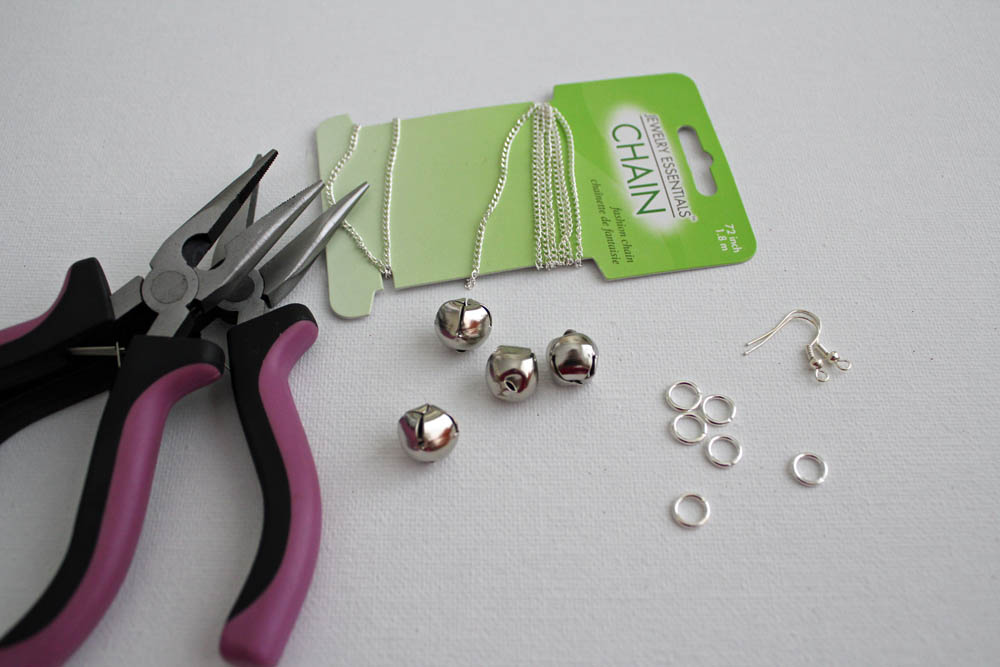 Supplies:
4 bells
Jewelry chain to match the bells
2 Earring Hooks
6 jump rings (must be small enough to fit through jewelry chain)
Start by cutting your chain. I cut 2 pieces to 1.5 inches and 2 pieces to 2 inches… but you can cut yours based on how dangly you like your earrings.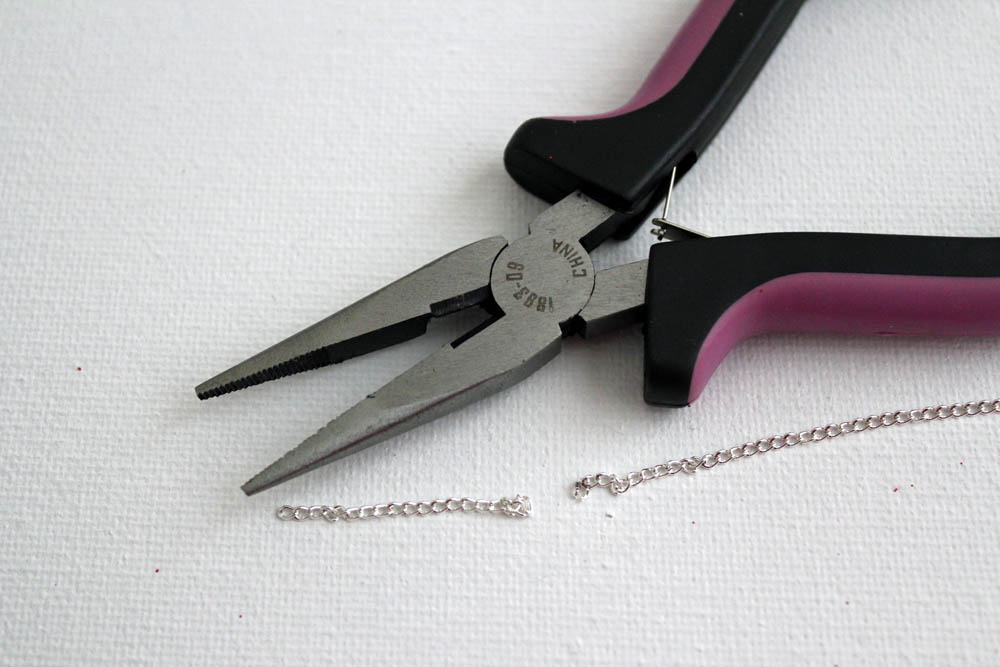 Attach your bells to the bottom of each chain using the jump rings. Check out the end of the post for instructions on how to properly open a jump ring.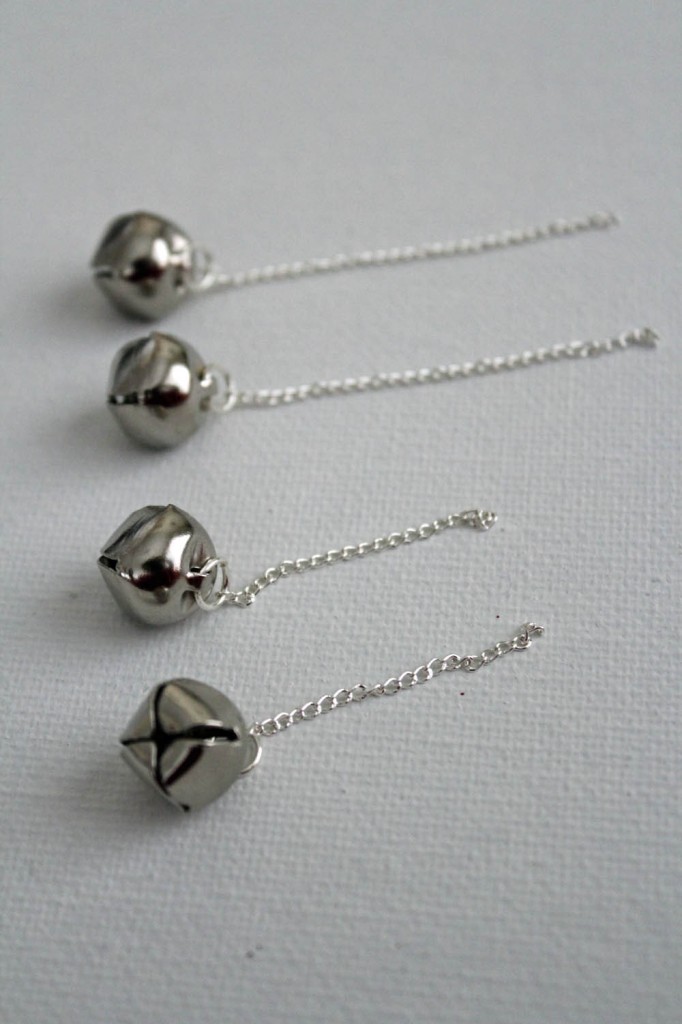 Once you have all 4 bells on the chains, it is time to attach them to the earring wire. Open a single jump ring and attach one short chain, one long chain, and the earring wire. Close the jump ring and you are all done!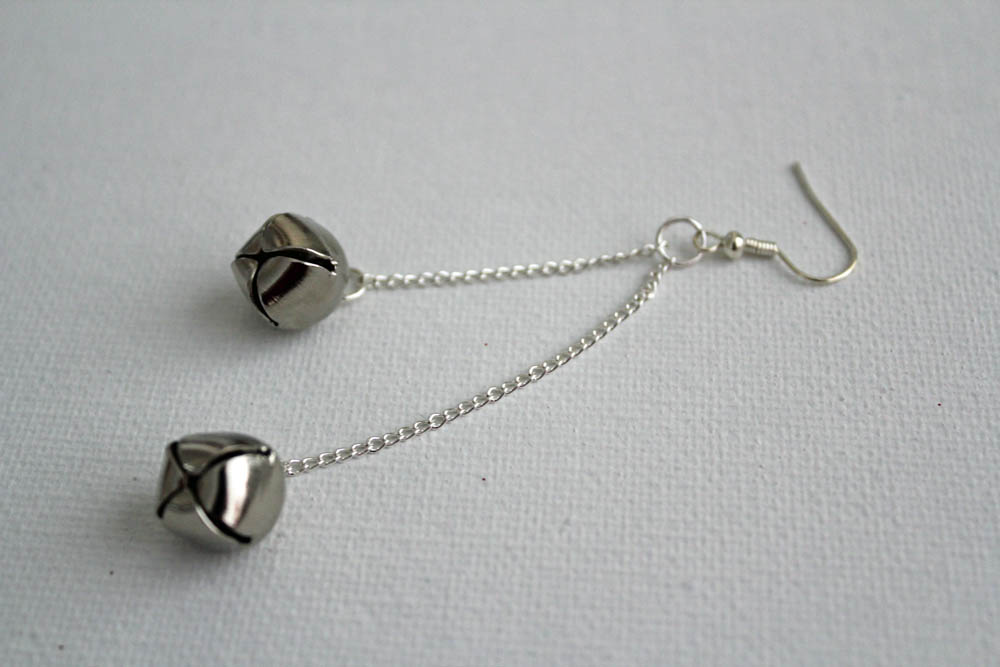 To open a jump ring:
Use 2 pairs of pliers. With the split of the jump ring at the top, tightly clamp onto each side of the jump ring with the pliers.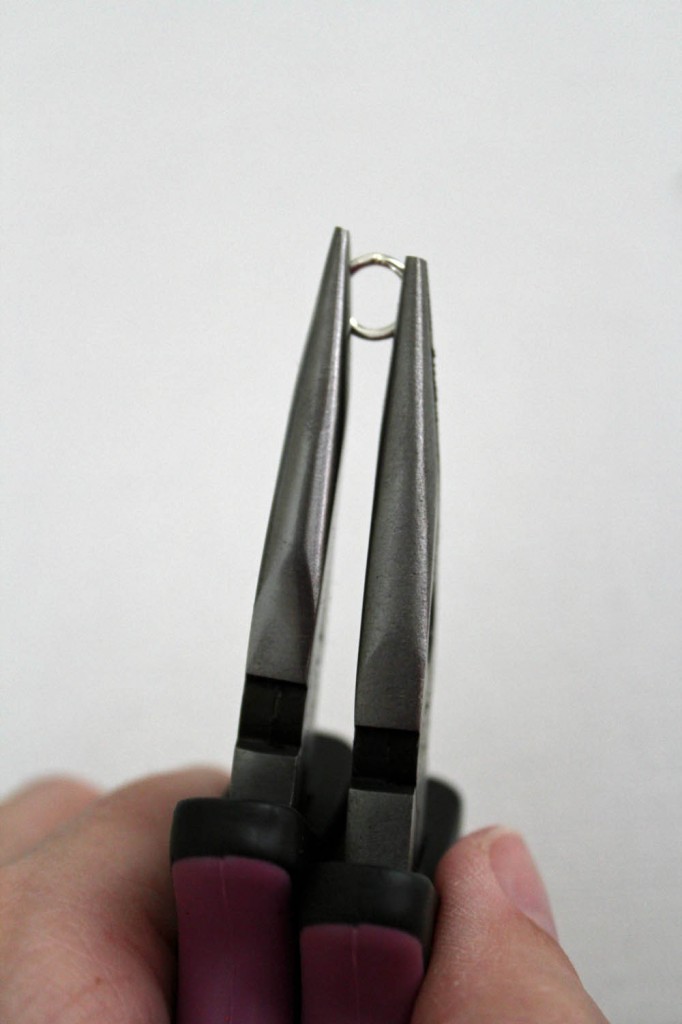 Twist one pair of pliers towards you, and one away from you to open the jump ring. To close it, use the same motion in reverse. This opens the jump ring without damaging the circle shape.