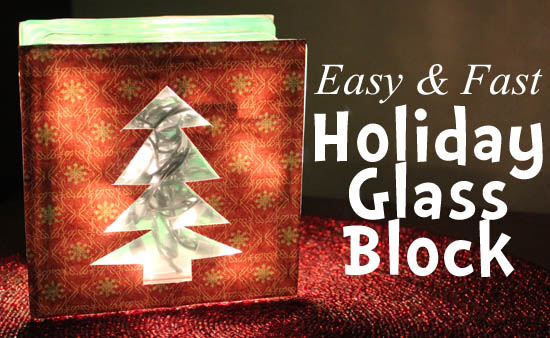 This project is so simple to make, and requires only a couple supplies! Grab a glass craft block at the craft supply store, and you can make this fun holiday decor for your own home, or to give as a gift!
Supplies:
Glass Craft block
String of Holiday Lights
Scrapbook Paper
Mod Podge
Scissors
Pen or Pencil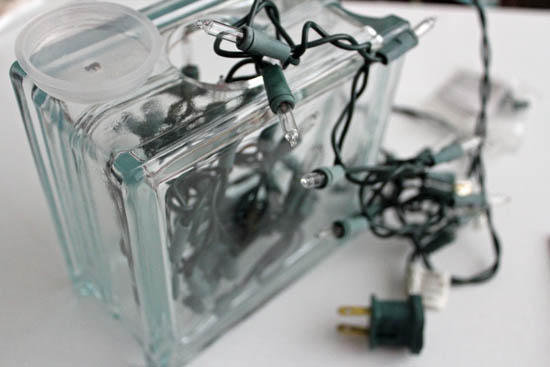 Start by tucking all the lights into the glass block through the hole at the bottom. Make sure you leave the cord out!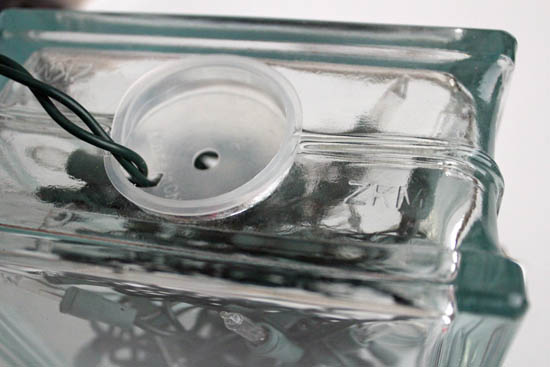 Cut a notch in the bottom plastic piece  to let the cord stick out easily, and put the bottom plastic piece back in place.
Trace your block onto scrapbook paper, and cut out the square. Then fold in half and cut triangles and a rectangle to make a Christmas Tree shape.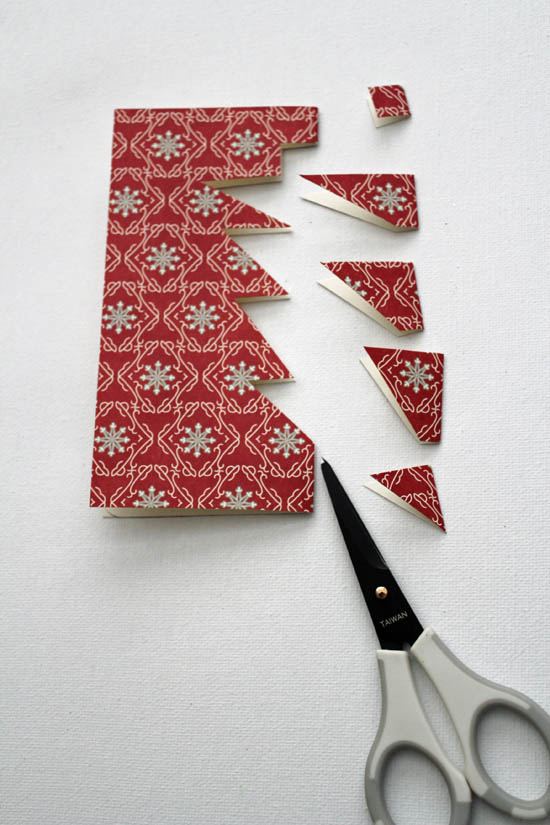 Unfold and Mod Podge into place on one side of the block.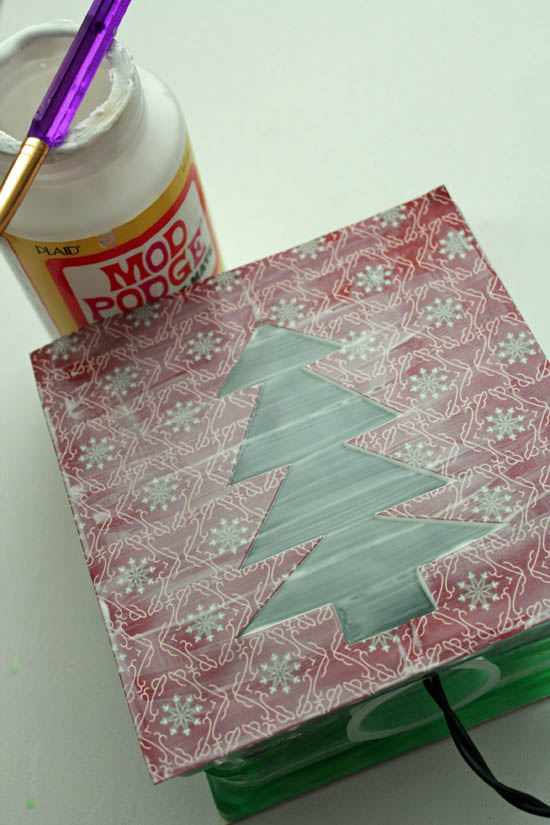 You can let the block dry and add a tree or other shape to the other side if you like – and you're all done! Plug in your new decor and enjoy your handiwork!
Note: Whenever creating crafts that use electrical power in any way, be sure that you do not use frayed cords, are aware of how long they are plugged in, and that they do not get too hot. This site does not claim any responsibility for the outcome of your crafts.