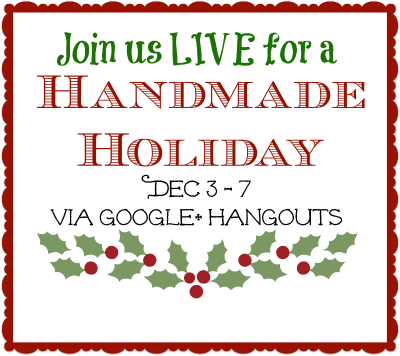 I'm so excited to be part of this fun, live, crafty event! We've gathered a bunch of bloggers together to make a week of live hangouts! Click on any of the links below at the time of the event, and you'll get to see these gals live streaming their crafty wisdom! If you miss the hangout at the appointed time, you can always watch the recording later… but these things are so much fun LIVE, don't you think?
I'll be live on Friday at 4pm. You can watch me, Angie, and Shannon put together some quick Holiday Crafts right in front of your eyes! The projects we'll be sharing each take 10 minutes (or less!)
I hope you'll come back here on Friday, and check out some of these other great live sessions!