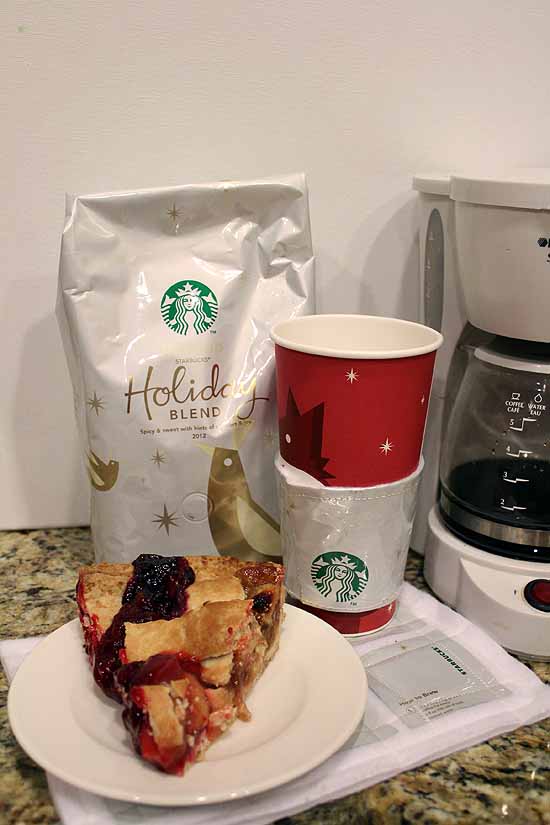 Yes, I'm a sewing junkie… and I love finding quick and easy projects. This one is unique because I used the bag from Starbucks Coffee and turned it into a coffee sleeve and a faux quilted mug rug! Either of these projects can be done in 30 minutes or less – if you want to do both, it will take twice as long.
I started by making my coffee sleeve…


The process is simple. I took an existing sleeve, and traced it onto paper (picture 1). I added an inch to the bottom, and cut it out. I used this as a pattern for my sleeve. I cut a piece this size out of the Starbucks bag and out of fleece. I stitched the short sides together to make two circles, then stitched the two circles right sides together. I then flipped the coffee sleeve right side out and top stitched around the edge (picture 2). I folded in the bottom edges and held them with paper clips (picture 3) then top-stitched the bottom edge into place. All done!
The faux quilted mug rug was my favorite project! All you need is fleece and the coffee bag to make it… tools include scissors, rotary cutter, ruler, glue stick, pins and a sewing machine.
Start by cutting six squares each 2.5″x2.5″ out of the coffee bag. I fussy-cut to get fun designs in my Starbucks Holiday Blend bag.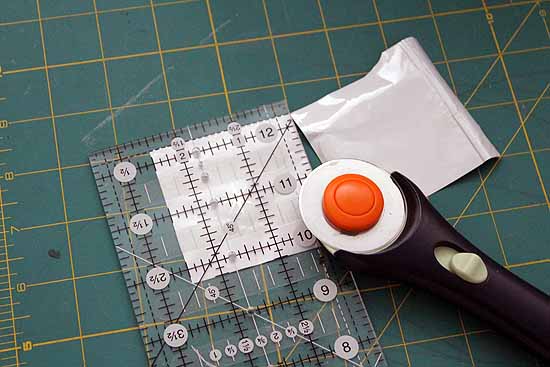 Cut a a double layer of fleece, at least 7.5″ x 9.5″. Place the bag squares on top to figure out your placement. Glue them each down with your glue stick (I used a fabric glue stick, but you can use any old glue stick). Have them 1/4″ apart.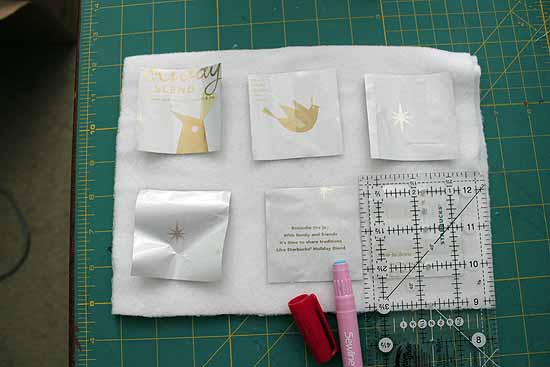 Pin the fleece together in the space between the bag squares to keep the layers together, and then stitch. I used the walking foot on my sewing machine, and lined up the edge of each square with the edge of my presser foot, and stitched all the way down each side.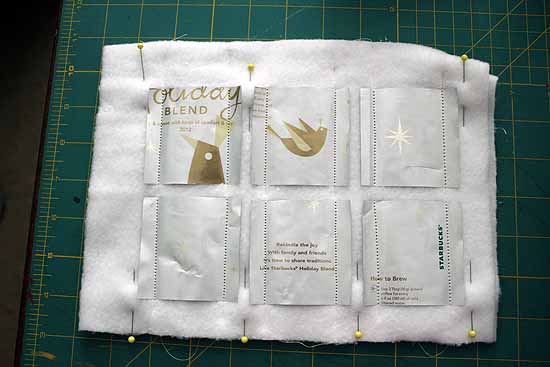 After doing the vertical rows, I did the horizontal ones.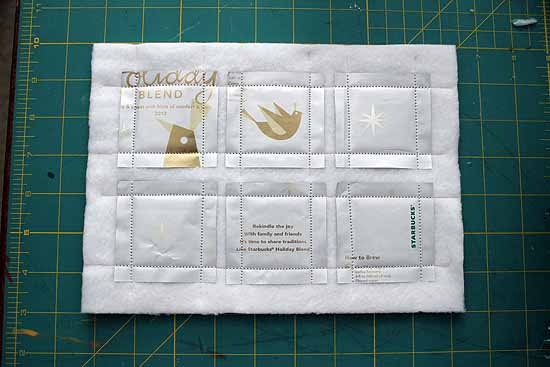 I trimmed the fleece, and added a layer of stitching all the way around to give it a nice finished border, and it was all done! So easy!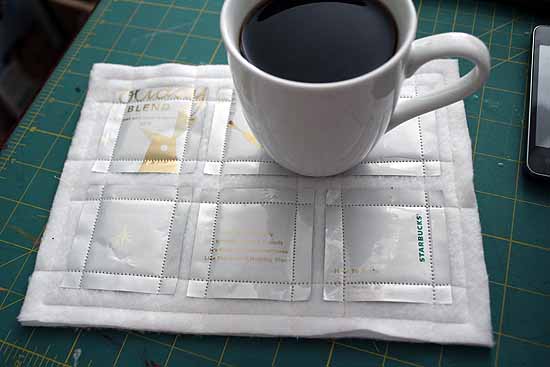 The perfect gift to give a coffee lover!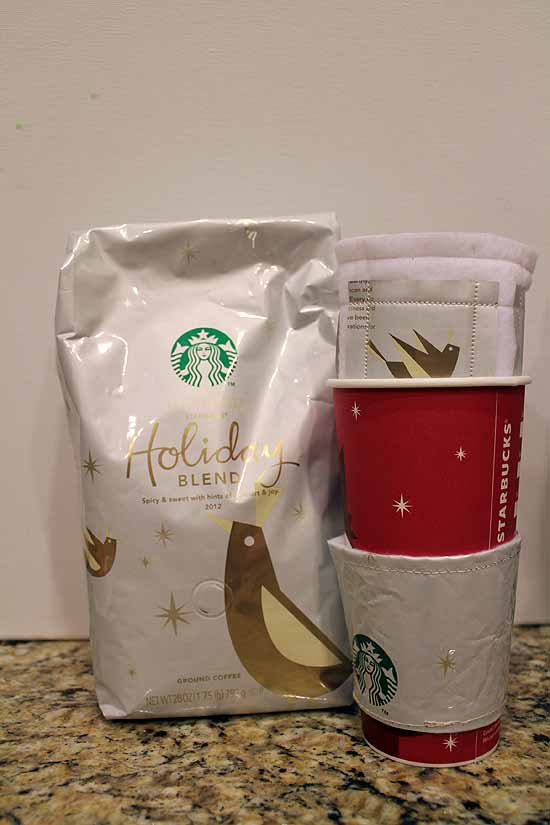 Of course I had to taste the coffee! I bought the coffee at Sam's Club, and while there I checked out their bakery for a delicous treat to snack on with my coffee. The Artisan Fresh Assorted Sampler Pie looked yummy!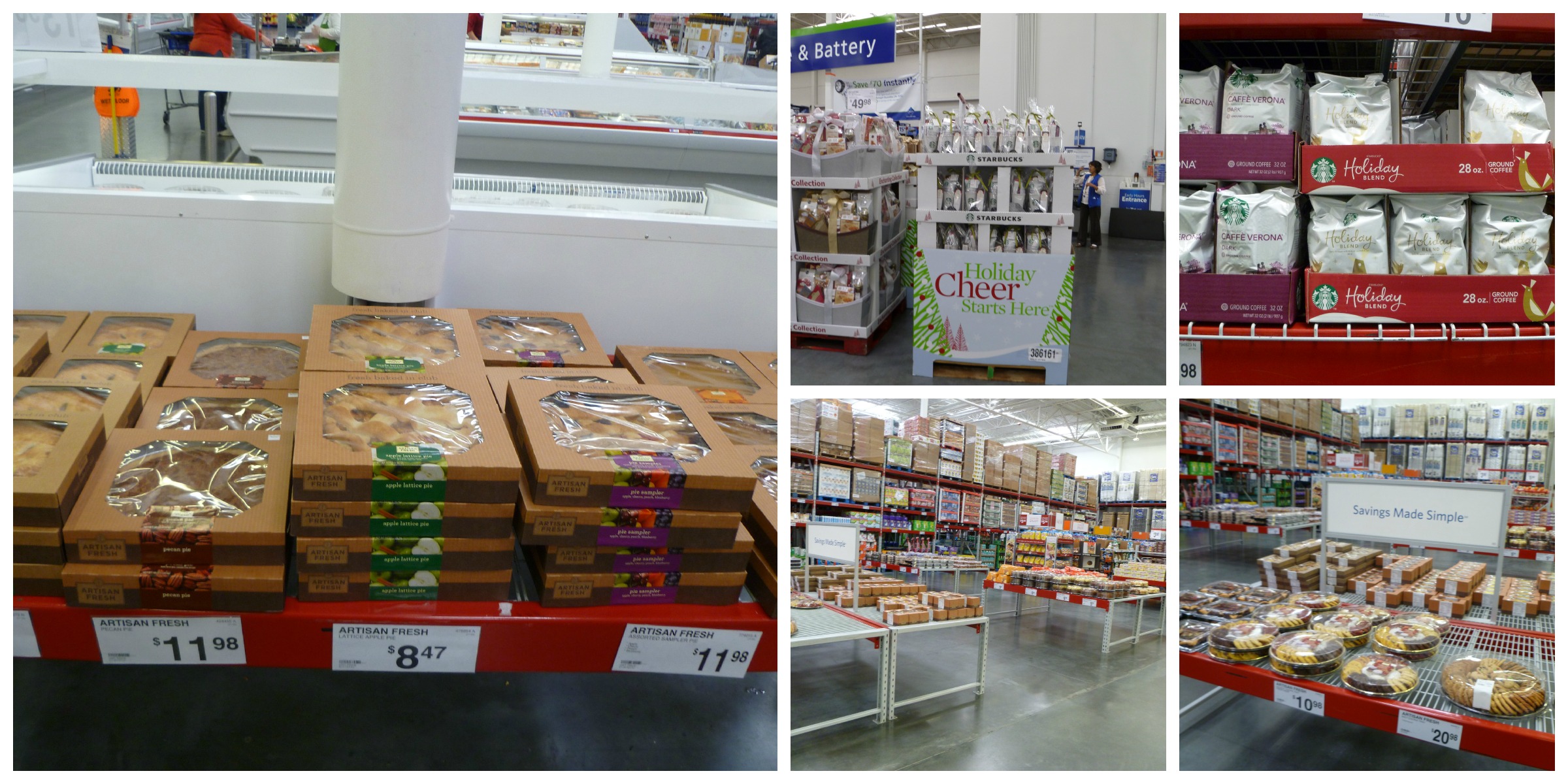 Pairing delicious Starbucks Coffee with a yummy pastry brings out all the lovely flavors… yum! Be sure to treat yourself (or a friend) this holiday!
I am a member of the Collective Bias® Social Fabric® Community. This shop has been compensated as part of a social shopper insights study for Collective Bias™. #CBias #SocialFabric #DeliciousParings