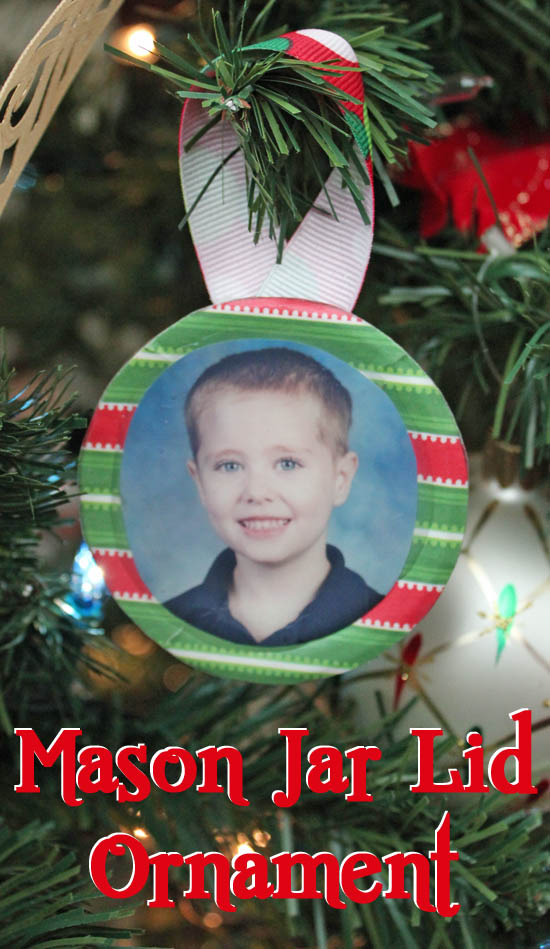 This ornament is so easy to make with just a few simple supplies! I added my son's school photo to the ornament, but you can use whatever photo or image is special to you.
Supplies:
Photo or other image
Mason Jar lid (You can buy these individually)
Scrap paper (I used old Holiday cards)
Mod Podge
Paintbrush
Mod Podge Dimensional Magic
Ribbon for hanging
Scissors
Hot Glue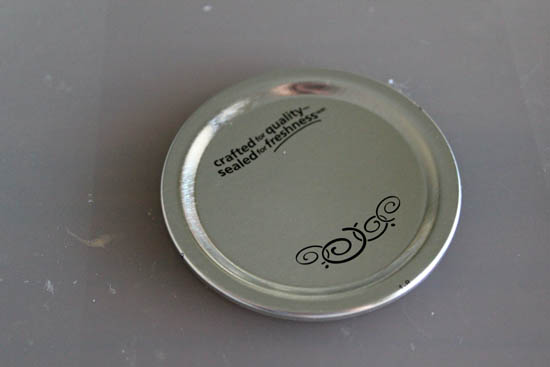 I started with my Mason Jar lid. These can be bought individually in the canning section of the store. I traced the lid onto scrap paper – I used old Christmas cards.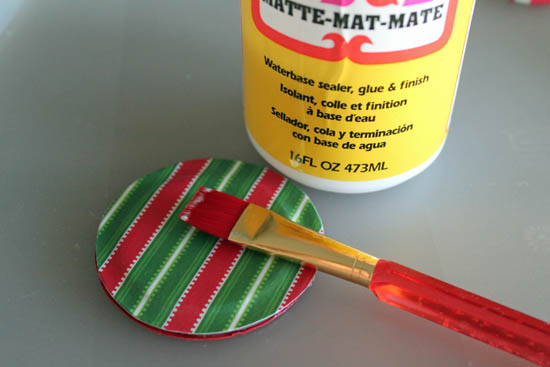 I cut out the circle I traced and Mod Podged it onto the mason jar lid. You can put the paper on one side or both. I cut my photo smaller than the lid, and Mod Podged it in place as well.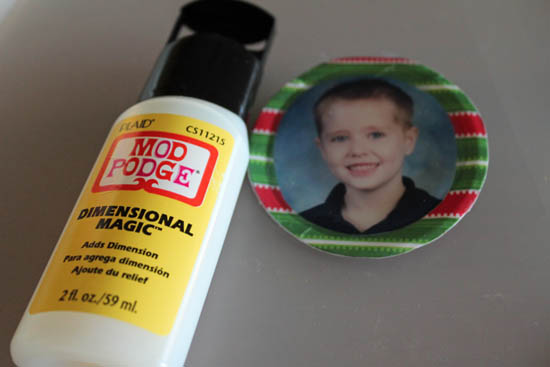 Once the Mod Podge had dried, I put a layer of Dimensional Magic over the photo. This will give it a nice hard and glossy coat.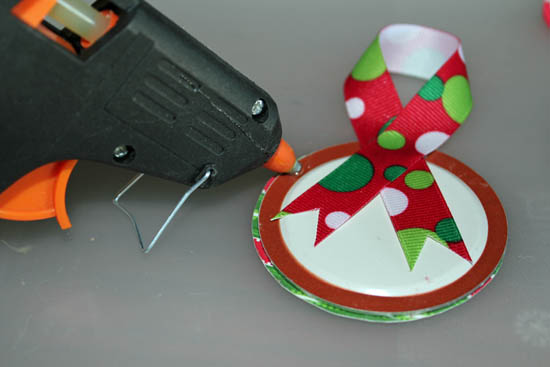 After the Dimensional Magic dried, I flipped the ornament over and glued a piece of ribbon to the back with hot glue to hang the ornament.