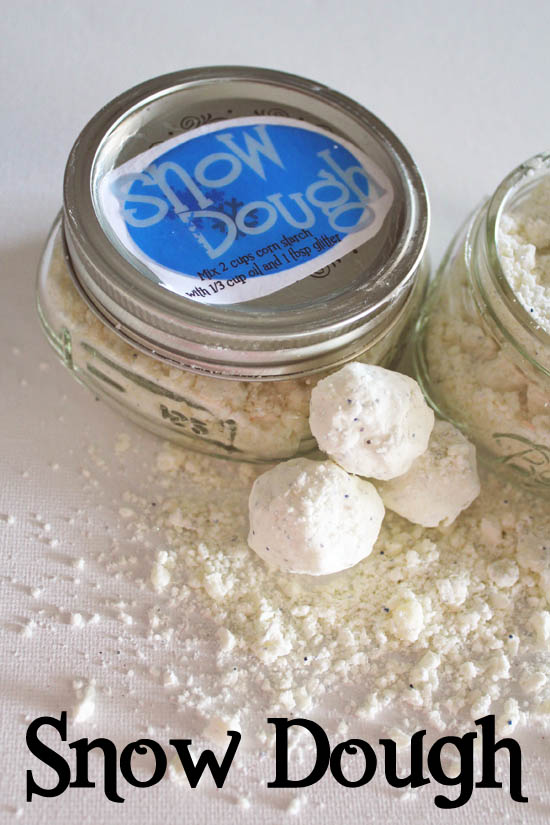 I saw this recipe for Snow Dough on The Imagination Tree when I was browsing through Pinterest earlier this week. I knew it would be the perfect party favor for our Gingerbread House Party this weekend! We've invited some friends over to decorate gingerbread houses. We'll make the houses and icing, our guests will bring the candy, and we'll make some cute candy houses! Since there will be tons of candy and cookies already, a non-edible gift is perfect.
My 4-year-old son joined in making the snow dough. He helped measure, dumping in the ingredients and sprinkling in the glitter. Mixing was the best part, though!
After we made our snow dough, I filled small, wide-mouthed mason jars with the snow dough, and added a label. If you want to use the same label, you can click here to print out a PDF of the snow dough labels I made.
I used Mod Podge to attach the labels to the top of the jars.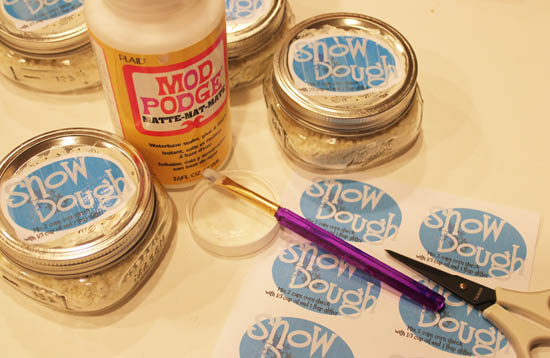 Once the Mod Podge dried, I added a layer of Dimensional Magic. I tried both the clear and the glitter versions of the Dimensional Magic. The clear makes it easier to read the label, but the glitter dimensional magic adds a little bit of fun to the top!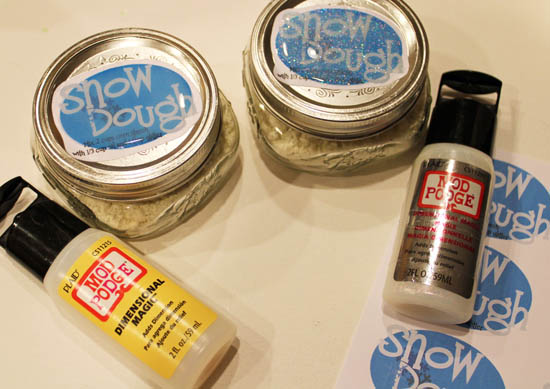 This is such a fun, easy project. And the Snow Dough really crunches and powders like real snow – without the cold or the wet! Perfect for a little "snow" in any weather!