The final day of Craft Lightning – Holiday Edition, and I'm sharing this super-simple holiday ornament! I found a set of child-sized red mittens in the "dollar spot" at Target last year. I knew they would make perfect ornaments, so I tucked them aside. Miracle of miracles – I found them almost 12 months later to make this craft!
To make a mitten ornament you need:
Child sized mitten in Holiday color (I went with red)
18″ of ribbon
Holiday button (though a regular button would be cute too)
Jump Ring
Needle and Thread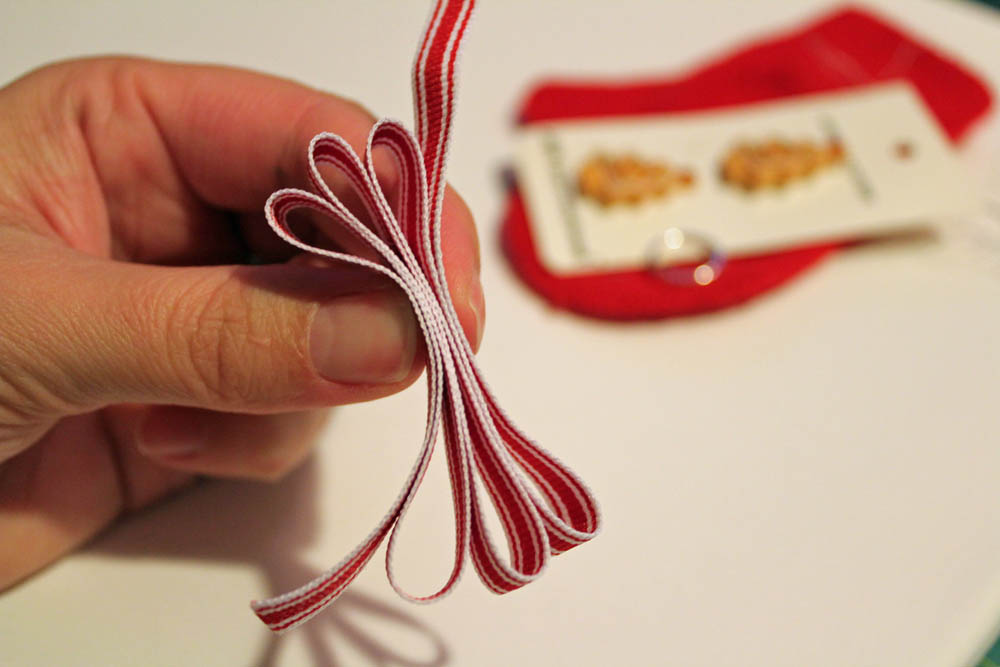 Fold the ribbon up accordion style to make 6 loops, 3 on each side. The two tails of ribbon should be pointing different directions. Don't worry about the length of the ends, just try to make all the loops the same size.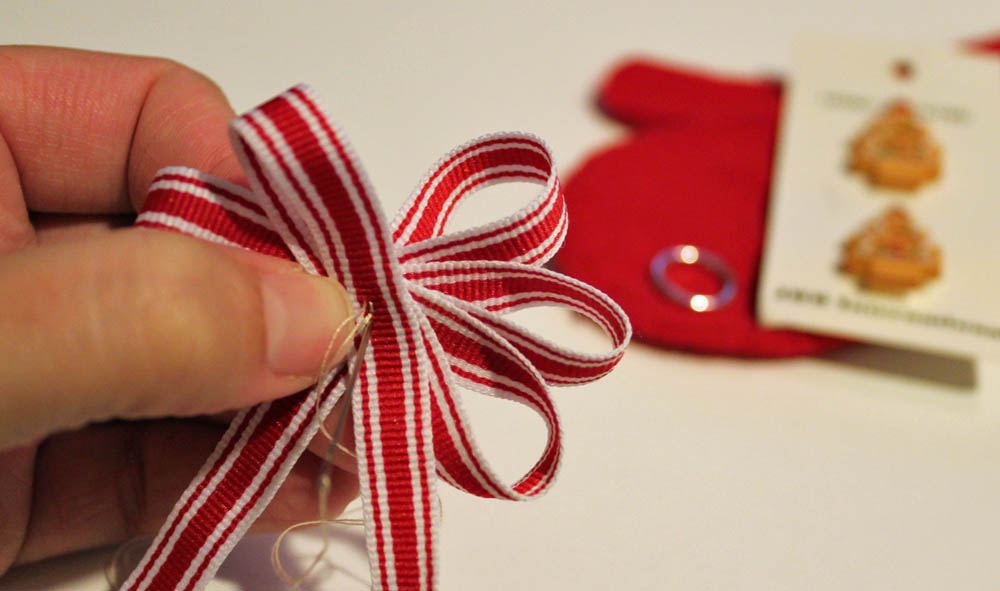 Fan out the loops, and stitch in the middle to secure.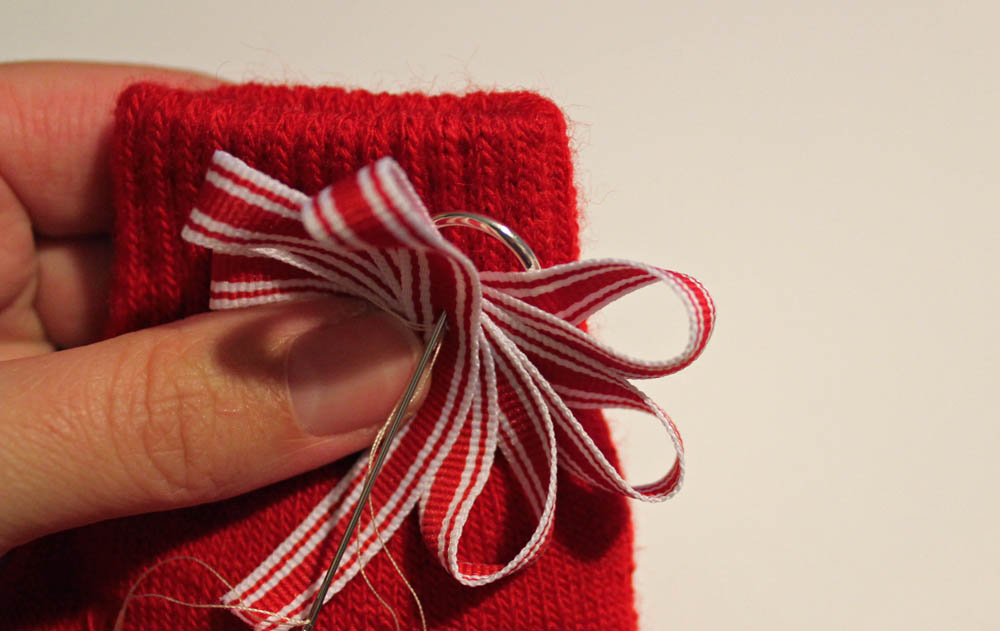 Stitch onto the mitten, securing the jump ring in place at the same time.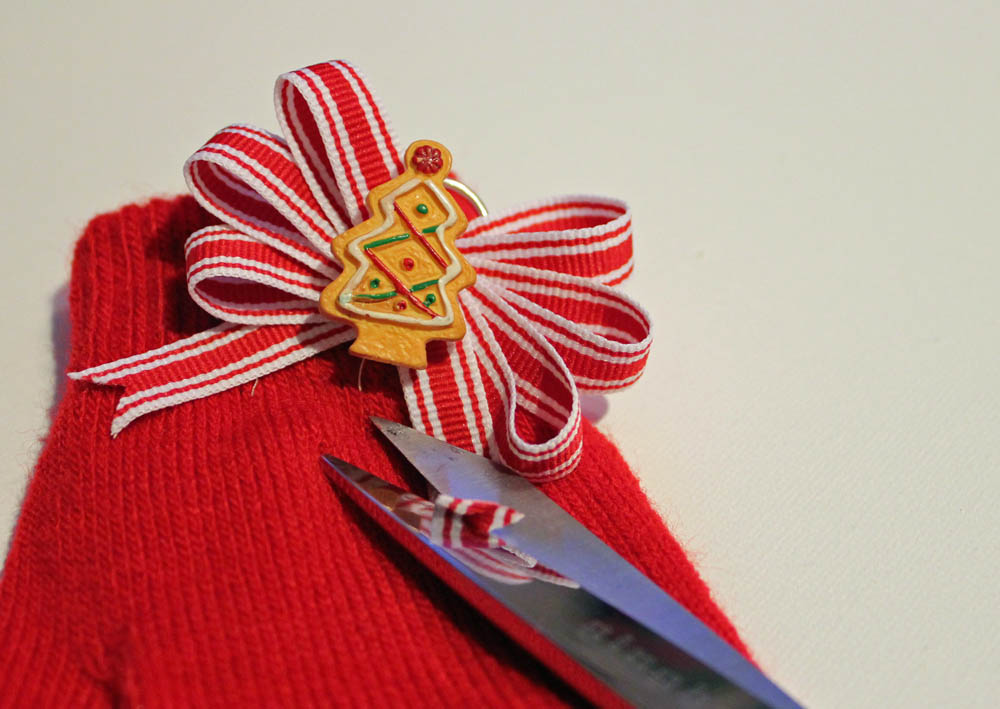 Stitch the button in place over the middle, then trim the ends of the ribbon to be the same length.
Hang on the tree and you're done!