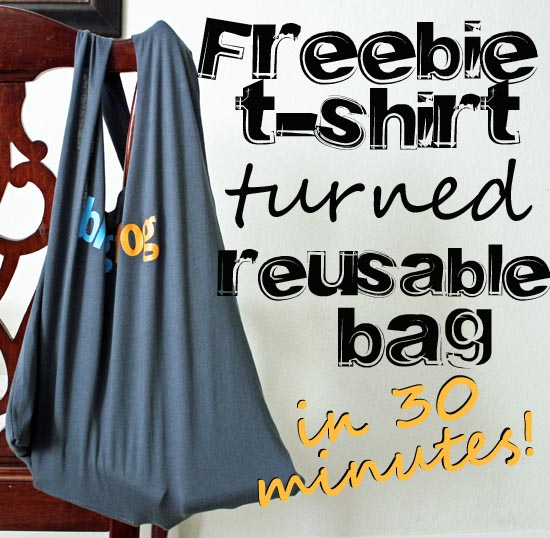 If you're like me, you pick up random t-shirts. From events, charities, family… wherever. I often pair my freebie t-shirts with comfy sweats. But when the shirts threaten to take over my closet, I find other ways to use them. With the New Year, I'm committed to using more reusable bags. With just a couple snips of the scissors, and one straight line of stitching (or relatively straight, if you're not great with a sewing machine), you can turn a t-shirt into a bag!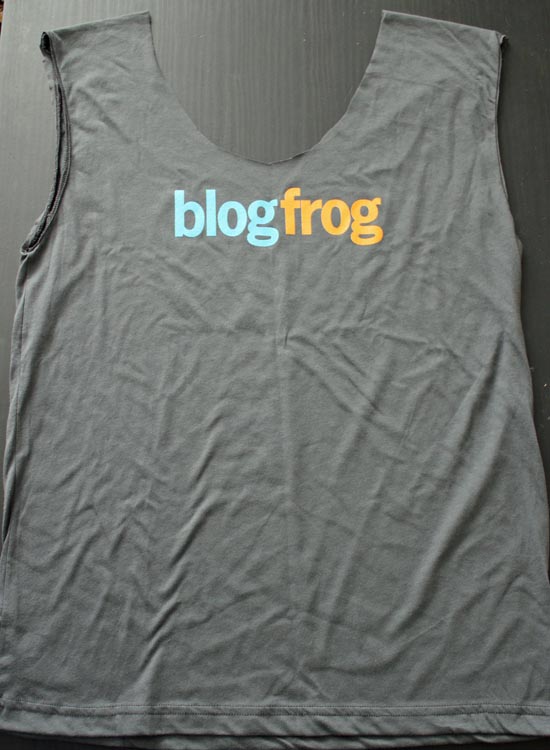 Start by laying your t-shirt out flat. If there are designs on the front and back, put the design that comes up the highest (usually the back) face-up. Cut off the sleeves, being sure to preserve the stitching. That means, when you're cutting off the sleeve, cut on the sleeve part, so that the stitching stays attached to the shirt. This will make your finished handles stronger.
Cut the neck out of the shirt, making an overly-large U shape. You can cut one half, fold it over, and then cut the other half so that the two parts are symmetrical.
Turn the shirt inside-out. Determine how deep you want your bag, and cut off the excess (this shirt is a size M, and I cut off the bottom 5 inches). Sew the bottom closed using the stretch stitch on your sewing machine (leaving a 1/2 inch seam allowance), or with a serger.
Turn right-side-out and you have a finished bag!
Linked up at: Today's Creative Blog