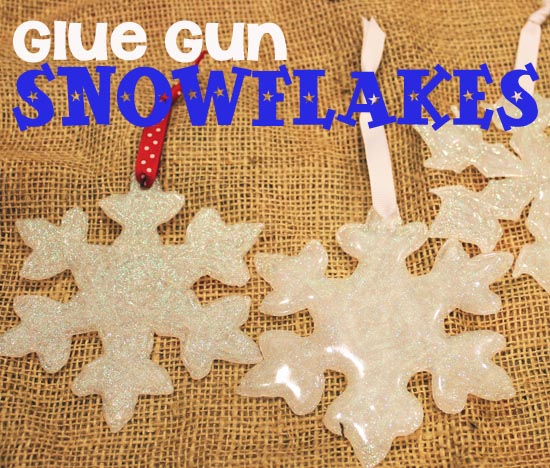 You can make a beautiful, glittery snowflake fast and easy using hot glue! They make glitter hot glue, and if you've never tried it before, this is your excuse! This is a fun craft to make with kids that are old enough to wield a glue gun – the more wonky these snowflakes end up, the more fun you'll have!
Supplies:
Snowflake Template
Glitter Hot Glue Sticks (like these: Glitter Glue Sticks for Hot Glue Gun – Pack of 12 Sticks
)
Old glue gun (or pick one up at the Dollar Store)
Tissue Paper
Scrubby Dish Sponge
Ribbon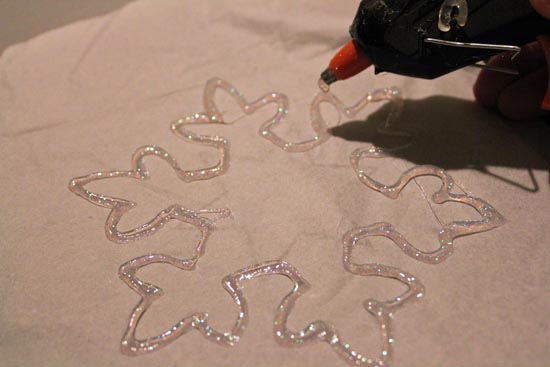 You can draw your own snowflake, or you can print a template. I printed my snowflake templates from here. (scroll halfway down to "snowflake activity sheet printables."
Put your template under a sheet of tissue paper. Insert the glitter hot glue stick into your glue gun, and outline the shape, then fill it in. To avoid making a hole later, draw one in with the glue, and don't fill that part in.
Allow your snowflake to cool, then rip off as much tissue paper as comes off easily.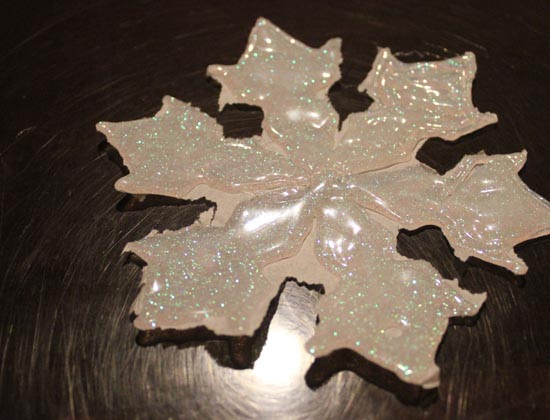 Rinse off the back of your snowflake with warm water, and use the scrubby side of a dish sponge to scrub off the tissue paper.
Allow to dry, insert a ribbon through the hole, and hang up your glitter snowflake.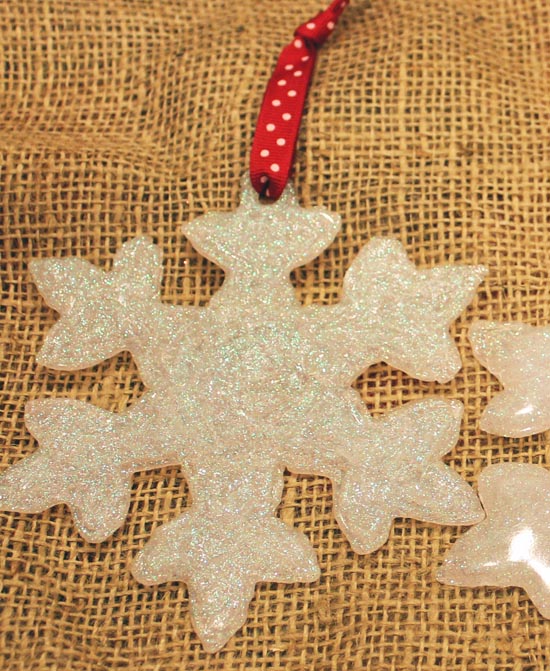 Want to bring in more snow this winter? Try some of these fun snow crafts!