You can knit a quick scarf in 30 minutes or less using this amazingly fast method. And you don't even need knitting needles! All you need is a couple skeins of bulky yarn and two arms!
Simply Maggie has a great video on her site that shows you exactly how you can arm knit your own chunky cowl scarf.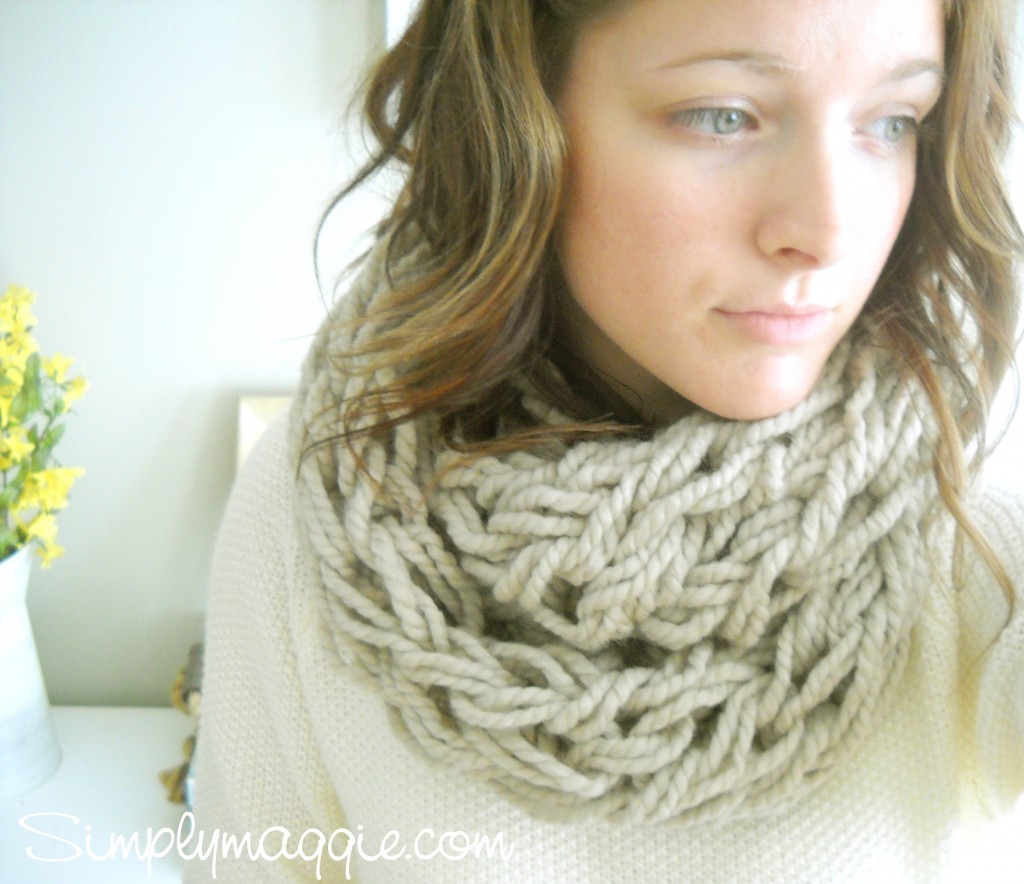 I know you're going to want to arm knit in the future, so make sure to pin this – but click through to the original source first!