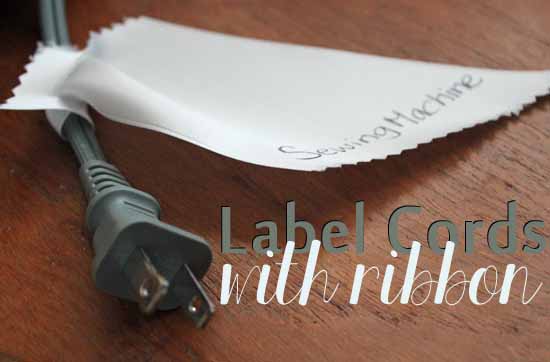 Today is the last day of the cleaning and organizational series I've been doing with Angie from the Country Chic Cottage. I thought we'd tackle the tangle of cords today. I have cords running across the room to various outlets. And when I want to unplug one to move the iron from the sewing room to the bedroom, or unplug my sewing machine to take it to class, I need to figure out which cord is which. This method also works to label the power cords for all the electronic devices that are slowly taking over our lives.
I used a spool of extra-wide ribbon, but you can use a less wide ribbon if you like. Cut the ribbon into a parallelogram by cutting each end at a sharp angle with pinking shears. Fold one end in half, and cut a small slit in the end. Label the other end of the ribbon.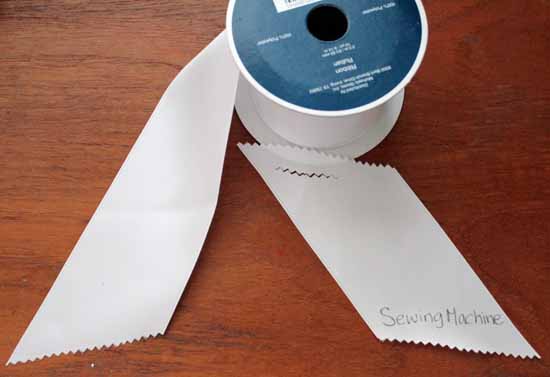 All you have to do is pull the opposite corner through the small slit, and you've labeled your cord! Make sure that your ribbon isn't so long that it interferes with the plug itself.