These stitched-up paper envelopes are adorable! They would look super cute with any kind of paper – scrapbook paper, construction paper… even plain ol' printer paper would get a cuteness-upgrade with the addition of some colorful zig-zag stitching, and maybe some stamps.
This would be a fun way to add a little DIY to your Valentine's Cards this year (or your Christmas cards if you are as behind as I am!), add a little whimsy to birthday cards, or make a "just because" note even more special!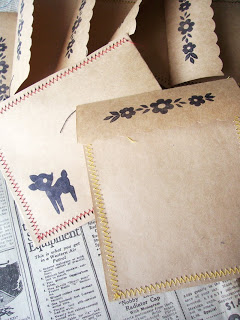 I love Pinterest! If you do too, make sure that you click through to the original source before pinning this idea.