I love to quilt. I buy fabric and patterns. I cut into the fabric and start stitching together quilts. If there is no specific deadline for the quilt, I might get distracted, or a project with a deadline comes up, and the current project is shoved aside, put in a bag, tucked in a basket under my sewing table. It could be there months before it is pulled out accidentally as I try to resurrect a different project. And I remember, "Oh yeah, I still have this to work on…"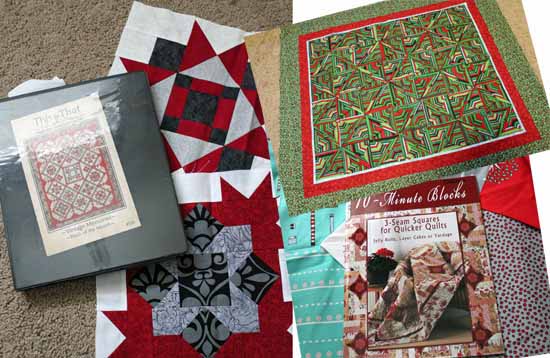 Out of sight really does mean out of mind. Every year I promise myself that I'll pull out my "UFOs" (UnFinished Objects) and PIGS (Projects In Garbage Sacks) and finish them up. Instead of leaving my projects buried in a bin, I pulled them all out to assess my mess. I took a picture of each project, and printed the photos. On each print, I wrote with a marker the progress of the project. Some just need a backing so that they can be quilted. Others already have a backing, and just need to be sent to the quilter.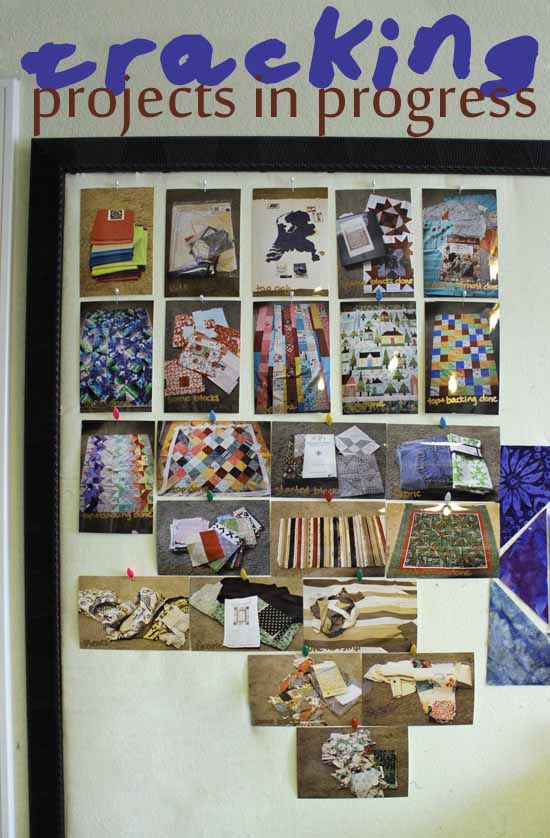 In order to reduce my projects in progress to at least a single-digit number, because zero is an unrealistic goal, I've put the photos up on my quilting wall. I could pin them directly to the wall, or use a bulletin board. The point is that I want these projects front-and-center to remind me of the projects I've committed to.
As a bonus, I can enjoy some of these projects now… with the photos adding a little color to the decor in my sewing room!
How do you sort your projects needing finishing?