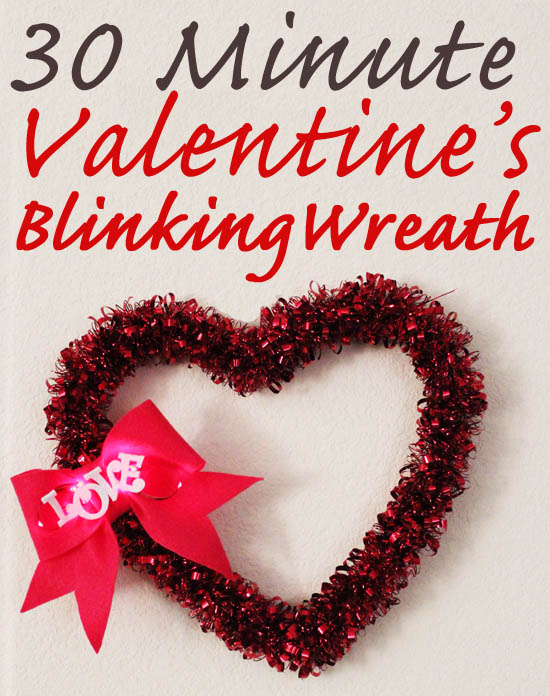 This Valentine's wreath is so simple and easy to make! Just a few simple supplies, and one brand-new-on-the market supply… the LED textile light ribbon! I saw this ribbon at the Crafts and Hobby Association Winter trade show, and was smitten. They are just coming out with it in retail settings, so for now if you want it there is only one place you can purchase it, and there is an order minimum… but I loved it so much that I bought quite a bit, so you'll be seeing it pop up in future craft projects!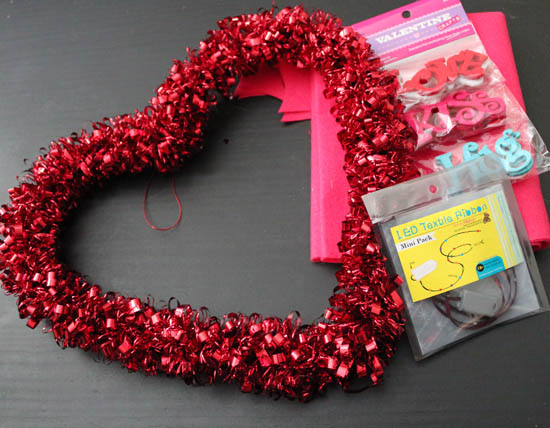 Supplies:
Heart-shaped tinsel wreath (dollar store find)
Pink Felt
Felt Valentine's Words (craft store)
LED Textile Ribbon
Hot Glue
old keys (optional)
Cut a piece of felt about 2.5″ wide, and at least 20″ long, and a second piece about 1.25″ wide and at least 7″ long. Cut V shapes out of the ends of the long piece.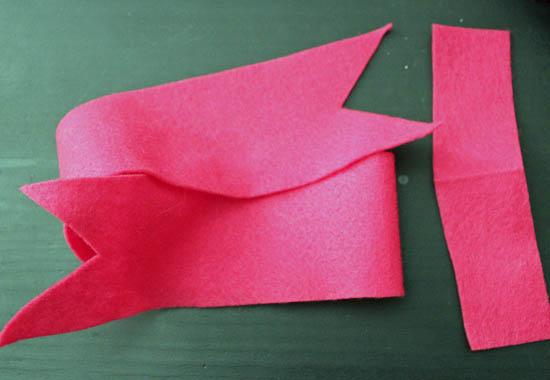 Fold the large piece into uneven thirds, with the ends longer than the center. Then wrap the LED ribbon into several loops, with the ends in the middle.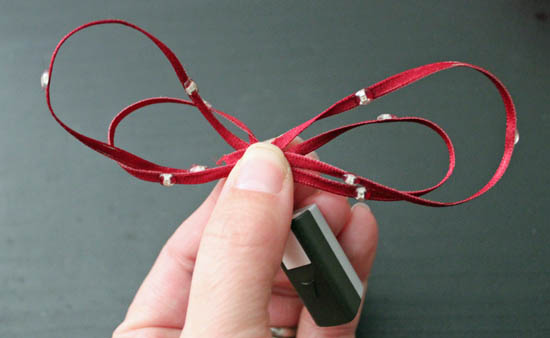 Glue the ribbon in the middle of the folded piece, with the battery unit on top. Make sure the on/off switch is facing up.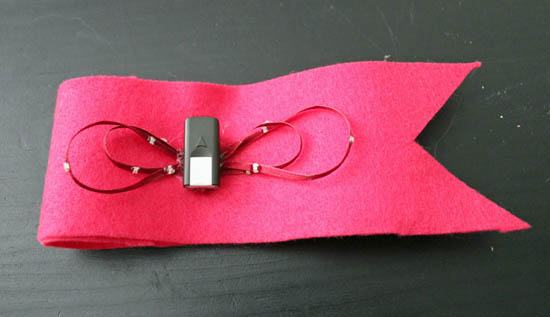 Wrap the smaller piece of felt around the battery unit, gluing in place on the back. Test the button to make sure you can press it through the felt.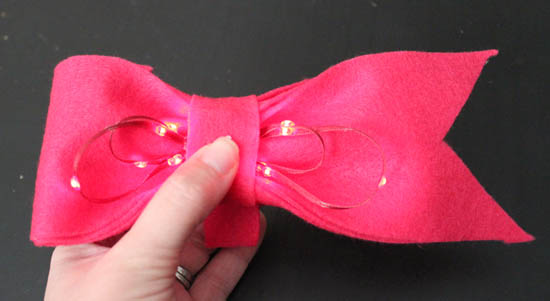 Glue the felt letters on top, and then glue the whole bow into place on your heart-shaped wreath. Adjust the tails of the bow to make it look like a nice bow with even tails. Depending on where you put the bow, you may want to add some counter-weight on the other side to keep the wreath from tilting. An old key or two glued on the back will work as a counter weight.