Wreaths can be so fun and fast to make. Especially if you have a great way to cover your wreath form. I don't want to spoil the surprise for you, but you really should click over to learn how this Go Fly a Kite Wreath was covered. It is going to rock your world… or quite possibly knock your socks off! (sorry, couldn't help myself!)
I also love that this is an "any occasion" wreath. Great for those in-between times in the spring, summer, or fall when a specific holiday just isn't the right fit quite yet.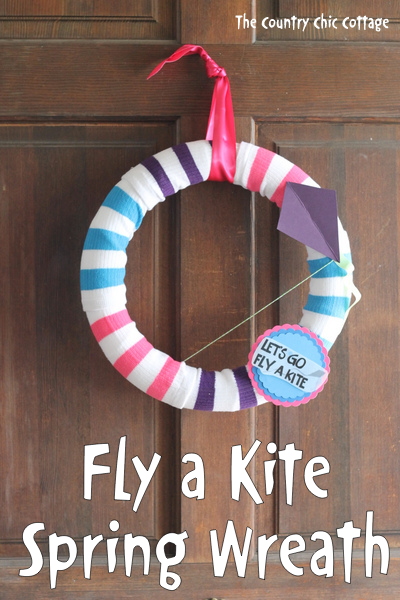 You'll want to pin this wreath, but before you pin it, make sure you click through to the original source.