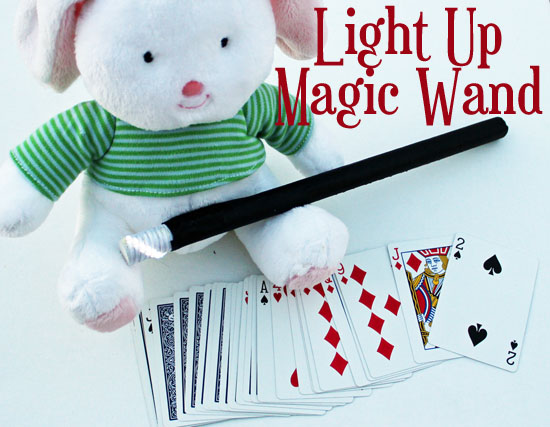 What little kid doesn't love to do magic tricks? Make the wave of the wand even more fun with this Magic Wand with a light-up tip! You can set the wand to be light up, or you can set the lights to flash, or glow, depending on the trick being performed (or the preference of the magician). You can make this wand with just a few simple supplies…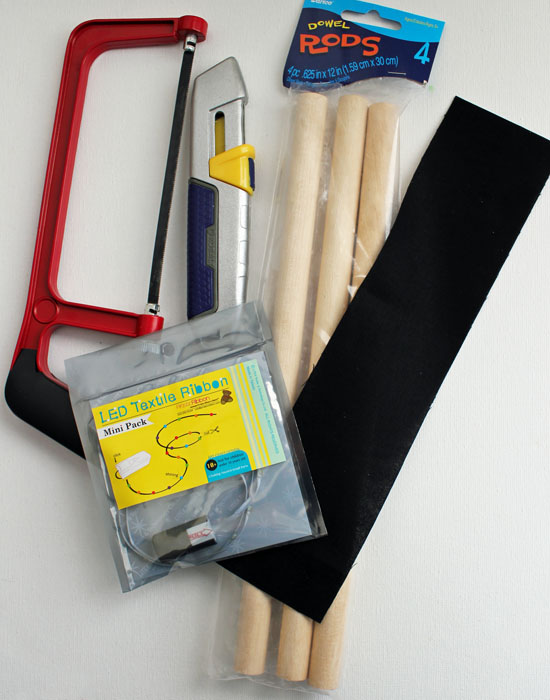 Light up ribbon from Artistic Ribbon (I used white on white)
Wooden Dowel (I used .625″ x 12″ from Darice)
White paint and paintbrush
Black fabric (cut to 2.5″ x 11″)
Small saw
Heavy-Duty Craft Knife
Mod Podge
Hot Glue
About an inch and a half from one end on the dowel, I drew two parallel lines each 1.5″ long, and 1.5″ apart. We cut on the lines with a saw, and then using the craft knife, we cut out the space between the notches. It is where the battery pack/switch for the light unit will go. My mom was visiting for the weekend, so she helped with this part (LOVE having a crafty mom!). This was the most time consuming part… after this the last steps took just a couple minutes!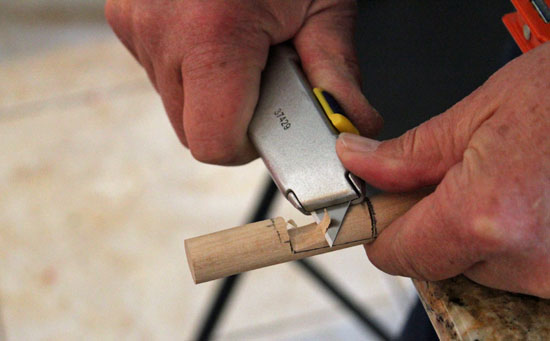 I painted the end (a thin coat of paint which dried super quick), then hot glued the battery pack in place and started wrapping the ribbon around the end, securing with hot glue in several places.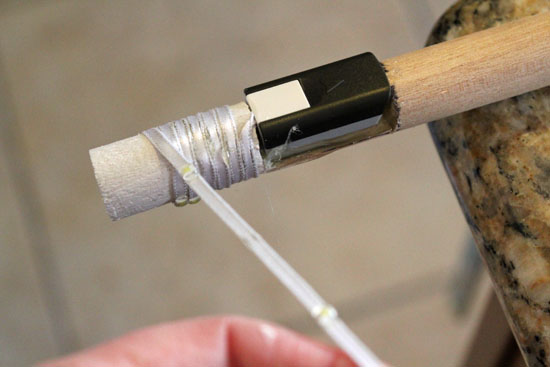 On a piece of parchment paper, I put a layer of Mod Podge on the black fabric.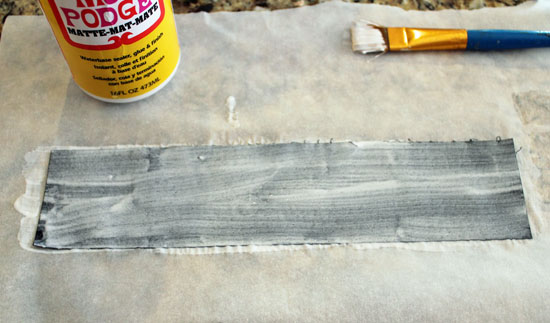 I wrapped the Mod Podge around the bottom of the wand.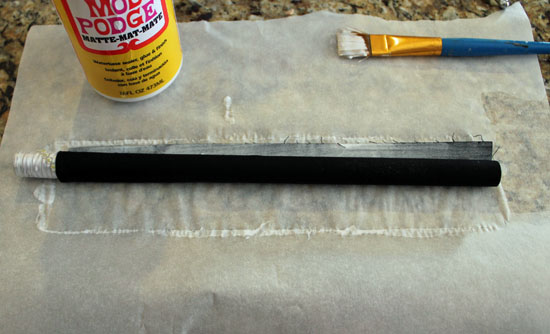 I put another layer of Mod Podge over the fabric, avoiding the area where the battery pack is so that part wouldn't get too stiff (I don't want it to be hard for a kiddo to press the button. After it was dry, my kiddo couldn't wait to try it out!
Abracadabra, Hocus Pocus… and PRESTO! A light-up magic wand in just 30 minutes!