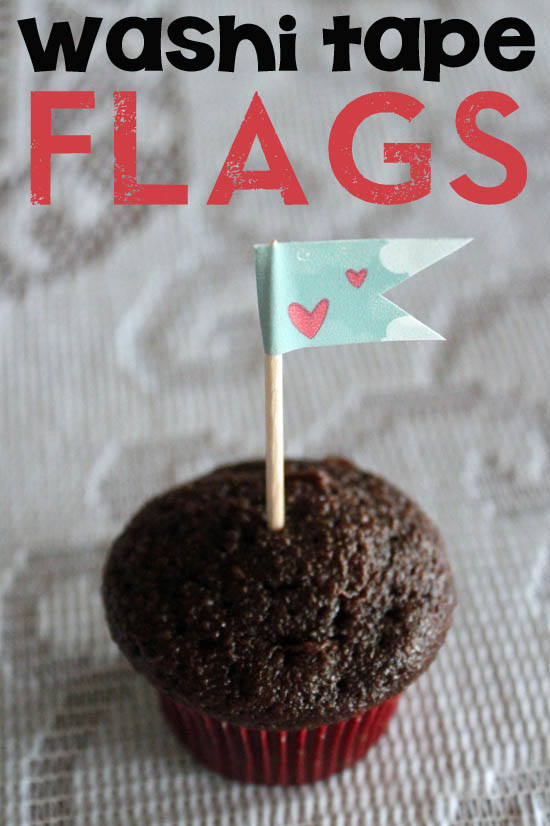 Make any food more special by putting a little washi tape flag in it! These washi tape flags are super easy to make, and you can whip up several in just a couple minutes. You can switch up your flags for different holidays or special occasions by using different washi tape… there are so many different colors and designs to choose from!
Supplies:
Washi Tape

Toothpicks
Scissors
Start by wrapping washi tape around one end of each toothpick. Make sure the sticky sides line up, and stick them together.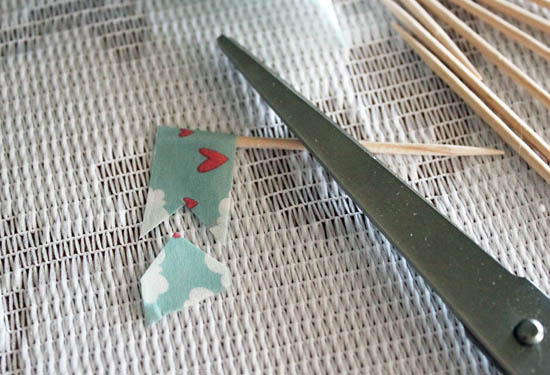 Trim the end into a little "V" shape, and insert into the food of your choice… from breakfast to dessert, the possibilities are endless.
ps: this is a photo from my Valentine's Breakfast…