Here in Vegas, it has been 60 degrees and sunny, and I've been dreaming of beach weather. Sticking my feet into the blistering sand and then rinsing them off in the cold waves. But I can't pick up and leave to see the ocean. I have to be a little more responsible – and unfortunately that doesn't include packing up the kiddos for an impromptu road tirp!
You an make a "matching" set of these wire-wrapped sea glass coasters to bring the outdoors in for your next party. Or you could similarly hued pieces of glass, and make a set that reminds you of our days on the beach. And wire wrapping isn't a crazy-complex technique…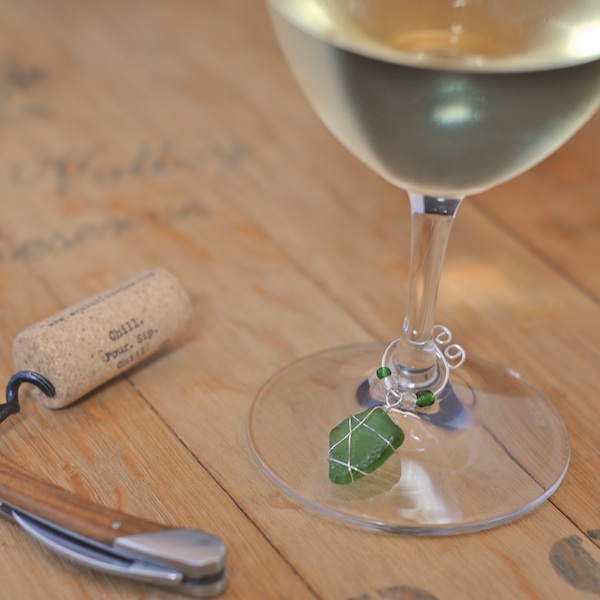 I'm sure you'e getting ready to pin this post. Please remember to click through to the original source before pinning.