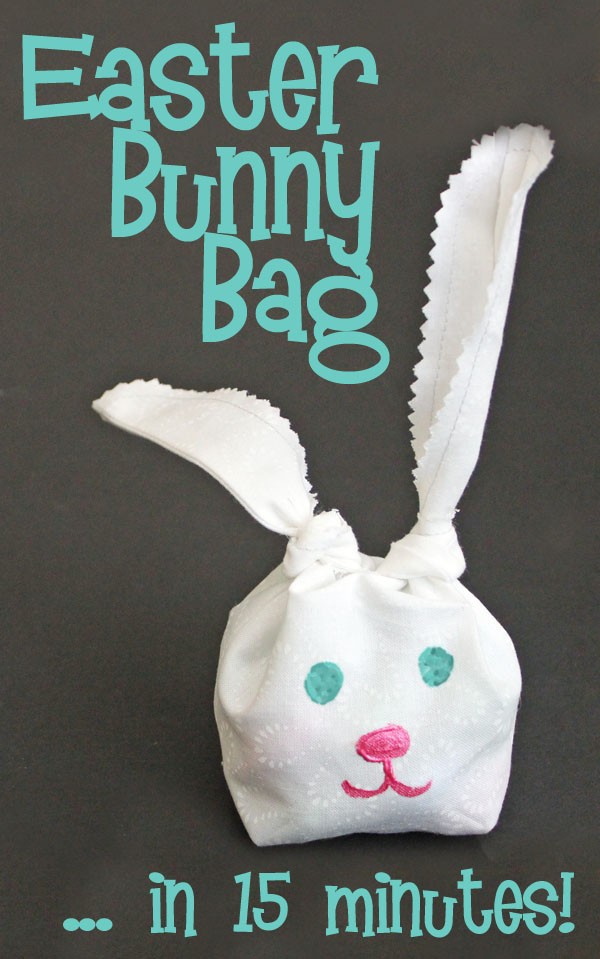 Today is the last day of Craft Lightning Week! I partnered with Angie from The Country Chic Cottage to share with you crafts that can be done lightning fast – in just 15 minutes! On Monday, I shared a simple no-sew pillowcase applique. On Tuesday I showed you how to make a statement with my Daffodil Banner. On Wednesday, I shared my no-sew felt carrots. Yesterday, I overcame my fear of glitter with a less mess method for covering Easter eggs in glitter.
Today I'm sharing with you one more super fast Easter project… this quick and easy Easter Bunny bag! I'll show you how you can whip one of these up in 15 minutes… but let me warn you, they're addictive!
To make your own Easter Bunny bag, you need:
Fabric (solid or white-on-white print is well)
Scissors or Rotary Cutter and ruler
Sewing machine
Pinking shears (zigzag scissors)
Fabric Paint
Candy or other filling
Start by cutting a strip from the fabric. My strips are 5″x24″. You only need one strip per bunny bag.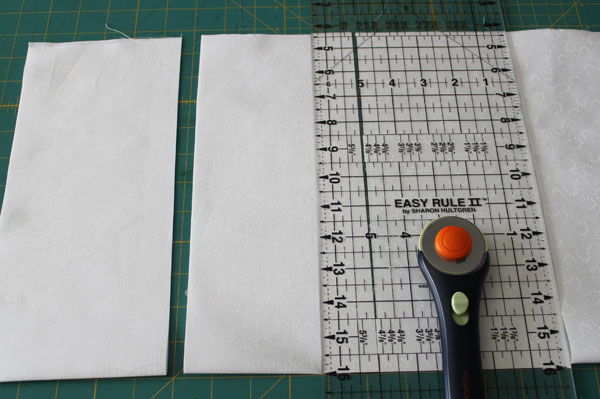 Put the right sides of fabric together, folding to make it 5″x12″ and stitch up the long sides, leaving the top open. Fold the fabric so that one corner is poking out, lining up the fold on the bottom with the seam, and mark 1″ up from the corner (see the picture below). Stitch on this line. Repeat with the other corner.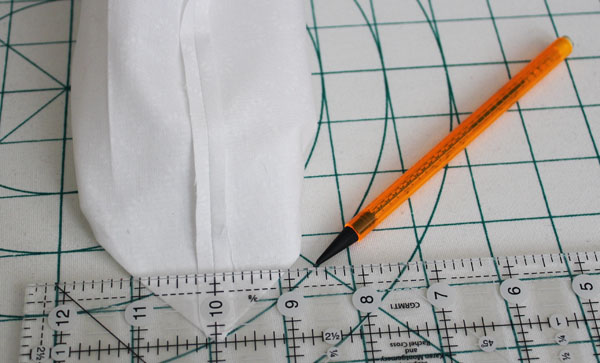 Turn the bag right side out, fold flat, and put a mark 4″ up from the bottom, about mid-way between the side seams.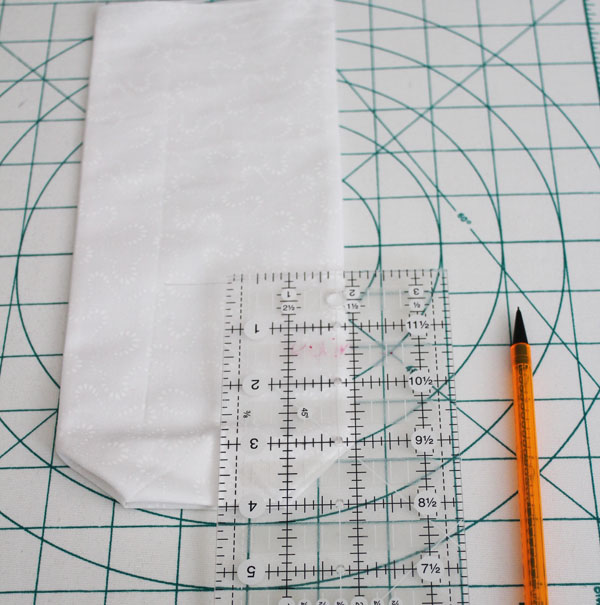 Fold in half with the line facing out, and cut from the top down to the bottom using pinking shears (the zigzag scissors) to shape the ears.
Optional: I stitched around the top opening to help the fabric keep it's shape. You can skip this step if you like.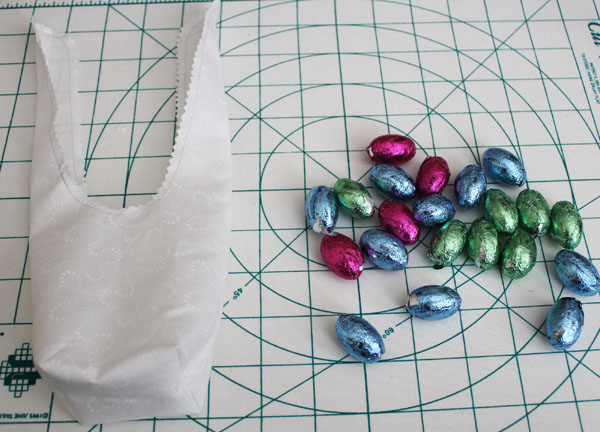 Fill the bag with candy, then tie the ears. You can tie them together in a double knot, or individually like I did.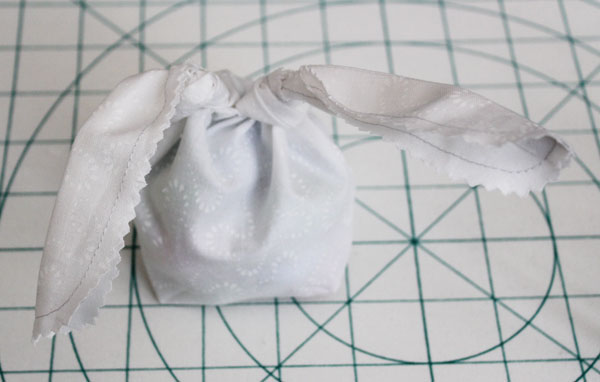 With the fabric paint and a paintbrush, add eyes, a nose, and mouth.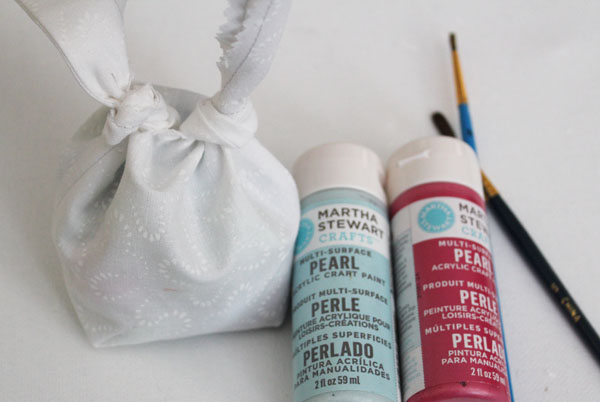 That's it, your Easter bunny is done! Now go make an entire warren of rabbits!