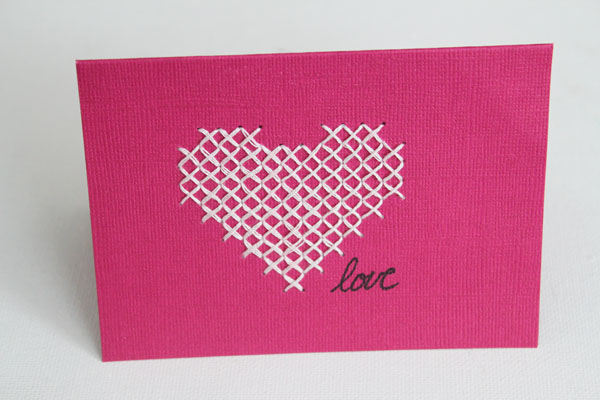 When I was little, my mom tried to teach me to knit, to crochet, and to cross stitch. Luckily, of those three, one stuck. Cross stitch is probably the easiest of those three skills for young hands to master. Although I've started more cross stitch pieces than I've finished, I love doing it. It is easy handwork to carry in a bag… but it also translates to other media very well, like this cross stitched heart card. You can whip up one of these in 30 minutes, and send it to someone who could use a handmade hug in their mailbox!
Here is what you need:
Heart cross Stitch pattern (I used this free heart pattern)
Washi Tape
Thumbtack
Felt
Core'dinations card
Core'dinations distressing block & tack cloth
Embroidery floss
Needle
Pen (optional)
I started by re-sizing the cross stitch pattern for the size of my card. I went with 2.5″ tall, and then printed it out. I roughly cut away the excess paper, then used washi tape to hold it in place on my card. The washi tape is sticky enough to hold the card in place, but will remove without damaging my paper.
I put the card on a folded piece of felt (you could use a towel), and punched holes in every intersection that touched a red square. If you plan to stitch multiple cards, you could stack 2 cards on top of each other for this step to save time.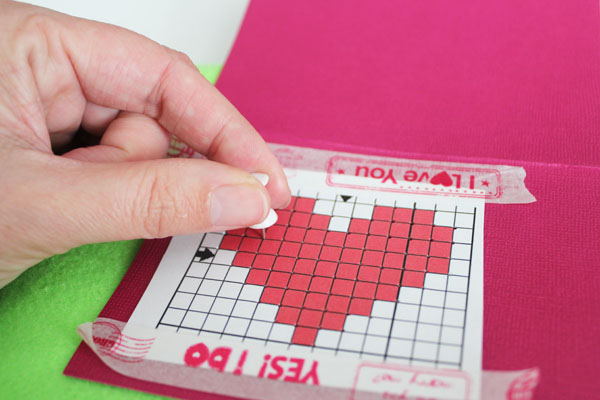 I love using the Core'dinations cards for this because they have color all the way through to the core. No white core means no white "halo" around my holes.
Punching holes creates a bulk of paper on the back. I used the Core'dinations distressing block to sand away this excess, which will make my finished card less bulky.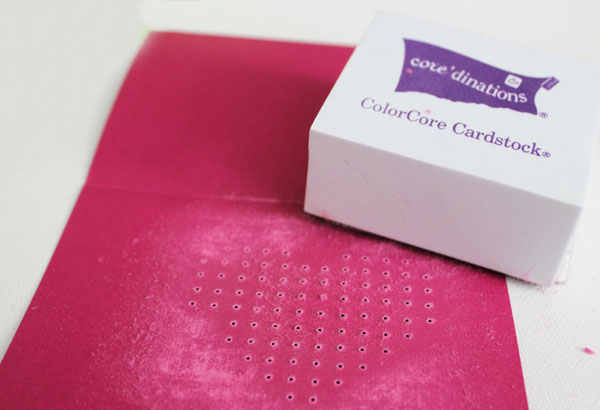 Then, using my needle and embroidery thread, I cross stitched the card. I split the thread down to 3 strands to eliminate some of the bulk. When I stitch, I go down a row, and then back up. This makes it  go more quickly, and gives a neat look to the back. My mom always taught me that the back of your cross stitch should look as neat and tidy as the front.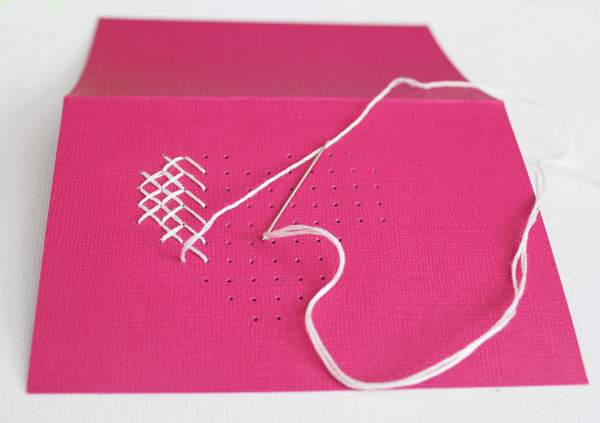 When the stitching is finished, you can glue a small piece of paper to the inside of the card to clean it up a little, so the back of the stitching doesn't show. It is up to you.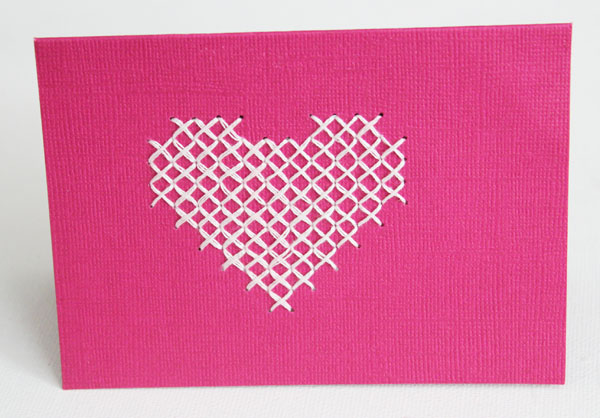 When I was done, I added a sentiment to the card with a pen. I had purposely off-set the heart a little so that it would still look balanced when I added the wording.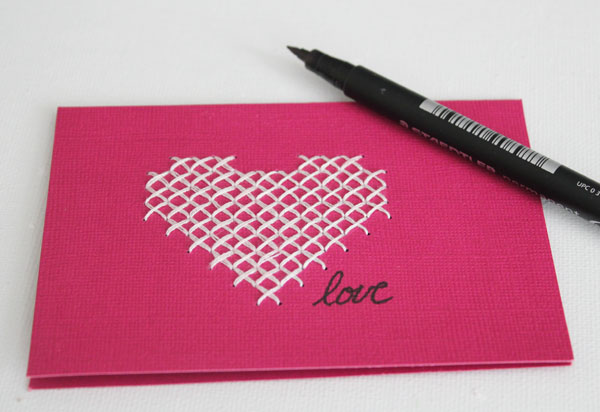 If you like this project, you might like some of the other creations I made using the Core'dinations cardstock… go check them out on my other blog, Always Expect Moore.