We have a household of 4, yet we use an unnatural number of cups and glasses. Considering that the baby doesn't drink out of regular cups yet (unless he happens to get his hands on one), it is even more frustrating how fast the dishwasher fills up! That's why I love this solution! These individually monogrammed glasses all "match" each other in style, but they are each personalized for a different member of the family. Now everyone knows which glass is theirs (and there is no more arguing about who had the red cup or who had the blue one).
They would also be great for a dinner party – very practical in an informal setting when people are walking around with their drinks. And because the glasses can be purchased at the dollar store, it is an easy, inexpensive, and fun favor that your guests can take home with them.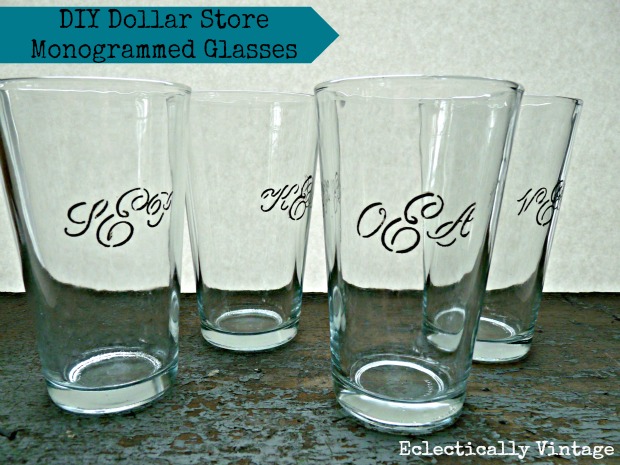 You'll want to pin this project for the next time you're sick of washing dishes. Please make sure to pin it from the original source.