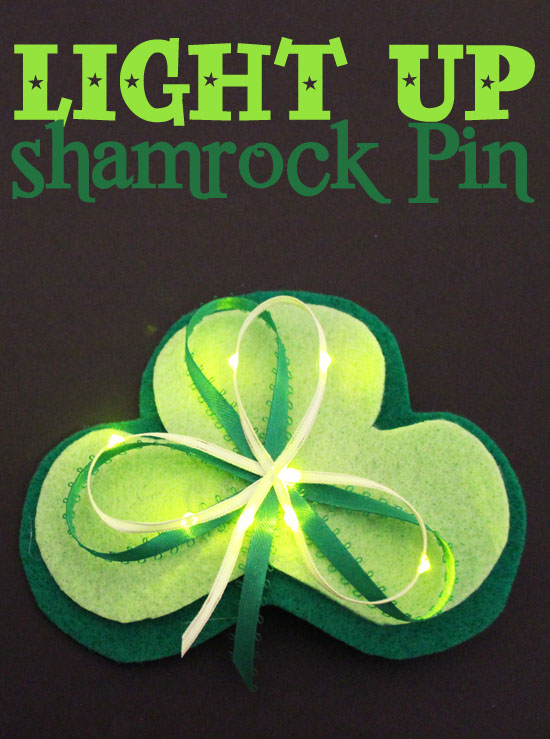 Want some pinch protection that really stands out? Looking for an out-of-the-ordinary pin for St. Patty's Day? Planning on hitting the club and want to be seen? This is the project for you!
I love simple projects with a twist. Sure, this pin would be cute with regular ribbon instead of the light up ribbon (which, with a push of a button becomes blinking ribbon)… but the ribbon adds a little more fun and interest. If you want to make your own, here is what you need: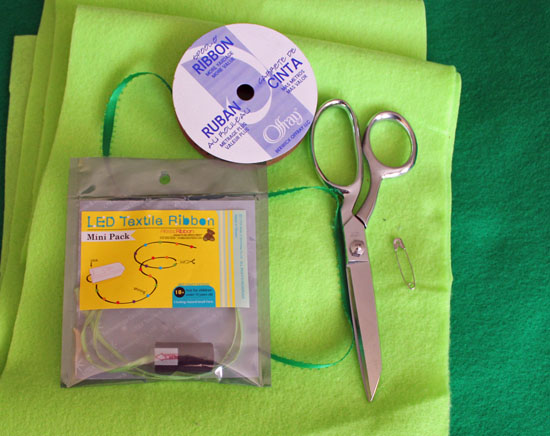 Supplies:
LED Textile Ribbon (I used Lime with Yellow lights)
Green ribbon
Dark Green Felt
Lime Green Felt
Scissors
Safety Pin
Hot Glue
Needle and Thread (optional)
Fold the lime green felt in half and cut a half-shamrock shape. No need to cut the stem, just one and a half of the leaves.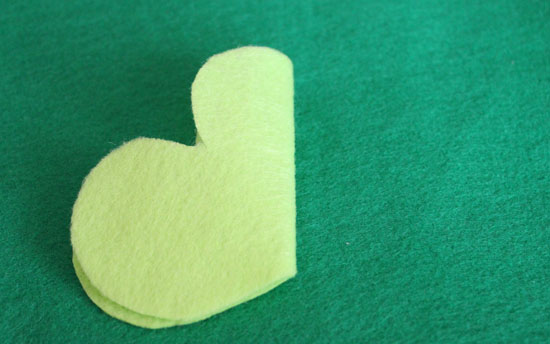 Trim until you get the right shape. Then lay on top of the dark felt, and cut the dark felt around the lime green. I used the safety pin to hold the layers together while cutting.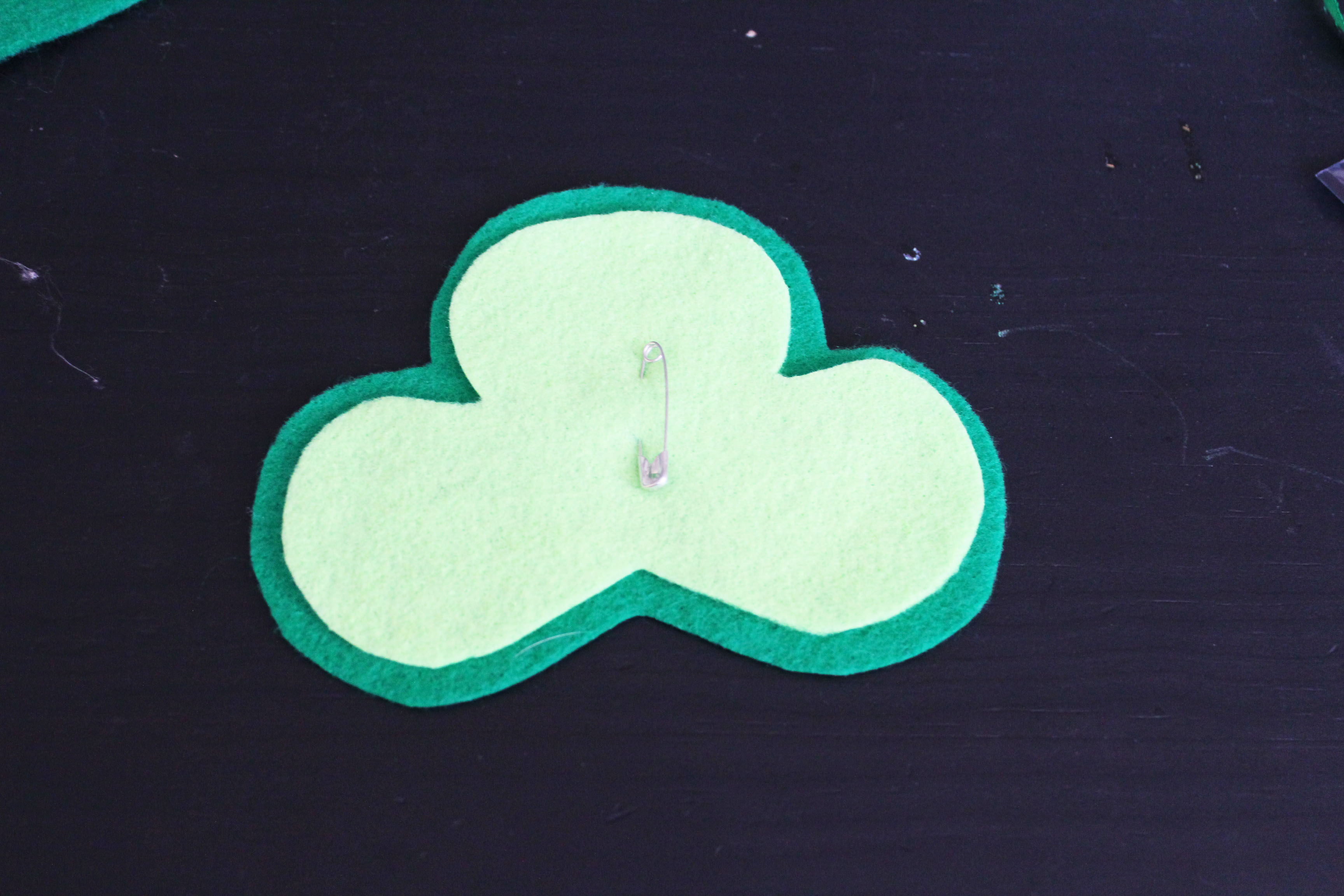 Twist the green ribbon by making a loop, then a second loop, then a third loop. The loops will naturally form a shamrock shape. Make sure your loops are the right size for your pin and trim the end.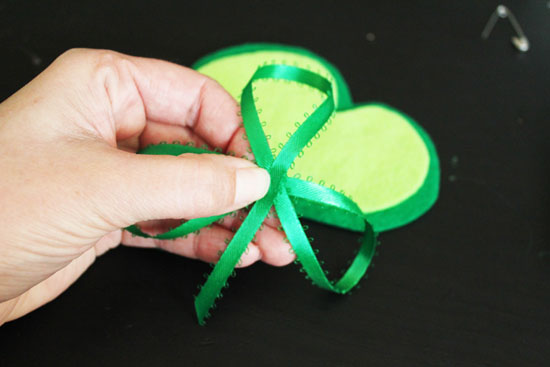 You can hot glue or stitch your ribbon into place. Then, with sharp scissors, make a hole at the base of the ribbon, where the hole will be hidden by the ribbon.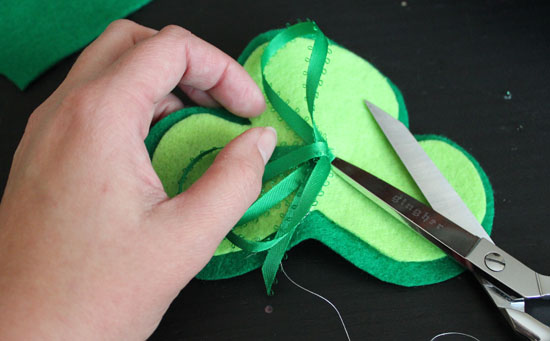 With the battery pack on the back, thread the ribbon through the hole. Secure the battery pack to the back with hot glue. Make loops similar to the ones you just made with the green ribbon and secure into place with thread or hot glue.
Use hot glue to secure the pin to the side of the battery pack so the pin can be worn on a shirt, coat, or bag.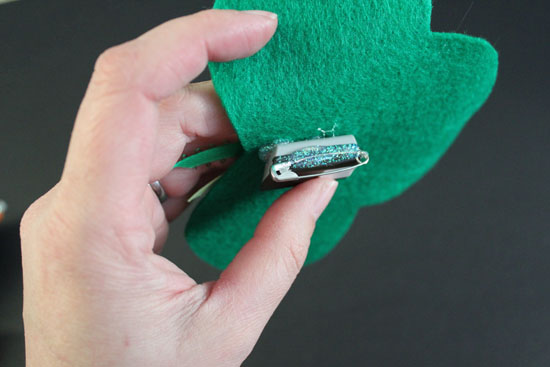 The hot glue gun I used was still loaded with glitter hot glue, which is fine because it will be hidden on the back.