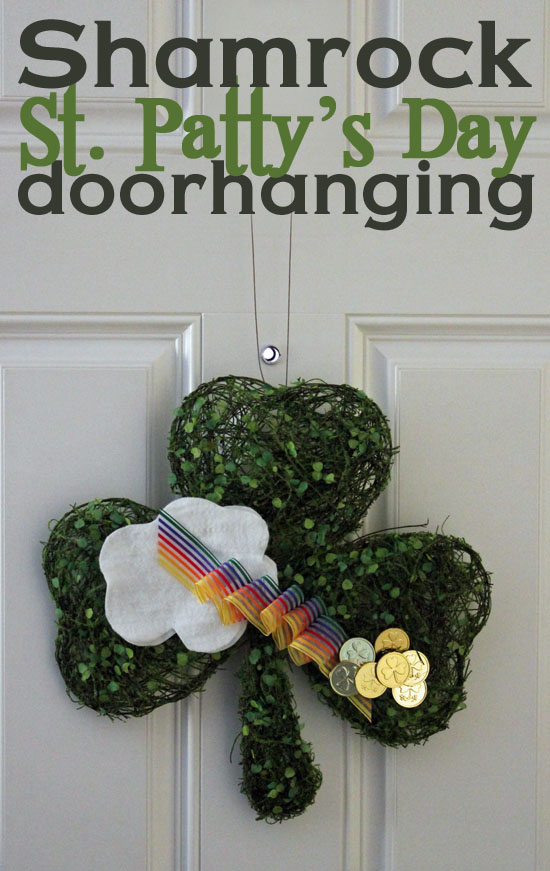 Wreaths are great to put on a door, but sometimes it is fun to mix it up a little, like with this St. Patrick's Day Door Hanging. Liven up your entry way this St. Patty's Day with this quick and easy craft!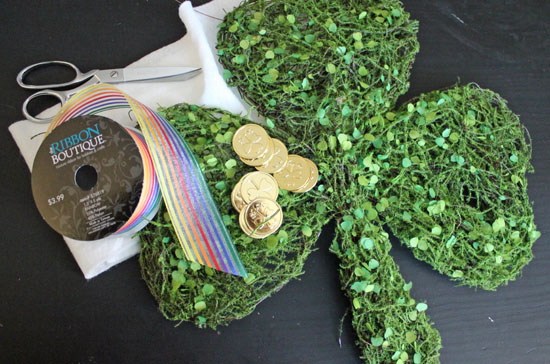 Supplies:
Shamrock form (I found this one at Hobby Lobby)
Faux Gold Coins
Rainbow Ribbon
Scrap Batting
Scissors
Glue Gun
Cut a cloud shape out of your scrap of batting, and glue it on the shamrock form.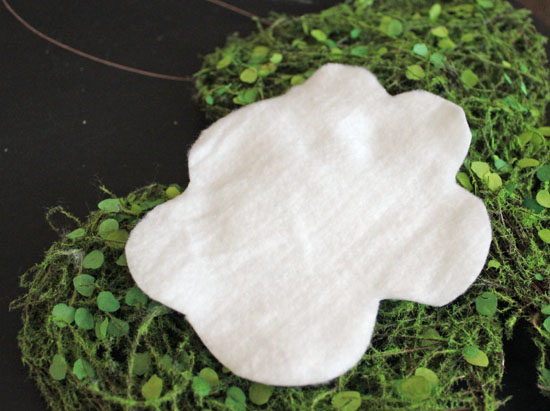 Glue the ribbon into "ruffles" onto the form with hot  glue. Hot glue gun helpers are a good idea here so you don't burn your fingers with the heat from the hot glue coming through the ribbon.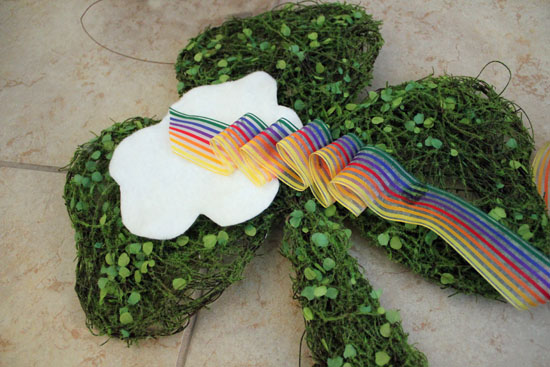 Cut the end of the ribbon, glue on your "gold" coins, and hang up your doorhanging! A quick and fun festive piece for St. Patrick's Day.