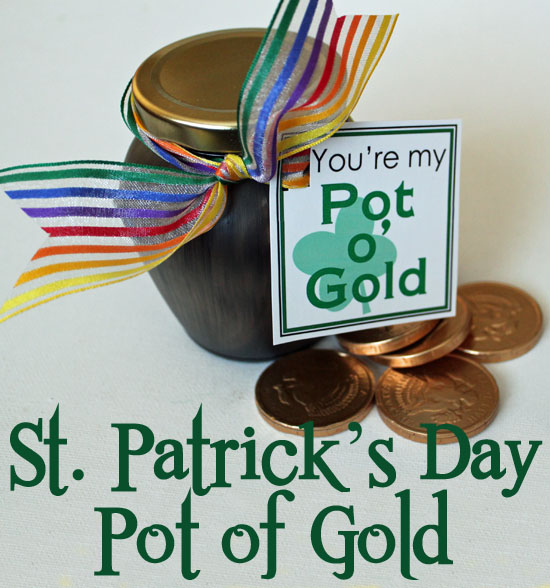 I had some glass honey pots left over after I did my glass jar roses, and I knew exactly what I wanted to make with them. My son loves chocolate coins. I'm fairly confident that the whole reason he picked a pirate themed party for his last birthday was so that we would have chocolate coins on hand. Making a pot of gold was the perfect craft to do for him, and oh so simple!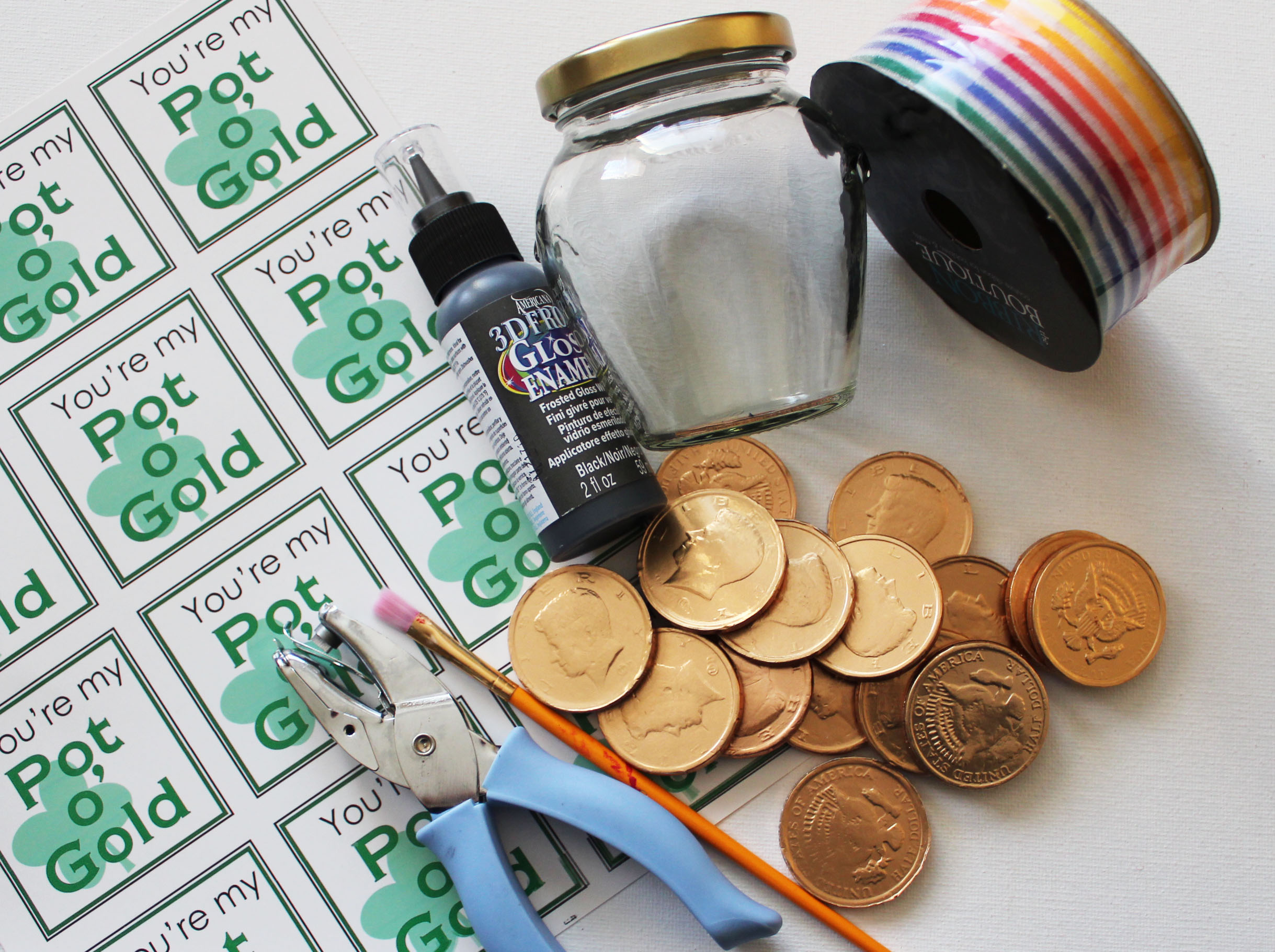 Supplies:
Glass Honey Pots from Freund Container
Black Glass Paint
Paintbrush
Rainbow Ribbon
Chocolate Coins
Pot O Gold Printable
Scissors
Hole Punch (I used a slotted punch rather than a round punch)
Start by painting the jar with a light coat of the black glass paint. Keep going until you've evened out the paint to a thin coat that will dry fast, and evened out all the brushstrokes. It won't be entirely smooth, but that's fine. A lot of the brushstrokes will get fainter as the paint dries. Make sure that you paint up to the mouth of the jar, but don't actually paint the mouth of the jar, or it might not close.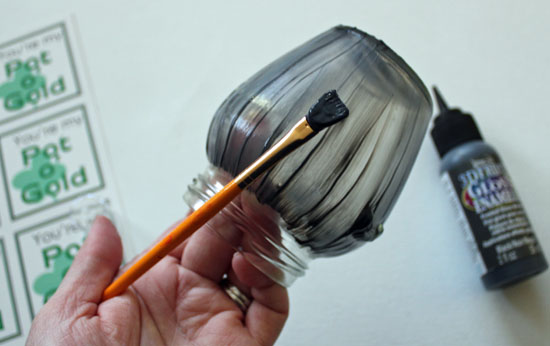 Make sure to paint the bottom as well, and put your jar aside to dry.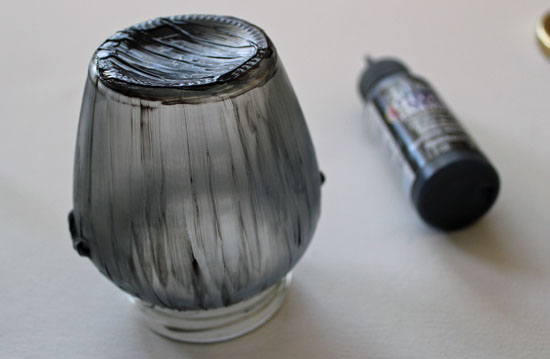 After the jar dries, fill it with chocolate coins. Cut out a tag from the printable sheet. Use the hole punch to make a pair of holes in the top left corner of the tag, and thread the ribbon through.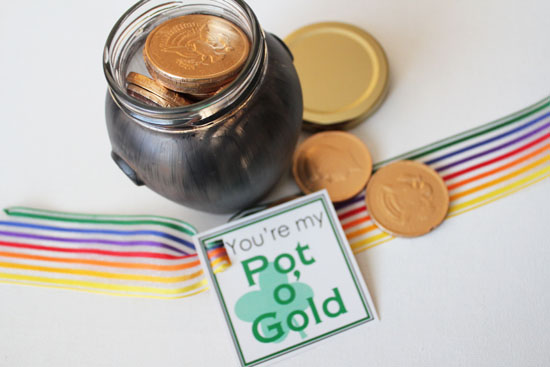 Put the lid on the jar, tie on the ribbon, and your Pot o' Gold is ready to tuck under the nearest rainbow!
Some friends of mine also did some St. Patty's Day crafting… check out the fun ideas they came up with: