This is a sponsored post. I was sent free product, but I decided all on my own that it is some pretty sweet stuff, and had fun playing with it. I hope you like what I came up with!
I love making my own jewelry. It often looks much more complicated than it is… as is the case with these super simple earrings. I was sent some awesome Darice Bling on a Roll
and Darice Gemz. I'll be using the Gemz for other projects (they are sheets of sticky-back gemstones). For this project, I'm using the Bling on a Roll.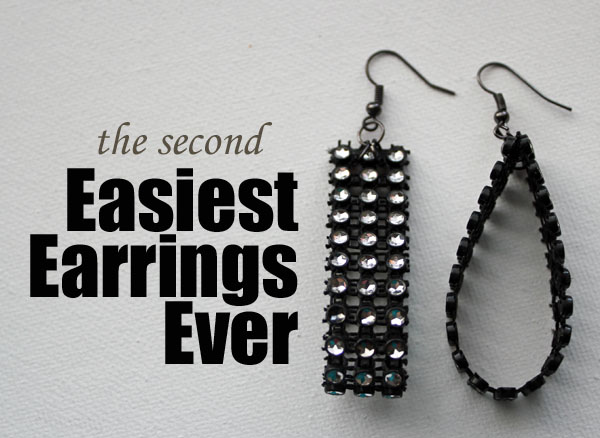 I know the title of this post is "Easiest Earrings Ever"… and we'll get to that. I'm going to start by showing you the second easiest ever earrings. Here is what you need:
Bling on a Roll with 3 stones across
Earring wires
6 jumprings (3 for each earring)
2 pairs of pliers
Scissors
Cut 2 pieces of Bling on a Roll the same length. I cut mine about 6″. Set one aside. fold the other one in half. Open two jump rings, feed them between the bling rows, and close them, as shown in the photo: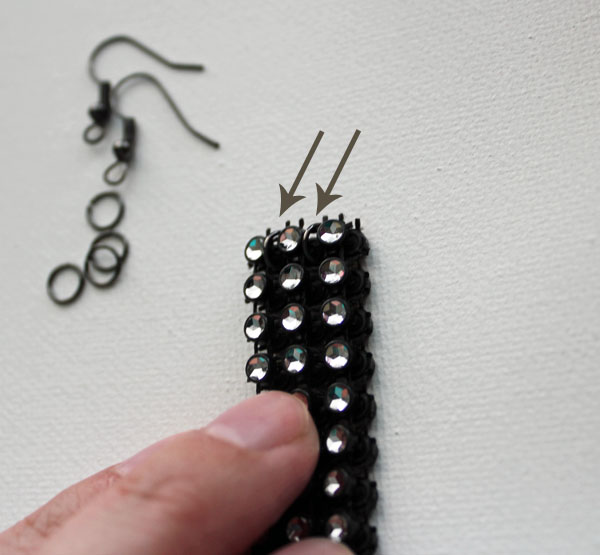 Open a third jump ring. Feed it through the two jumprings on the bling, add on the earring hook, then close the jumpring. Your first earring is all done! Repeat this process with the other earring, and you have a finished set of earrings!
Now… want to know how to make the absolute easiest earrings ever? Sure you do! Here is what you need…
Earring Wires
Bling on a Roll (2 in a row)
Pliers
Scissors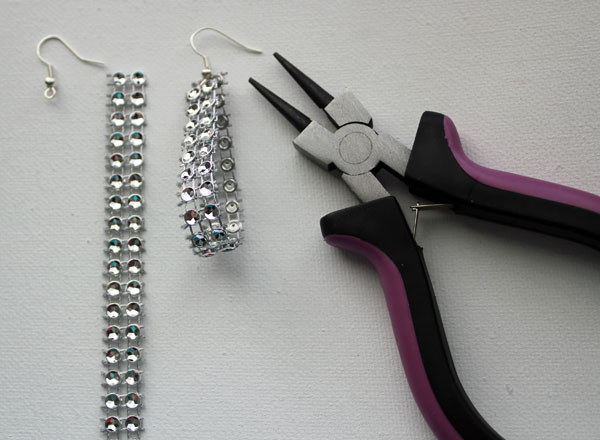 Cut 2 lengthes of bling, about 6 inches each. Put one aside.
Open the loop at the bottom of the earring wire, thread on the ends of the first strip of bling, and close the loop.
Repeat with the other earring and you're done!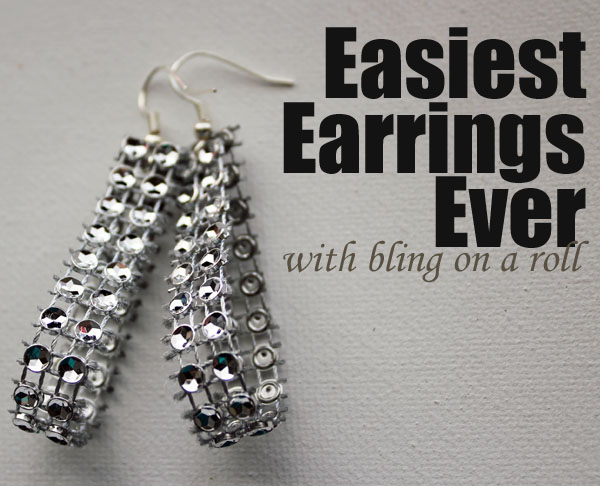 This product is so fun and easy to use… I can't wait to start playing with my Gemz!
Check out these other awesome crafts you can make using Gemz and Bling!

#Ad: I wrote this post as part of campaign with Blueprint Social. All opinions are my own.